NUFORCE DDA120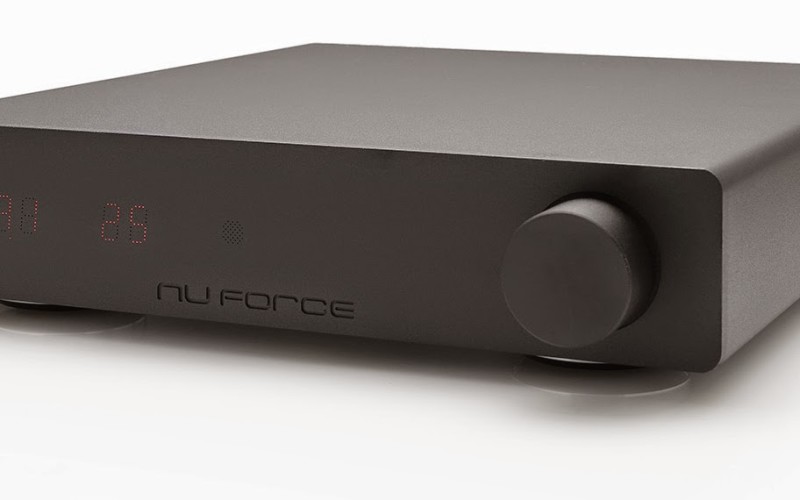 Pierwsza premiera NuForce, który od kilku miesięcy jest własnością koncernu Optoma. Niewielki cyfrowy wzmacniacz o mocy 50 W kosztuje 699 dolarów
NuForce DDA120 integrated power amplifier accepts analog, digital and Bluetooth audio inputs from computers, consumer entertainment and streaming devices without the complexity of an audio/video receiver
Optoma, a leading international visual and audio solution brand, announces the addition of the DDA120 digital amplifier to its NuForce audio line. This new amp is perfect for those who demand great sound with pure simplicity. With its multi-functionality and affordable price, the DDA120 is the only device you'll need to run your home entertainment setup without breaking the bank.
"As a company, we've always been involved in a customer's home visual needs," said Jon Grodem, Senior Director of Product Management. "However, now with the addition of our NuForce products we can now take care of their home audio needs. This new digital amp will surely satisfy the needs of any audio enthusiast and audiophile without sacrificing functionality, looks, or price." Grodem adds, "DDA120 was designed with one simple concept: To allow anyone enjoy music from any source with fantastic quality."
The DDA120 accepts a full compliment of sources – one RCA analog, four digital via one USB, one coaxial, two optical inputs, and one expansion slot for the NuForce BTR1 Bluetooth receiver dongle. Taken together, the numerous inputs provide truly unprecedented flexibility for your home audio and A/V needs. Moreover, with the included remote control you can easily select all inputs and adjust volume from the comfort of your listening chair.
The DDA120 packs enough power to drive a majority of home speakers with superb dynamics and transparency via a robust 50Wrms/250W peak power capability per channel. DDA120 also has all the necessary inputs to be used with any source including a television, CD-player, LP-player, speakers, mobile phone, tablet, computer and others. All this is built into an inconspicuous aluminum chassis that's sleek enough to be placed in virtually any listening environment.
Optoma's NuForce DDA120 with BTR1 dongle is available in March 2015 for $699.
About Optoma
Optoma is a world leading manufacturer of projectors and audio systems for business, education, professional audio/video and home entertainment.
Optoma projection products combine superior image processing technologies with exceptional engineering and innovation to deliver images that are bright, crystal clear and finely tuned for tone and color.
NuForce, Optoma's high resolution audio product range, offers best-in-class components to deliver exceptional sound and simple elegant audio for the entry level audiophile.