PARADIGM PRESTIGE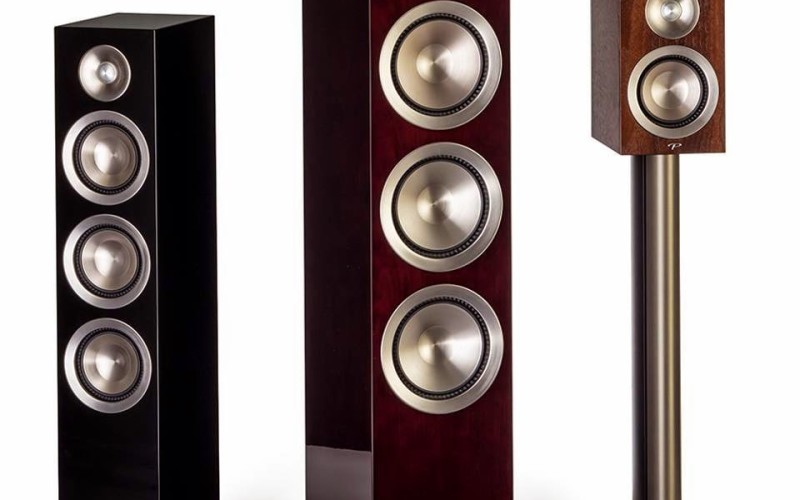 Nie tylko zaprojektowane, ale i zbudowane w Kanadzie. Nowa seria kolumn zza oceanu
For over 30 years, Paradigm has set the precedent for innovation and technology in loudspeaker manufacturing. The new Prestige Series builds on this history by combining new technologies with smart engineering that provides astonishing performance at an incredible value—all completely crafted in our Canadian facility. Prepare to be impressed and astonished.
Prestige is Paradigm—Refined
With a new, unobstructed look: clean, sharp lines, with close attention paid to the smallest details. These loudspeakers don't rely on gimmicks.
Prestige is Smart Engineering
Harnessing cutting-edge new technologies, like our Perforated Phase-Aligning (PPA™) Tweeter Lens that protects the delicate S-PAL™ tweeter dome and acts as the Phase Plug, blocking out-of-phase frequencies for smoother, extended high frequencies with incredible detail and higher output.
Prestige is an Authentic, Handcrafted Piece of Art
Designed, engineered, and fully Crafted in Canada, by people who love great audio (just like you). From the precise workmanship of the non-resonant cabinets to their beautiful premium-grade finishes, Prestige is truly hand-built for performance.
Maintaining control over the design and manufacturing process is the only way to ensure perfection. For the ultimate in control, Paradigm builds its drivers in-house. Only by handcrafting each midrange and bass driver ourselves can we guarantee the consistency of our precision engineering, going beyond the industry standard to deliver superior high performance in each and every Prestige loudspeaker we build.
Prestige cabinets are flawlessly wrapped with real walnut hardwood and offered in a variety of beautiful premium-grade finishes: Walnut and Black Walnut have a smooth satin finish with distinctive wood figuring. Midnight Cherry and Piano Black feature a luxurious hand-rubbed, high-gloss finish.
There are five models in the Prestige Series lineup: three floorstanding speakers (Prestige 95F, 85F & 75F), two center channels (Prestige 55C & 45C), one surround channel (Prestige 25S), and one bookshelf speaker (Prestige 15B).
Prestige Series models will start shipping in Q4 and will be available from authorized Paradigm dealers nationwide. Pricing TBD.