RULE, BRITANNIA!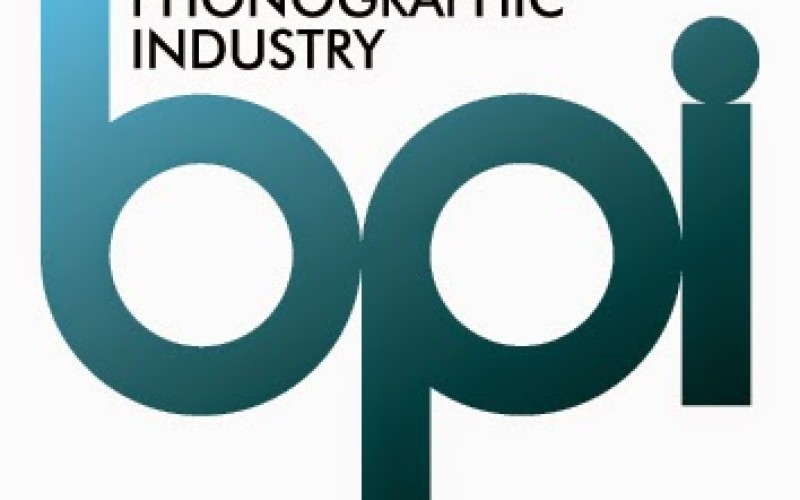 Podsumowanie brytyjskiego rynku fonograficznego w 2014 roku. Warto przeczytać, zanim polscy menedżerowie przemysłu muzycznego zaczną się zachłystywać własnymi sukcesami na poziomie 20-30 tysięcy sprzedanych płyt
BRITISH ARTISTS DOMINATE MUSIC SALES AS STREAMING DOUBLES IN 2014
British artists and surge in streaming help to deliver another £1 billion-plus year for the UK recorded music business

Ed Sheeran and Sam Smith enjoy a stellar year with million selling albums as the next exciting wave of young British talent comes through

Nearly 15 billion songs are streamed as digital now accounts for 51 per cent of UK music consumption

Ed Sheeran, Sam Smith and George Ezra are among the British acts leading the charge to a record breaking performance as the entire top 10 artist albums come from home-grown talent – the strongest performance by British artists since Official Charts records began.

The best-selling artist album in each of the past 10 years has now come from a British act.

Two albums, Ed Sheeran's 'x' (1.7m) and Sam Smith's 'In the Lonely Hour' (1.25m), achieved well over 1m unit sales during the past 12 months, a feat no artist album achieved in 2013. Ed Sheeran's sales are the highest since Adele's '21' in 2011.

Four of the top 5 most streamed artists in 2014 and seven out of the top 10 were British.

14.8bn audio streams, 560 for every UK household1, accounted for 12.6 per cent of the music consumed in 2014 and 17 per cent of retail music spend; the launch of major new streaming services in 2015 is expected to further boost demand as streaming increasingly goes mainstream.

The surge in streaming helps to offset the decline in CD sales and the maturing downloads format to keep the retail value of recorded music above the £1 billion threshold (£1,030m).

The vinyl revival continues as unit sales reach the 1.3 million mark for first time since 1995. Pink Floyd's 'The Endless River' is the year's biggest seller, ahead of Arctic Monkeys and Royal Blood.

'Frozen' spends the entire year in the compilations chart top 10 as a constant best seller achieving nearly 1m sales, though 'Now 89' ends up the sector's biggest release as the 'Now' range continues to drive demand.
London, 1st January 2015 – Figures released today by the BPI, the trade body which represents the nation's record labels, based on Official Charts Company data shows that an outstanding performance by British artists, led by exciting new talent Ed Sheeran, Sam Smith and George Ezra, combined with a continuing marked trend towards consumption from streaming services to deliver another year of £1 billion-plus sales (£1,030m) for the UK recorded music business in 2014.
This performance is broadly in line with 2013, dipping just 1.6 per cent less in terms of retail value.
See Tables 1 & 2 in Notes For Editors for retail value figures and 2014 volume data using Album Equivalent Sales (AES) metrics.
Commenting on another strong year for British music, Geoff Taylor, Chief Executive BPI and BRIT Awards, said: "The remarkable success of British artists in 2014 is exciting news for the future. Our record labels are backing home-grown talent like Ed Sheeran, Sam Smith and George Ezra, who in turn are catching fire around the world. "With major new premium services from Apple and YouTube set to boost subscription streaming even further in2015, we believe the UK's world-leading music industry is strongly positioned for future expansion."
British artists led by Ed Sheeran and Sam Smith drive demand as the top 10 albums come from home grown talent
Home grown talent has been driving demand for music from UK fans over the past decade, and, led by Ed Sheeran and Sam Smith, both of whom enjoyed stellar years with million selling albums, and other exciting new talent, including the likes of George Ezra, as well as by established stars including Paolo Nutini, Paloma Faith, Coldplay and One Direction, this trend was even more evident in 2014.
In fact all the top 10 artist albums were by British acts, the first time since Official Charts records began. This feat also means that it is now ten years in a row that the bestselling artist album has come from a British act.
The biggest selling album of the year was Ed Sheeran's 'x', which has sold 1.7m (1,689,124) copies in the UK since its release in June 2014, the largest total for an artist album since Adele's '21' in 2011. Nearly half a million of these sales (425,619) came in the last two weeks of the chart year, driven mainly by Christmas gifting.
'x' reached number one in 12 countries around the world including the US, and was additionally the most popular digital album of 2014, with 471,194 copies downloaded. Sheeran was also the UK's most streamed artist across all audio streaming services, whilst globally Spotify have confirmed that Sheeran was their most streamed artist in the world in 2014, achieving the 1 billion streams milestone on the service.
Sam Smith also had an outstanding twelve months. Beginning the year collecting the BRITs Critics Choice Award, his debut album 'In The Lonely Hour', released in May, went on to sell more than a million copies in the UK across all formats (1,247,703) and, in a rare feat for a new artist, in the US, where he also went on to receive 6 Grammy nominations, including for best new artist. Sam Smith was the second most streamed artist in the UK after Sheeran, with 'In The Lonely Hour' the second most streamed album.
In another 2014 landmark, One Direction achieved the milestone of 1 billion streams on Spotify upon the release of their album 'Four', joining Ed Sheeran, Calvin Harris and Coldplay as one of four British acts to have been streamed over 1bn times on the service.
'Now That's What I Call Music 89' was the third best-selling album of the year overall, with 954,417 copies purchased in just five weeks since its release in December, making it the fastest selling album of the year. Now 89 also just pipped the soundtrack to Disney's 'Frozen' as the year's biggest selling compilation title. 'Frozen' was released at the end of 2013 but has not been out of the top 10 Official Compilations Chart since, ending as one of 2014's big success stories, with a total of 950,522 copies sold to date.
Pink Floyd's 'The Endless River', the band's first studio album in over 20 years, was the biggest and fastest selling vinyl release of the year, ahead of Arctic Monkeys' 'AM' and Royal Blood's self-titled debut release.
Newcomers Clean Bandit ft. Jesse Glynne had the most successful single of the year among British artists, and the second most successful overall, with 'Rather Be', which was also the most streamed. The year's biggest selling track overall, however, was the Pharrell Williams smash 'Happy', which went 4x Platinum in the UK.
Although it missed out to Ben Haenow's cover of 'Something I Need' for the Official Christmas No.1, Mark Ronson's 'Uptown Funk' ft. Bruno Mars broke the record for the most streamed track in a single week, being played 2.5 million times in the last week of the chart year, ending 27th December.
Continuing transformation in UK music consumption in a multi-channel market
Markets for recorded music around the world continue to go through a period of profound transformation, as fans eagerly embrace digital technology to discover and enjoy their favourite artists. This sea change, now increasingly led by audio streaming, has been driving a shift away from traditional media, such as CDs, for a number of years. Its impact is now also being felt on demand for downloads, which fuelled much of the digital growth of the past decade but which is showing signs of maturing.
The result is that consumers in the UK benefit from a truly multi-channel market. Music fans increasingly look to the immediacy, discovery and convenience that streaming and download digital formats provide for their day to day listening, but can still own and collect their favourite artists and recordings on compact disc and vinyl. Record labels continually innovate and invest in new talent to offer increased choice and value to consumers by way of supporting future market growth and development.
Digital – Streaming doubles as nearly 15 billion songs are streamed in 2014
The number of audio streams doubled in 2014 as nearly 15 billion (14.8bn) songs were streamed from digital services such as Spotify, Deezer and Google Play compared with 7.5m streams in 2013. This impressive growth means that streaming now accounts for 12.6 per cent of all the music consumed in the UK – up from the figure of 6.2 per cent in 2013. With new streaming services set to launch in 2015, including from Apple's Beats and Google's YouTube's Music Key platforms, streaming's exponential growth of the past few years can only strengthen as the format increasingly cements its position at the heart mainstream music consumption.
Having peaked in 2013, demand for digital download albums appears to be maturing as some consumers switch to streaming. In 2014 just under 30m albums were downloaded – down from 32.6m a year ago, though still the third-highest all-time figure, and still representing over a third (34.2 per cent) of all album sales in the UK.
Physical formats – demand for vinyl greatest since 1996, while rate of CD decline slows
As previously reported, the vinyl revival continues, and LP album sales are now at their highest level since the heady days of Britpop in 1995, although it should be noted that this remains a niche format, accounting for less than 2 per cent of the total recorded music market. Vinyl albums went through the million mark in November and by the end of 2014, boosted by Christmas gifting, very nearly 1.3m copies had been sold.
Demand for vinyl comes mainly from baby boomers who grew up with the format but increasingly also from a new generation of younger fans drawn to its emotional appeal at the heart of Rock music's heritage. The most popular recordings tend to come from exciting new Rock bands such as Royal Blood, and iconic heritage acts including Pink Floyd, Led Zeppelin and Oasis, which typically dominate the lists of vinyl best sellers. In fact, Pink Floyd's 'The Endless River', the band's first studio release in 20 years, not only proved the year's fastest-selling vinyl album, but also the biggest, just ahead of Arctic Monkeys' 'AM'.
The volume of CD album sales in 2014 stood at 55.7m, down by 7.9 per cent year-on-year, though still pointing to relatively resilient demand for a format that some commentators had written off, but which many consumers still appreciate, especially when purchasing as a gift item. Together, CD and vinyl still accounted for 49 per cent of all Album Equivalent Sales (AES) in 2014.
Compilations boosted by phenomenal 1m sales of 'Frozen' soundtrack and enduring demand for Now albums
The Soundtrack to 'Frozen', Disney's biggest-ever grossing film, is also one of the big success stories of 2014. First released in 2013, the album sold a further 936,735 copies in 2014 (achieving a total to date of 950,522 copies) to give an additional boost to compilation sales.
The Now range of albums continued to dominate the sector, however. Led by the near million selling 'Now That's What I Call Music 89' (954,417), 2014's fastest selling album, there were six titles from the Now franchise in the top 10, including Now 87 and Now 88. These six titles combined added up to 3.1m sales in total.
Other BPI and Industry comments
Tony Wadsworth CBE, the BPI's Chairman of the past seven years, who stood down from the position at the end of 2014, said: "The UK recorded music industry invests in a truly global business, as labels continue to find, develop, support and succeed with world class artists making world-class music. Record labels are also at the forefront of the transformation of the creative economy, and our businesses are starting to see sustained growth in a future which benefits creators and consumers alike."
Christian Harris, Deezer UK & Ireland Country Manager, said: "With streaming numbers doubling in 2014 to help take digital to just over half of all music consumption, this year really has shown that Brits are not only leading in the way in the charts, but are also playing their part building the new audio economy.
"From Deezer's perspective we've seen a big uptake in 'lean back' and discovery features like Flow, our unique personalised music feed. This tells us not only that our audience trust us to accurately recommend new music but that consumer taste is only growing stronger, and with labels, artists and management realising the potential of these platforms 2015 could not look brighter."
Kevin Brown, Spotify Head of Label Relations, Europe, said: "2014 has been a year in which streaming has truly become mainstream in the UK, as proven by the billions of streams by music fans on Spotify in the UK this year. Wonderful British artists such as Ed Sheeran have been responsible for both a huge year of music consumption in the UK, and also generated massive quantities of streams all over the world.
"We expect streaming to go from strength to strength in 2015, as more music fans discover how easy it is to enjoy a whole world of music on demand, and also as we support a new swathe of exciting young artists break through and build new audiences on Spotify in the months ahead."