TIDAL x 22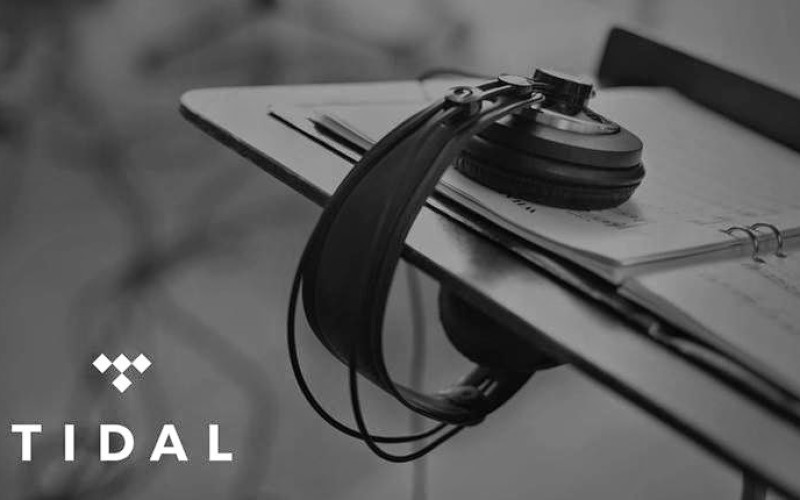 Bezstratny serwis streamingowy Tidal już niebawem będzie dostępny w kolejnych 22 krajach. Mimo sporych wysiłków marketingowych Tidal oraz jego mutacja WIMP Hi-FI mają w tej chwili zaledwie 35 tysięcy abonentów. W sumie obydwie marki, zarządzane przez tego samego operatora Aspiro mają pół miliona subskrybentów. Prawa do nich za 56 mln dolarów chce wykupić znany raper Jay-Z
TIDAL, the first High Fidelity lossless music streaming service with HD music videos and Curated Editorial, announced it will launch its service in 22 new countries during the first quarter of 2015, namely Austria, Czech Republic, Cyprus, Denmark, Estonia, France, Greece, Hungary, Italy, Latvia, Lithuania, Malta, Norway, Portugal, Romania, Switzerland, Singapore, Slovakia, Slovenia, Sweden, South Africa and Turkey. Including previously launched markets, by the end of March TIDAL will be available in 30 countries. TIDAL now has 37 home audio integration partners.
"We continue to accelerate our expansion, as demand for our product keeps rising," said TIDAL CEO Andy Chen. "Besides directly from consumers, we are also seeing a very strong growth from new home audio partners. We now have 37 confirmed partners to offer TIDAL across the broadest selection of home audio systems"
Growth in home audio systems
Twelve home audio integration partners are already live with TIDAL and running seamlessly on their systems, namely, Sonos, Bluesound, Linn, Simple Audio, Auralic, Mirage, Squeezebox, Amarra sQ, Mcintosh, Wadia, Electrocompaniet and Meridian. Users just need to sign up to the service for access.
Commenting on the development of the home audio integrations, Chen said: "After just three months live with TIDAL in the US, we are already seeing 18 percent of streams coming from home audio systems, increasing steadily month by month, as new integrations get up and running. Experiencing TIDAL on high-quality home audio systems and headphones proves just how good high-quality music streaming can sound. 2015 will be the year a lot of people discover that."
The top three individual home audio systems with the most streams from TIDAL so far are Sonos, Linn and Bluesound.
TIDAL parent company Aspiro reported its year-end report for 2014 today, posting a 75% increase in paying HiFi-users from the previous quarter and 28% year-on-year revenue growth for its music business segment.
The ideal music service for those who care about quality, TIDAL welcomes new users to enjoy its extensive library of 25 million-plus tracks, 75,000 music videos, and curated editorial articles, features and interviews written by experts. Ad free and available for a monthly subscription of 19.99, visit www.tidalhifi.com or download the app from iTunes App Store or the Google Play Store.
TIDAL has spent considerable time building up its extensive catalogue of lossless HiFi-quality music and HD music videos. With distribution agreements signed with all of the major labels and many independents, TIDAL offers a comprehensive catalogue that includes a wide range of genres to suit all musical tastes.
Available across iOS, Android, network players, and PC/Macs, TIDAL offers high fidelity, lossless sound quality, a prerequisite to enjoying music the way it was intended by the artists. Streaming at more than four times the bit rate of competitive services, users are able to enjoy TIDAL on a wide range of the world's finest home and portable audio products.
Aspiro music streaming subscribers 31 Dec 2014 30th Sept-2014 Growth
Total paying subscribers 500,000 512,000 -2% *
HiFi-subscribers (WiMP and TIDAL) 35,000 20,000 75%
TIDAL-subscribers 12,000 0
* Decrease due to reduced bundle-offer with telco partners in Scandinavia
** TIDAL launched in US and UK 28 Oct 2014, in Canada 8 Dec 2014 and in the Netherlands, Belgium, Luxembourg, Finland and Ireland 22 Jan 2015.
Revenues Full Year 2014 Full Year 2013 Growth
Aspiro music revenues 288,6 SEK m 225,9 SEK m 28%
TIDAL division of streams January 2015 December 2014 November 2014
Home Audio Systems 18% 14% 4%
Mobile 42% 46% 47%
Desktop / Web player 39% 39% 50%
Notes to Editors
TIDAL music streaming experience at a glance:
More than 25 million music tracks
Lossless quality (FLAC/ALAC 44.1kHz / 16 bit – 1411 kbps)
More than 75,000 music videos
Curated Editorial provided by experienced music journalists and industry experts
Dedicated apps available for iOS and Android phones and tablets
Web player for PC/MAC
Amarra, Anthem, Airable by Tune In Media, Astell & Kern, Audeze, Audiovector, AudioQuest, Auralic, Aurender, Bel Canto, Bluesound & NAD, Dan D'Agostino, Definitive Technology, Denon, DTS Play-Fi, Dynaudio, Electrocompaniet, Harman Omni, HiFiAkademie, ickStream, JH Audio, Linn, McIntosh, Meridian, Mirage, MartinLogan, Musaic Paradigm, Polk, Pro-ject, PS Audio, Raumfeld, Simple Audio, Sonos, Steinway Lyngdorf, Wadia, Wren Sound Systems with more to come.
See tidalhifi.com/download for live integrations. Available in US, Canada, UK, Ireland, Finland, the Netherlands, Belgium and Luxembourg.
Coming during first quarter 2015 in Austria, Czech Republic, Cyprus, Denmark, Estonia, France, Greece, Hungary, Italy, Latvia, Lithuania, Malta, Norway, Portugal, Romania, Switzerland, Singapore, Slovakia, Slovenia, Sweden, South Africa and Turkey.