ERZETICH CHARYBDIS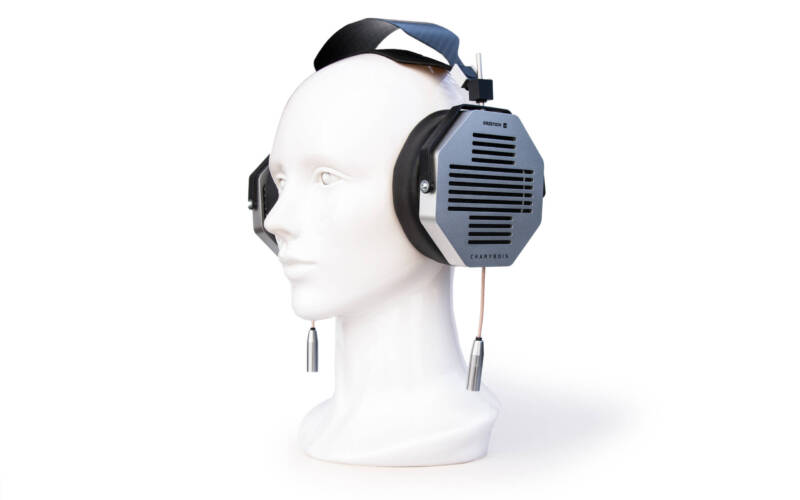 Erzetich Delivers Clarity and Comfort With Their New Charybdis Headphones
The new Charybdis headphones help music lovers and musicians to ride the waves of clarity and superior sound coupled with unparalleled comfort. Created using planar-magnetic technology, Charybdis heralds a new era for personal audio equipment which is anything but a myth. The perfect marriage of sound performance and comfort, these headphones are the latest addition to Erzetich's outstanding range.
Cutting edge planar-magnetic drivers allow music lovers to savour every note and nuance of their favourite music while thick pads crafted from velour or protein leather provide soft positioning no matter how long your listening session. Made in the EU, the Charybdis headphones are manufactured to the highest specifications, including CNC milled aluminium cups for a firm driver grip.
"The design of these headphones was perfected to provide a mature sound that puts emphasis on the music, while keeping their own character out of the way," says the owner Blaž Erzetič. "They were developed for experienced music lovers in mind who want to enjoy their favourite songs without any compromises."
The headphones are completely serviceable and come complete with a generous two year limited warranty.
The musician's choice
Erzetich's range of personal audio equipment is used by some of the world's most respected musicians and producers and the new Charybdis headphones will be as at home in a high-tech recording studio as they will for music lovers at home.
In early summer, the Charybdis headphones will meet their match in the Scylla amplifier which has been specifically designed to complement these headphones. 
About Erzetich
Founded in 2012 by Blaž Erzetič, the brand's mission was simple – to create unique and handcrated headphones and equipment which allows music to be heard the way it should be, while also making a visual statement.