50 NAJBARDZIEJ AUDIOFILSKICH PŁYT WSZECH CZASÓW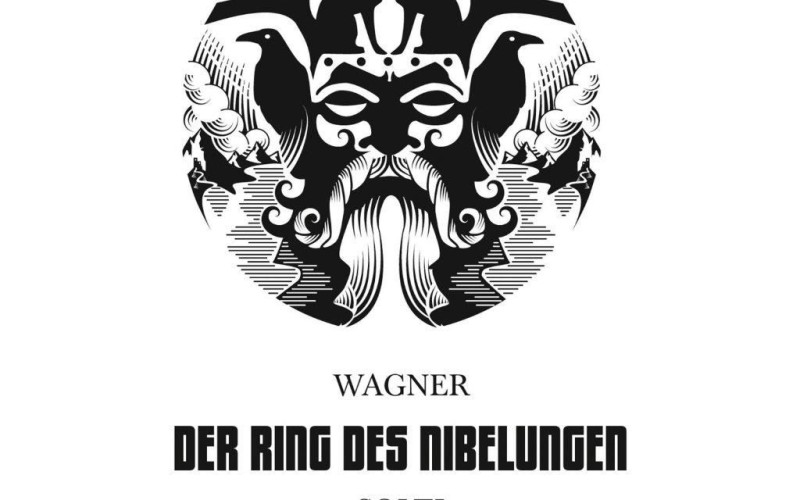 Wybór, którego musieliśmy dokonać prawie nas wykończył. Bo to był wybór między pięknem, doskonałością, ciśnieniem społecznym, formą, naturą, rozumem, wolą, imperatywem oraz zwykłym ludzkim strachem, że ktoś nas za to zabije.
W końcu uznaliśmy, że nie ma szansy, żeby pogodzić tyle sprzeczności i ryzykując infamią stworzyliśmy listę płyt, którą od dzisiaj będziemy narzucać światu jako wyraz przekonania, że zawiera ona sporą ilość pierwiastka audiofilskiego. Niektórzy pewnie uznają, że jest wręcz audiofilska esencją, inni zaczną ją zaraz hejtować jako wyraz naszej głuchoty, ale nie bardzo tym się przejmujemy. Chcielibyśmy tylko uprzedzić, że nie wszystkie pozycje umieszczone w tym zestawieniu lubimy i kochamy w jednakowym stopniu, ale tak jak matka zawsze wie, że rzuci się z pazurami w obronie swojego najgorszego bachora, tak my również nawet w tych najbardziej znienawidzonych audiofilskich płytach dostrzegamy wartości, dla których – jak wspomnieliśmy na początku – ostatecznie moglibyśmy nawet wyzionąć ducha (Diana, słyszysz to?!). I wcale nie przesadzamy. Zapytajcie kiedyś namiętnego miłośnika Ferrari albo Lamborghini, który model lubi najbardziej, a zobaczycie cierpienie, o którym nie mieliście pojęcia oglądając Johna Rambo podłączonego wiadomą końcówką do akumulatora samochodowego.
Justin Timberlake 20/20
Włodek Pawlik Grand Piano
Daft Punk Random Access Memories
Los Angeles Percusssion Quartet The Year Before Yesterday
Vivaldi L'Estro Armonico, Rachel Podger, Brecon Baroque
Vivaldi La Stravaganza, Rachel Podger, Arte dei Suonatori
Vangelis Blade Runner
David Gilmoure Rattle That Lock
Hok-Man Yim Poems of Thunder – Percussion
Bach J.S. Bach The Cello Suites According to Anna Magdalena, Matt Haimovitz
Gliere Symphony No 3, 'Il'ya Muromets', Buffalo Philharmonic, Falletta
John Corigliano Circus Maximus, The University of Texas Wind Ensemble, Jerry Junkin
Bob and Ray Throw a Stereo Spectacular
Paco Pena & His Group Flamenco Pure Live in London
Vivaldi The Four Season, Cho Liang Lin
RGG Szymanowski
Anna Maria Jopek, Pat Metheny Upojenie
Tomasz Stańko, New York Quartet Wisława
Wojciech Kocyan Skriabin, Prokofiew, Rachmaninow
Górecki III Symfonia, Zinmann
Juliusz Łuciuk Sonorous Piano Visions
Piotr Anderszewski Bach, Beethoven, Webern
Elżbieta Chojnacka W hołdzie Wandzie Landowskiej
Kilar Missa Pro Pace
Chopin Piano Concertos 1&2, Polish Festival Orchestra, Krystian Zimerman
Bach Goldberg Variations, Władysław Kłosiewicz
Bright Sheng Spring Dreams
Gregorio Paniagua La Folia
Gregorio Paniagua La Spagna
Roger Waters Amused to Death
Bach Goldberg Varations, Glenn Gould, 1981
Jordi Savall Balkan Spirit
Vivaldi I concerti dell'addio, Fabio Biondi, Europa Galante
Eleni Karaindrou Concert in Athens
Keith Jarrett The Köln Concert
Metallica Metallica (Black Album)
Diana Krall Live in Paris
Michel Godard Monteverdi A Trace of Grace
Norbert Gottschalk Stars
Miles Davis Kind of Blue
Michael Jackson Bad
Patricia Barber Cafe Blue
The Beatles Sgt. Pepper's Lonely Hearts Club Band
Arne Domnerus Jazz at the Pawnshop
Pink Floyd Dark Side of the Moon
Wagner Der Ring des Nibelungen Solti
Air Moon Safari
The Clash London Calling
Cash Unearthed
Bach The Complete Sacred Cantatas Bach Collegium Japan Suzuki