THE HDtracks 2014 HI-RES MUSIC SAMPLER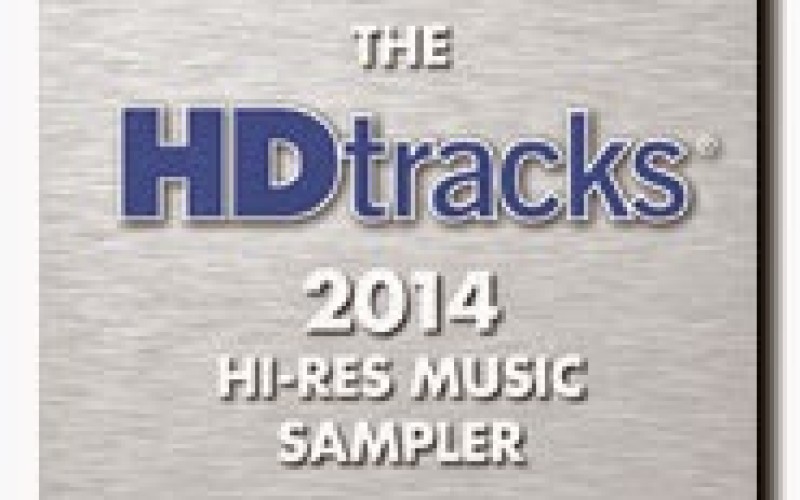 Bezpłatny sampler z muzyką w plikach 24/96
Materiał w rozdzielczości 24/96 został zakodowany w plikach FLAC, ALAC, WAV i AIFF. Aby go zdobyć, należy się zarejestrować i przejść dość żmudną procedurę pobraniową, ale zdecydowanie warto, bo to jedna z najlepszych płyt demonstracyjnych do testowania sprzętu i badania wyższości zwykłych nagrań nad nagraniami o dużej gęstości zapisu. Program samplera poniżej, a ściąganie – tutaj.
1. Concerto No. 1 in E major, Op. 8, RV 269, "La primavera" (Spring): I. Allegro (3:18)
The Four Seasons: The Vivaldi Album (courtesy of eOne Music)
Anne Akiko Meyers, English Chamber Orchestra & David Lockington
℗ © Entertainment One Music
2. Darkest Dark, Brightest Bright (1:47)
Sessions From The 17th Ward (courtesy of Chesky Records)
Amber Rubarth
© ℗ 2012 Chesky Records
3. St. Thomas (6:37)
Saxophone Colossus (courtesy of Concord Jazz)
Sonny Rollins
℗ 2006 Concord Music Group, Inc.
4. Change Partners (8:49)
Deep In A Dream (courtesy of Plus Loin Music)
Pierrick Pedron
℗ © 2013 Plus Loin Music
5. Jácaras (2:40)
Ciaramella: Dances (courtesy of Yarlung Records)
Ciaramella
℗ © 2013 Yarlung Records
6. Spy Boy / Flag Boy (4:45)
Christian ATunde Adjuah (courtesy of Concord Jazz)
Christian Scott
© ℗ 2012 Concord Music Group, Inc.
7. Another Country (4:12)
Another Country (courtesy of eOne Music)
Cassandra Wilson
© 2012 Entertainment One Music.
℗ 2012 Entertainment One U.S., LP
8. Alexis Cole – Ain't We Got Fun
A Kiss in the Dark (courtesy of Chesky Records)
Alexis Cole
℗ © 2014 Chesky Records
9. Brahms – Clarinet Quintet in B Minor, Op. 115 (version for viola and string quartet): IV. Con moto (9:21)
Dreamtime (courtesy of Ondine)
David Aaron Carpenter & Berlin Philharmonic Orchestra, members
℗ © 2013 Ondine
10. Juego de Relojes / Game of Clocks (7:02)
Smoke & Mirrors: Vanish (courtesy of Yarlung Records)
Smoke & Mirrors Percussion Ensemble
© ℗ 2012 Yarlung Records