ECM NEW RELEASES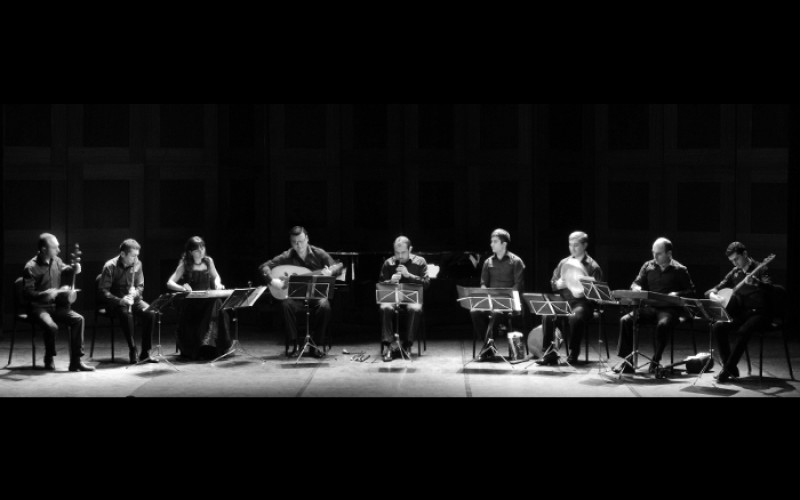 Five good reasons to visit a record shop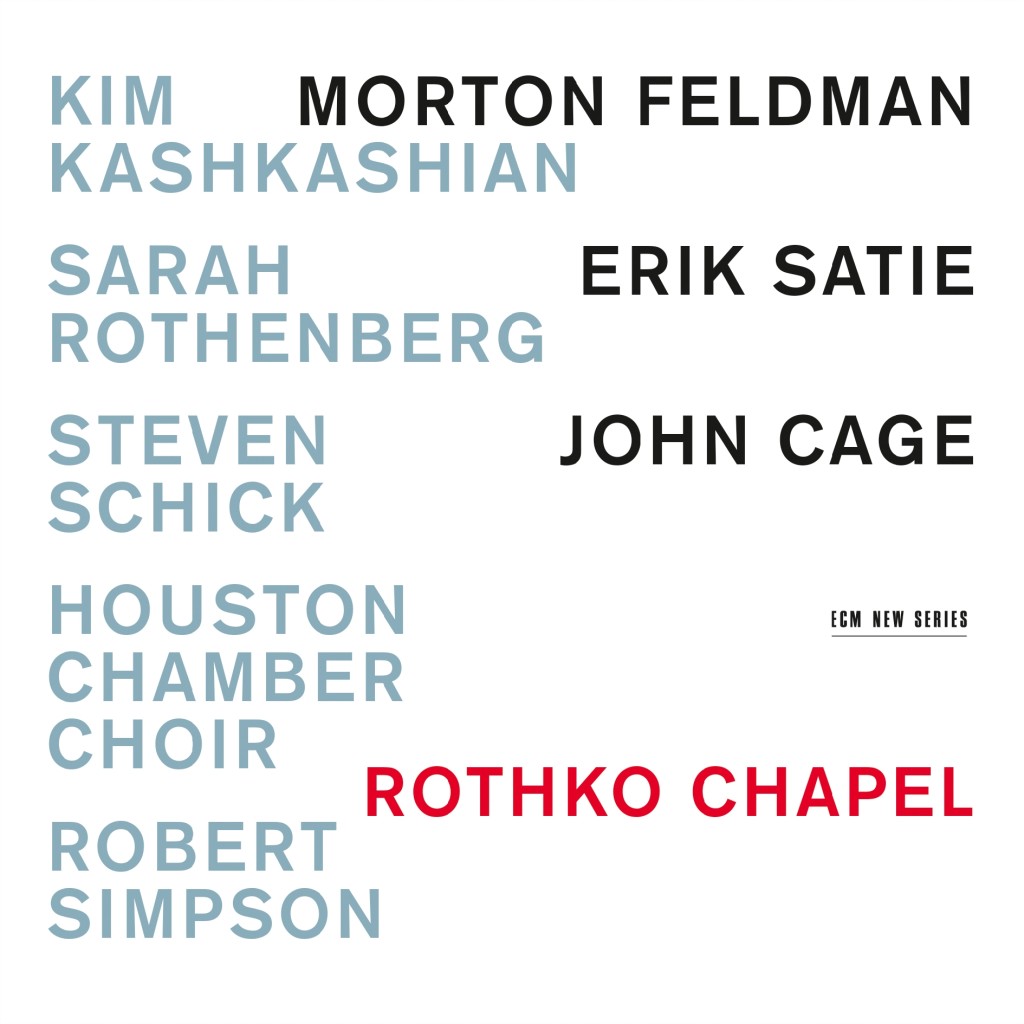 Rothko Chapel addresses a network of musical relationships and inspirations. The album opens with Morton Feldman's Rothko Chapel, named for the Houston, Texas multi-faith chapel built to house Mark Rothko's site-specific paintings. Feldman considered that his music lay "between categories, between time and space, between painting and music", and described the score as his "canvas". Amongst his most important influences were abstract painters, his friend Rothko prominent amongst them. (Rothko, for his part, yearned to "raise painting to the level of music and poetry".) Feldman was also liberated by the freewheeling example of John Cage's work. "The main influence from Cage was a green light," Feldman said. "It was permission, the freedom to do what I wanted." Cage, the most relentless of 20th century experimentalists, didn't acknowledge what he called an "ABC model of 'influence'" but always had a special fondness for Satie, a musical inventor of good-humoured originality with whom he could identify. Kim Kashkashian negotiates the subtle, glowing textures of Feldman's planes of sound, joined by Sarah Rothenberg on celeste, and supported by percussion and choir. Rothenberg, on piano, plays Satie's Gnossiennes and Cage's Inner Landscape, and the Houston Chamber Choir sings Cage's Four, Five and more.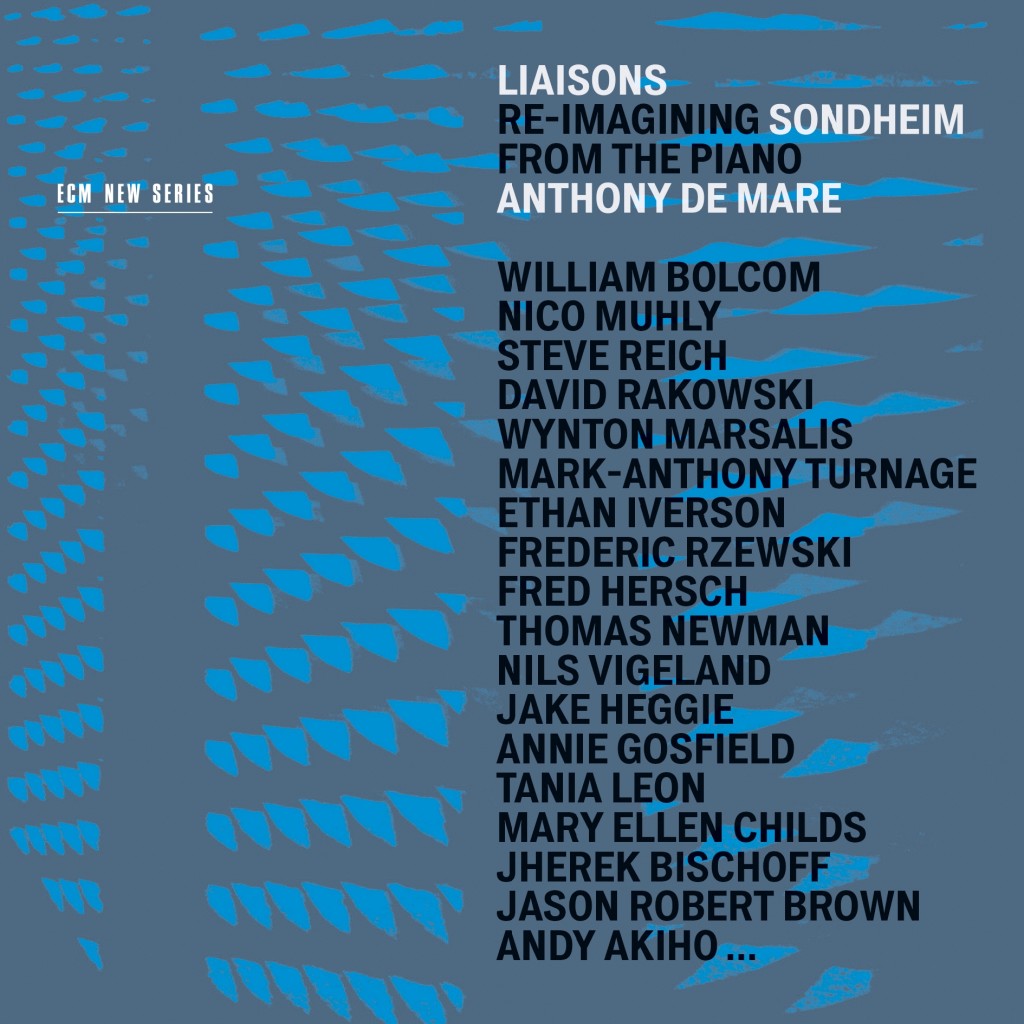 US concert pianist Anthony de Mare pays tribute to musical theatre composer Stephen Sondheim in a fascinating project. De Mare invited contemporary composers from a broad variety of genres – from jazz to classical to film music – to "re-imagine" a Sondheim song as a piece for solo piano. Contributing re-composers included Steve Reich, Wynton Marsalis, Mark-Anthony Turnage, Fred Hersch, Ethan Iverson, William Bolcom, Frederic Rzewski, Nils Vigeland, Gabriel Kahane, Thomas Newman, Jake Heggie and more – in total, 36 composers from seven countries. "Each of the composers is having a conversation with Mr. Sondheim," Anthony de Mare told the New York Times, "with his material but also his influence, his musical wit and his craft." Sondheim's response? "To hear composers take my work and take it seriously … it's a thrill."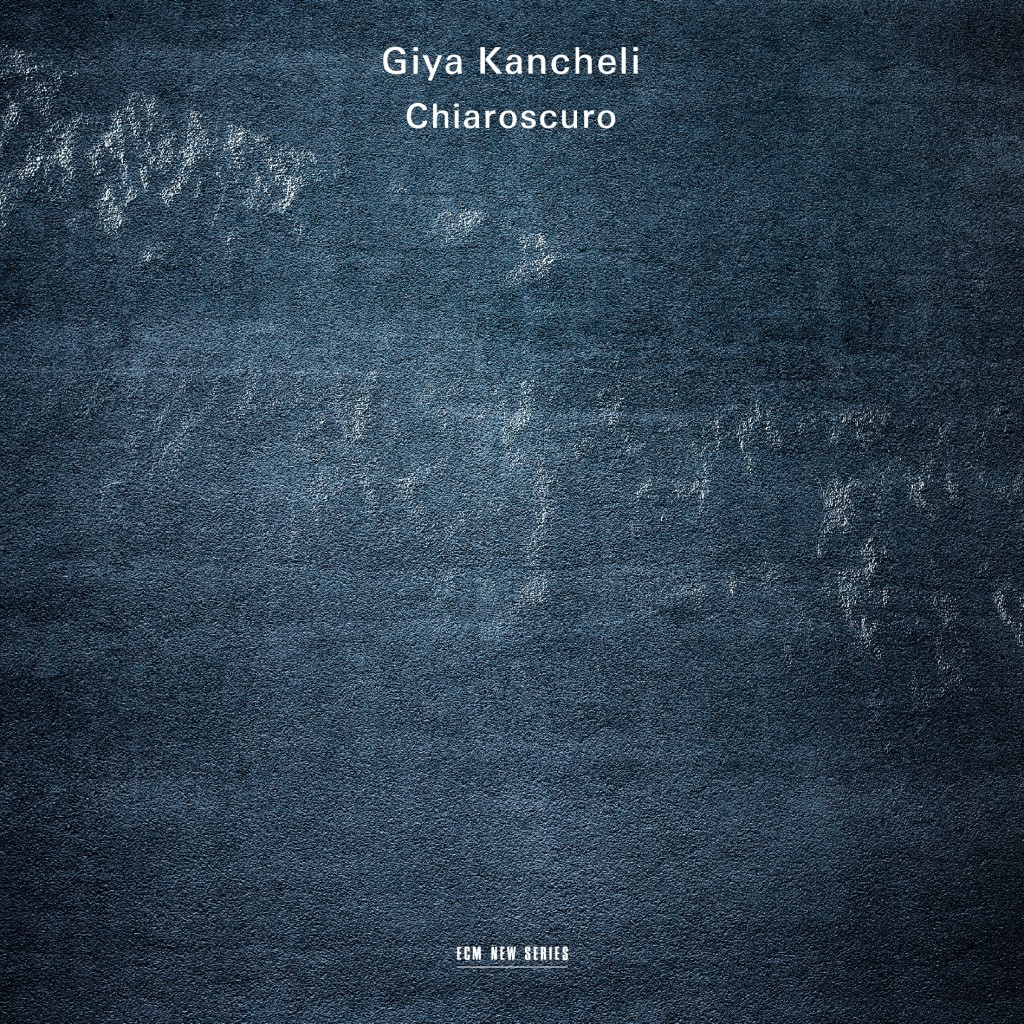 The great Georgian composer's twelfth ECM New Series album features first recordings of two major works: Chiaroscuro for violin and chamber orchestra, and Twilight for two violins and chamber orchestra. Gidon Kremer and Kremerata Baltica have had a long and close association with Giya Kancheli. On Twilight, the coming together of Kremer and Patricia Kopatchinskaja, two of the most powerfully expressive violinists of our era, makes for fascinating listening. The piece is a touching meditation on mortality, written at a time when Giya Kancheli was recovering from illness and seeing in the leaves and branches of poplar trees outside his window a metaphor for change and transformation. Chiaroscuro, meanwhile, borrows its title from the painting technique of the renaissance and baroque whose concern with dramatic contrasts of light and shade corresponds quite directly to the stark dynamics of the composer's writing, vigorously conveyed by Kremerata Baltica. Recorded in Vilnius, Lithuania, in December 2014, and produced by Manfred Eicher, this album is an important addition to Kancheli's ECM catalogue. It is issued in the composer's 80th year.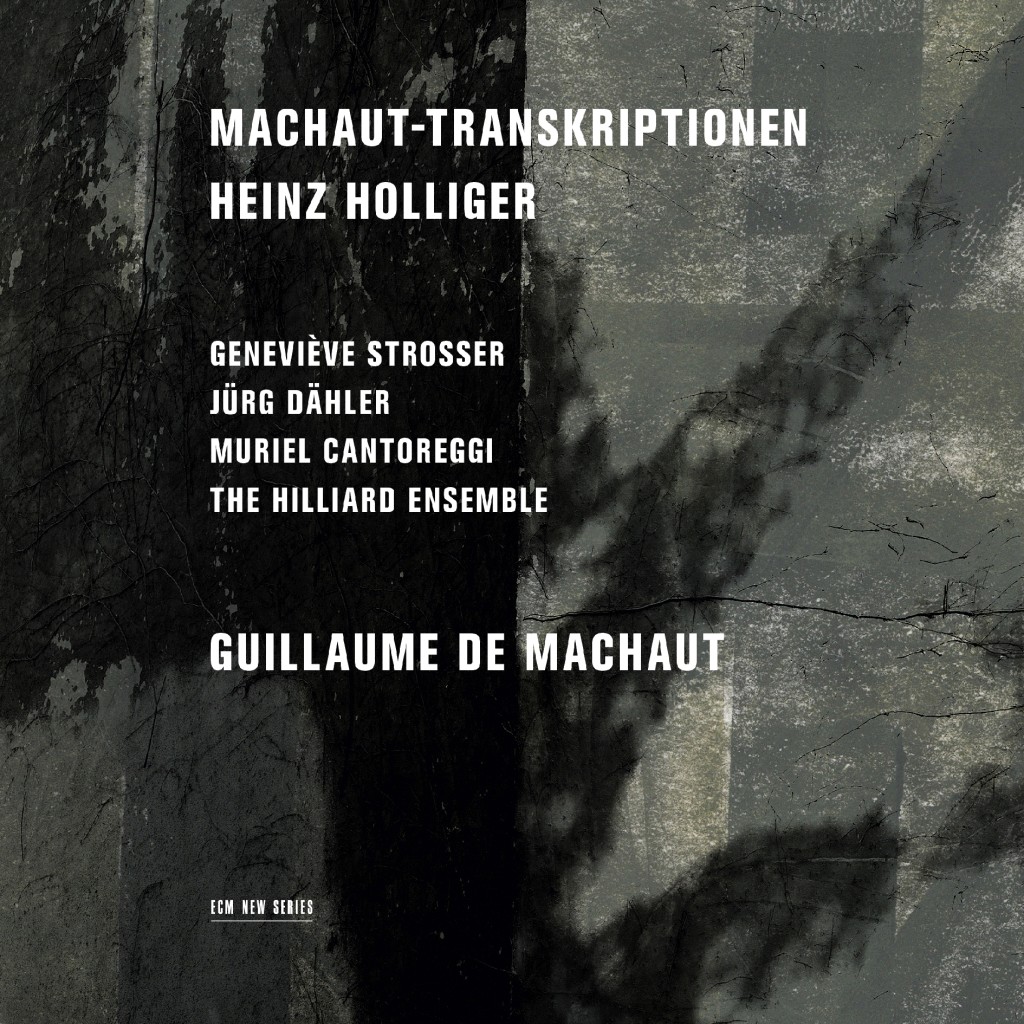 Swiss composer Heinz Holliger's Machaut-Transkriptionen is comprised of a spacious cycle of pieces written over a ten year period beginning in 2001. An imaginative re-investigation of the work of the great 14th century French composer-poet Guillaume de Machaut, it is scored for four voices and three violas. Note-for-note transcriptions of Machaut give way to Holliger's increasingly creative refractions of the music. As Holliger notes, his in-depth study of Machaut opened up new vistas for his compositional activity and his admiration for the source material is mirrored in the outstanding performances of the violists and singers. The Machaut-Transkriptionen proves a perfect vehicle for the Hilliard Ensemble's set skills as interpreters of both old and new music, and this recording, made in 2010 in Zürich, captures the vocal group at the heights of its powers. (Their own affinity for Machaut is also documented on their album of his Motets, ECM New Series 1823).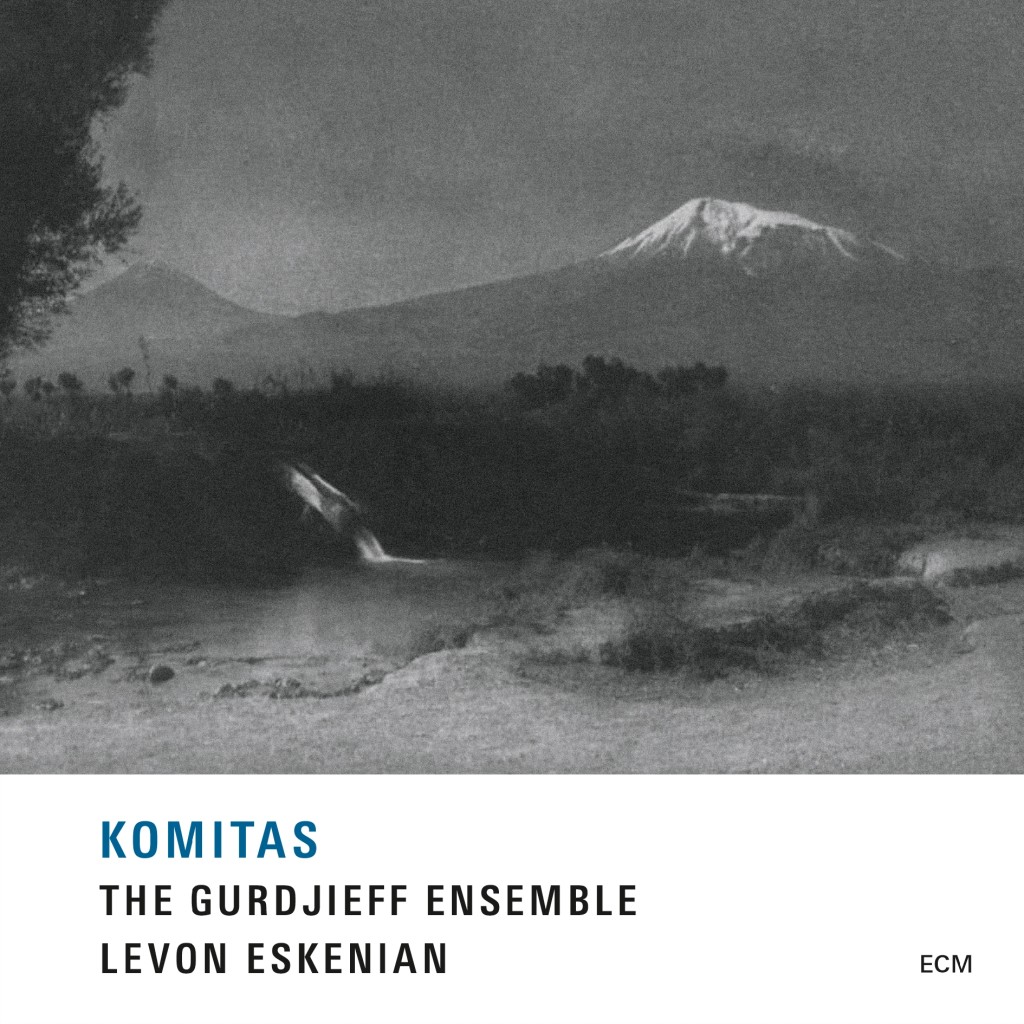 The Armenian Gurdjieff Folk Instruments Ensemble was founded by Levon Eskenian to play 'ethnographically authentic' arrangements of the G.I. Gurdjieff/Thomas de Hartmann piano music. Their debut album on ECM, Music of G.I. Gurdjieff, was widely acclaimed, and won an Edison Award as Album of the Year in 2012. Now Eskenian and his musicians turn their attention to the music of Komitas Vardapet (1869-1935). Composer, ethnomusicologist, arranger, singer and priest, Komitas is popularly held to be the founder of contemporary music in Armenia, and in his work as a collector he explored the connections that uniquely bind together Armenian sacred and secular music.With their special focus on folk instrumentation and inspired arrangements the Ensemble illuminates the deep roots of Komitas's compositions in this programme recorded in Lugano in February 2015.
foto: © Sevag Seropian, ECM Records