ADIDAS SPORT BY MONSTER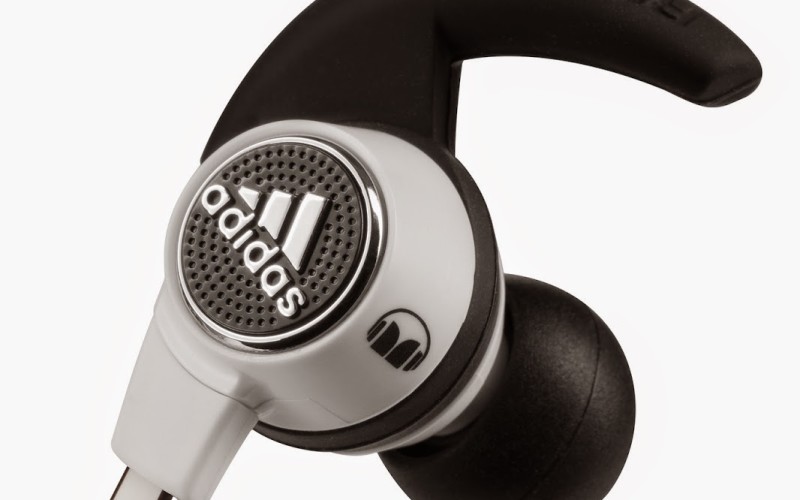 W bieganiu nie ma nic przyjemnego, więc niech przynajmniej słuchanie muzyki podczas tego absurdalnego zajęcia będzie relaksem. Nowa seria słuchawek kierowana do amatorów joggingu
adidas Sport meets Pure Monster Sound to Inspire Runners
adidas and Monster join forces again to unleash the adidas Sport by Monster high-performance in-ear headphones for athletes. The first models to hit the street are the adidas Sport Response™ by Monster and adidas Sport Supernova™ by Monster. Both models make their international debuts at the London and Boston Marathons at the end of April 2015.
The Supernova model offers total noise isolation to help block out distractions, while the Response model has a non-isolating design that enables users to hear outside sound during activities such as running on roads or through urban environments.
adidas Sport by Monster headphones are the perfect mix of sport performance and sound technology, and offer attractive streamlined styling to ensure their looks match their performance. Each delivers Monster's renowned Pure Monster Sound™ derived from advanced components, tuning techniques and methodologies to get athletes in the zone and maximise their performance during each workout.
Robustly constructed from durable materials and battle-tested to withstand the most rigorous workouts, each model features Monster's patented SportClip™ for a comfortable non-slip fit, as well as a 100% sweat-proof design with anti-microbial eartips. Calls can be taken without missing a beat with ControlTalk™ on-cable mics for convenient, hands-free control.
The adidas Sport Response by Monster and adidas Sport Supernova by Monster in-ear headphones will be available from May, on shopmonsterproducts.co.uk, monsterproducts.com and at selected retailers worldwide. RRPs are as follows:
• adidas Sport Response by Monster: £39.95
• adidas Sport Response by Monster (with ControlTalk): £59.95
• adidas Sport Supernova by Monster (with ControlTalk): £89.95