AKG K845BT & AKG K545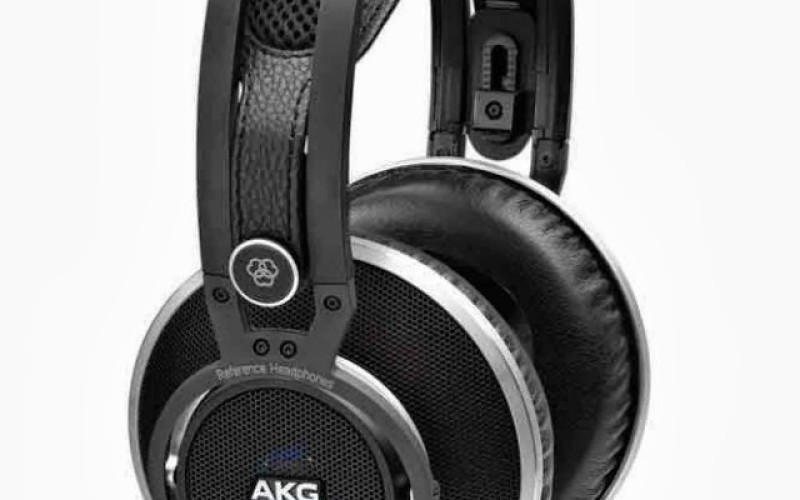 AKG K845BT Słuchawki bez kabla oraz następca popularnego modelu K550. Trzeba się cieszyć, ale wypada też zauważyć, że cokolwiek wypuści AKG i jakkolwiek postara się ta albo inna marka, na ulicy i tak wygra Beats by Dr. Dre
The two new models of lightweight over-ear AKG headphones blend studio quality sound with forward-looking design. The AKG K845BT delivers the same outstanding sound with wireless Bluetooth connectivity. The AKG K545 comes with a choice of detachable inline control microphone cables for both Apple and Android users.
"The new AKG K845BT and AKG K545 headphones build on what we learned with our award-winning AKG K550 model headphones," said Michael Mauser, President of HARMAN Lifestyle. "Starting with the strong noise-isolating qualities of the closed-back design, we applied new materials science and cutting-edge acoustic engineering and married it to the spacious, multi-dimensional sound of open-back headphones. The result is a lighter, more portable, and more consumer-friendly reference-monitor-class headphone that delivers the legendary, exceptional sound that AKG is famous for. The breakthrough features of the AKG K545 model has already garnered it recognition with a Red Dot design award."
The AKG K845BT takes the best features of the iconic AKG 550s and applies them to its lightweight wireless design. It starts with AKG's largest 50 mm drivers, and AKG's decades of audio design savvy. Together they are responsible for the 20 Hz to 20 kHz frequency response and full-bodied bass. Bluetooth wireless streaming gets the music from your player to the AKG K845BTs, with an assist from Near Field Communication (NFC) that makes Bluetooth pairing as easy as pressing a button. Users will appreciate the soft, comfy protein leather ear cushions, which are not only easy on the ears, but host a microphone for phone calls. Control buttons allow for taking and ending calls and commanding music playback without having to remove the headphones.
The AKG K545 features the same 20 Hz to 20 kHz frequency response and rich bass, using the same AKG 50 mm drivers as its wireless cousin, in a wired headphone design that's ideal for private listening. Smartphone users will appreciate the two detachable inline control microphone cables, one for iOS users, and one for Android that let you control the music and take calls without missing a beat. Users will also appreciate the soft touch of the protein-leather ear cushions and the lightweight of the cups and headband.
The AKG K845BT wireless headphones are available in two color combinations, and the AKG K545 wired phones come in four funky, fun colors. Both models feature a fold-flat swiveling mechanism, and come with a carrying case, making them compact and easy to travel with.
Pricing
AKG K845 – $299), AKG K545 – MSRP $249