ASTELL&KERN AK100 II & AK120 II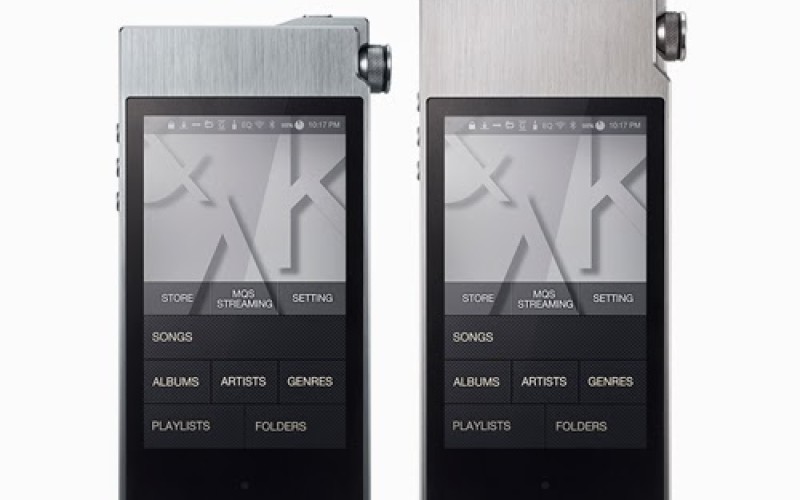 Koreańczycy wchodzą z nowymi modelami swoich słynnych odtwarzaczy Nie chcemy im źle wróżyć, bo to dobry sprzęt, ale coś nam się wydaje, że następna generacja smartfonów za pół roku lub rok będzie oferowała podobną jakość reprodukcji plików dźwiękowych, a wtedy istnienie takich urządzeń będzie mocno wątpliwe. Wysokie modele Samsunga Galaxy już w tej chwili są zdolne do dekodowania plików 24/192, wszystko wskazuje na to, iż najnowsze iPhone'y z zapowiadanym systemem iOS 8 również będą to potrafiły.
Astell&Kern announced the worldwide launch of the new second generation AK100 and AK120 portable high resolution audio players, called the AK100 II and AK120 II at High End 2014 in Munich, Germany today.
The AK100 II and AK120 II build upon the successful first generation models and add new features that were introduced this year in Astell&Kern's flagship player, the AK240. The new players also feature an updated design that gives a nod to both the original models and the new AK240.
Henry Park, CEO of iriver, said, "since the launch of the original AK100 in December 2012, Astell&Kern has spent countless hours researching ways to produce the best sounding portable audio player possible. With the launch of the AK120 in May 2013 and the AK240 in January 2014, we have tweaked our design and added new features to give the listener the opportunity to hear music the way it was meant to be heard. This is true for how the artist and studio engineer originally intended for the song to be heard as well. We are proud of the new AK100 and AK120 second generation players. We feel these two players, along with our flagship AK240, provide the best sound possible from a portable audio player."
The AK100 II and AK120 II replace the Wolfson WM8740 DAC with the Cirrus Logic CS4398 DAC chipset found in the flagship AK240. The AK100 II features a single DAC chipset like its predecessor, while the AK120 steps up to two (2) DACs (Digital to Analog Converters) that output audio signals independently to each channel, making the AK120 II a true dual mono (dual monaural) setup like those found in expensive hi-fi equipment. The dual Cirrus Logic CS4398 DAC chips found in the AK120 II dedicates each DAC chip to a completely separate left and right channel. In result, the AK120 II provides far superior depth, clarity, and spaciousness to the audio. By providing a much clearer sound with lower distortion, the AK120 II truly replicates how the original music was recorded.
Both players include Wi-Fi connectivity, allowing users to stream high resolution audio from a Mac or PC located on the same network via the MQS Streaming function. Firmware updates are also preformed over the air, eliminating the need to connect the player to a computer to update software and add features.
Like the flagship AK240, the AK100 II and AK120 II feature balanced and unbalanced analog outputs, giving audiophiles a wider range of listening options. With a 3.31" AMOLED screen, both players display more information that the first generation models in a crystal clear, high resolution display. Single-rate and double-rate DSD playback is supported via DSD to PCM conversion done in real-time via the player's software. In addition to DSD support, the Astell&Kern portable players support 24-bit, up to 192khz digital audio files, and Apple lossless formats in addition to many other lossy music formats users may currently have.
The AK100 II features 64GB of internal memory. The AK120 II adds 128GB of internal memory. Both portable players feature one microSD card slot that supports up to a 128GB microSD card slot, providing up to 192GB total storage for the AK100 II and 256GB total for the AK120 II. Both players can also be used as an USB DAC, allowing the user to connect the unit to a computer to provide higher quality sound processing than most sound cards available today.
Pricing and availability of the new second-generation AK100 and AK120 will be announced soon.