ATLAS ELEMENT & HYPER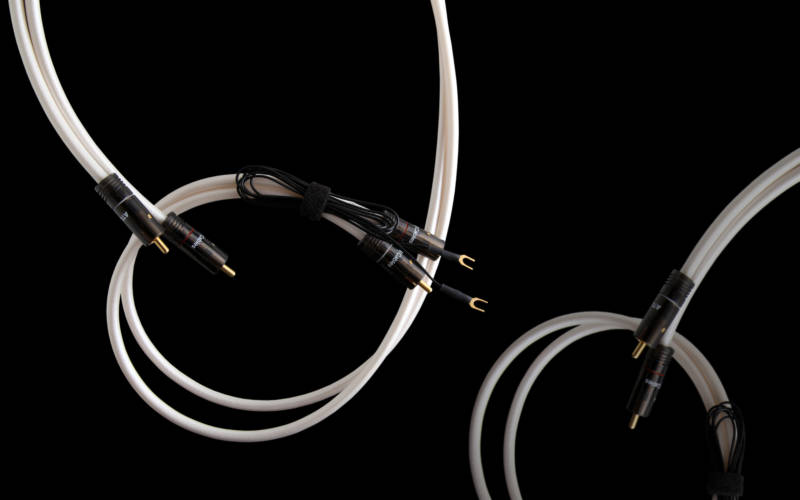 Analogue Nirvana – Atlas Cables Introduces Four Dedicated Replacement Turntable Cables
Atlas Cables, the engineering-led cable specialist, has added to its extensive range of analogue cables with the introduction of four new replacement turntable cables – Element TT, Element Tonearm, Hyper TT and Hyper Tonearm. In response to the vinyl renaissance, Atlas has taken the step to offer its top selling cables with the addition of earth cables (Element TT and Hyper TT) and in the case of the Element and Hyper Tonearm, utilsed its dedicated straight or right angled 5-pin Din connector to connect straight into the bottom of compatible tonearms.
Element TT & Tonearm
The Element signal conductor is made of high quality OFC (Oxygen Free Copper) copper encased in cross linked Low Density Polypropylene (XLPE). A fully-shielded, pseudo balanced design, the Element is designed and constructed to provide maximum resistance to RFI (Radio Frequency Interference), which has a particularly negative effect on the delicate signal provided by a turntable cartridge.
The TT variant is fitted with Atlas' proprietary Integra non-magnetic RCA plugs both ends and comes supplied with a separate spade-terminated ground lead. The Tonearm version is fitted with Atlas' own precision-turned, hard gold-plated 5-pin Din (straight or right-angled versions available) at the tonearm end and is also supplied with a spade-terminated ground lead.
Hyper TT & Tonearm
The Hyper signal consists of two independent channel conductors produced from OCC (Ohno Continuous Casting) high purity, single grain copper encapsulated within a low-loss Fluorated Ethylene Propylene (FEP) dielectric .
As with the Element TT, the Hyper TT is fitted with Atlas' own low-mass, non-compression, constant impedance, self-cleaning, solder-free construction Integra RCA plug at both ends, whilst the Tonearm version is fitted with the same 5-pin Din connector. Both versions are supplied with a separate spade-terminated ground lead.
Commenting on the launch of this new range of turntable replacement cables, Kevin Kelly, Managing Director at Atlas Cables, said, "Having seen a significant increase in turntable sales over the last couple of years, it was inevitable that there would be demand for turntable versions of our most popular models. These new products not only offer Atlas customers the opportunity for a complete cable solution from source to speakers, but also enables new customers to hear for themselves just how significant a difference upgrading existing turntable cables can make to the enjoyment of their valuable vinyl records."
Available now, prices start from £82.50 for the Element cables and £190.00 Hyper cables for a meter pair inc VAT.