AUDIO TECHNICA AT-F2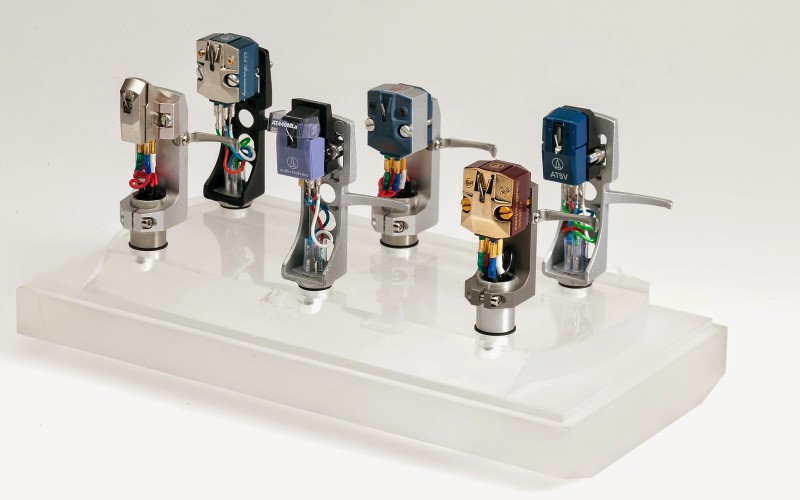 Winylowy biznes kręci się w najlepsze. Dowód? Nowa linia wkładek, która debiutuje na targach HIGH END SHOW w Monachium
On May 15th at the High End show in Munich, alongside its much loved range of audiophile cartridges such as the AT400MLa and the OC9/III, Audio-Technica will debut a new and expanded range of cartridges and vinyl accessories, signalling a new focus on hi-fi for Europe.
Recognised as true pioneers in cartridge design and development since 1962, Audio-Technica will also be debuting its new AT-F2 moving coil cartridge which offers vinyl fans old and new a great entry point into the world of high-fidelity turntable audio. The High End show will offer media and visitors a chance to see and hear the AT-F2 for the very first time ahead of its full worldwide launch later in the year.
European consumers are now also able to take advantage of a newly launched dedicated cartridge section on the Audio-Technica website where they can not only browse the expanded cartridge range but also discover an online area which explains cartridge technology and the innovations which Audio-Technica provide. In addition, a comprehensive cartridge catalogue will be available on the booth for visitors to enjoy outside of the show and learn about the entire range in detail.
"In addition to offering a much wider product choice, an important part of the relaunch is the new price strategy which brings our cartridge pricing in line with global markets and ensures European consumers can buy from our authorised European dealers and get a competitive price, great support as well as being able to take advantage of Audio-Technica's comprehensive two year warranty" says Harvey Roberts, Audio-Technica consumer products marketing manager.