AUDIO TECHNICA SONICPRO
Audio-Technica CKR10 Japończycy stworzyli serię nowoczesnych słuchawek dousznych z przetwornikami pracującymi w układzie push-pull, które zostały zoptymalizowane pod kątem muzyki wysokorozdzielczej
Audio-Technica Debuts its SonicPro® In-Ear Headphones with Models Featuring the World's First Push-Pull Driver System and Other Innovative Technologies
STOW, OH, December 12, 2015 — Audio-Technica now offers its new SonicPro in-ear headphones, five models with sophisticated audio technologies that deliver high-resolution sound. The new SonicPro ATH-CKR10, ATH-CKR9, ATH-CKR7, ATH-CKR5iS and ATH-CKR3iS bring more than 50 years of pro audio engineering expertise to consumers with a lineup of headphones that deliver the most from high-resolution audio sources, combined with comfortable fit and contemporary design.
"We created our SonicPro high-resolution in-ear headphones for discerning music lovers who appreciate innovation, detailed audio and intelligent design – whether you're a working audio professional or just want to listen like one," said Crystal Griffith, Audio-Technica Consumer Marketing Manager. "With the emergence of high-resolution audio-capable portable music players, smartphones and other devices, our SonicPro headphones are the perfect complement for enjoying a studio-quality sonic experience."
The ATH-CKR10 and ATH-CKR9 are the world's first headphones to incorporate a Push-Pull Driver System to deliver extraordinary clarity and accuracy, particularly in the midrange and treble, and performance rivaling that of larger headphones. This innovation is an exclusive Audio-Technica design that utilizes two 13 mm drivers that face each other but are wired out of phase, so that harmonic distortion is reduced and response time is improved while power is doubled and output sensitivity is increased. The result is a spacious, expansive but detailed sound across a wide frequency range, suiting all styles of music.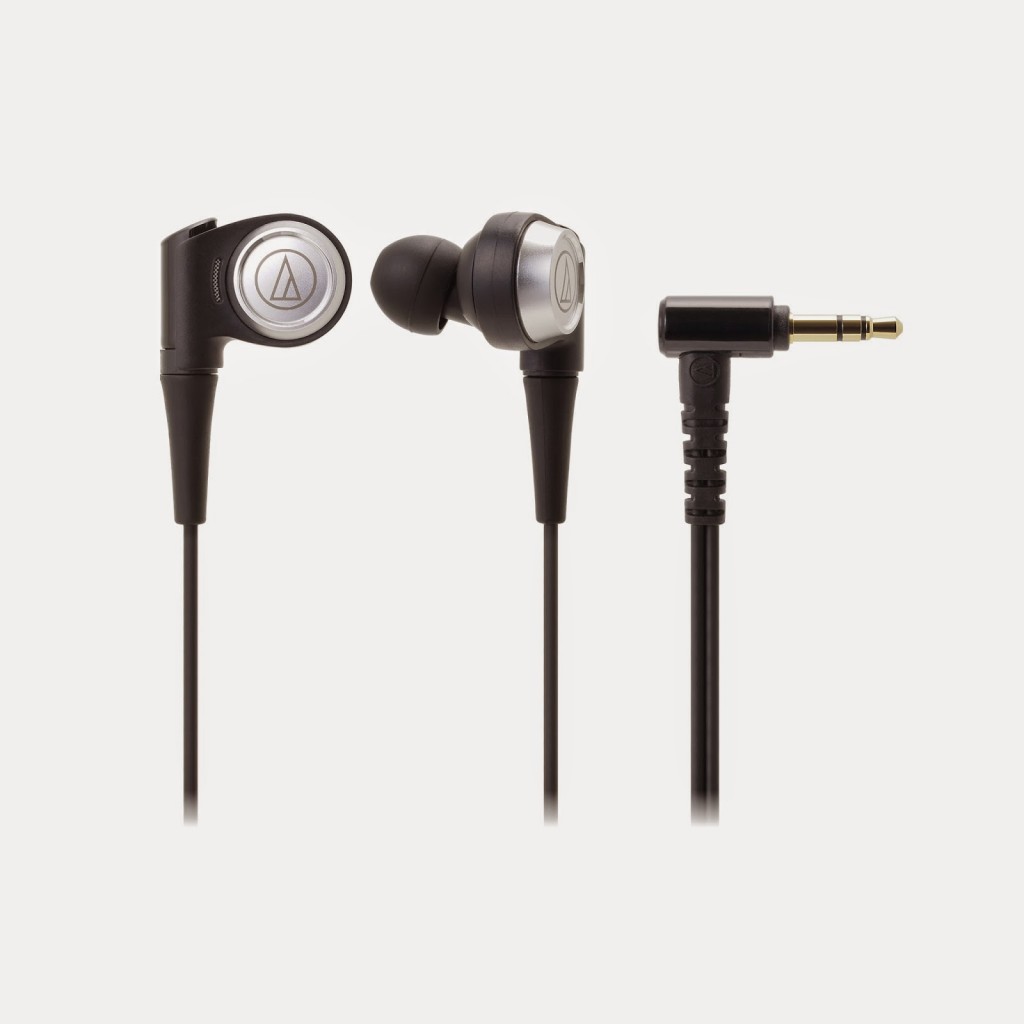 Audio-Technica CKR9
The ATH-CKR10 (SRP: US$389.95) is one of Audio-Technica's first headphones to receive the Hi-Res Audio designation. The ATH-CKR10 provides frequency response to 40,000 Hz, allowing listeners to fully appreciate the newly defined high-resolution digital formats with better than CD quality audio source material. In addition to its use of the Push-Pull Driver System, the ATH-CKR10 features metal-coated titanium housings for a rigidity that greatly reduces unwanted vibration. A stainless steel acoustic resistor improves high-frequency response, while a bass acoustic resistor provides accurate low-frequency response. And its star-quad cable eliminates noise and provides superior transfer of the audio signal. The headphones come with a carrying case.
The ATH-CKR9 (SRP: US$269.95) incorporates Audio-Technica's Push-Pull Driver System to deliver audiophile sound quality. It utilizes machined aluminum driver housings that reduce unwanted resonance for crisp mid- and high-range audio, while a stainless steel acoustic resistor and bass acoustic resistor provide accurate high-frequency and low-frequency response. The ATH-CKR9 is supplied with a carrying case.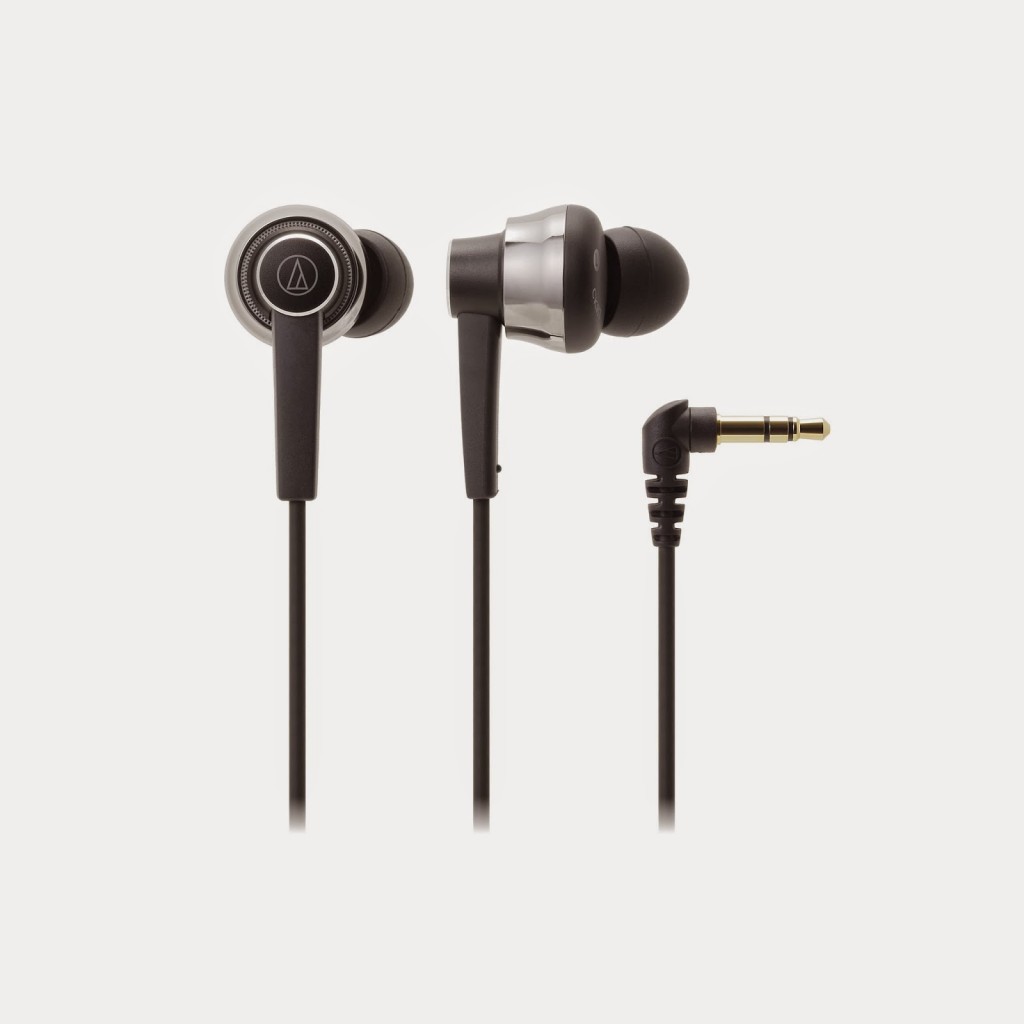 Audio-Technica CKR7
The ATH-CKR7 (SRP: US$134.95) features large, proprietary 14 mm drivers to deliver expressive, impactful high-resolution audio. Its hybrid stainless steel and aluminum driver housings ensure clear, detailed audio reproduction without unwanted resonances and coloration, and its dual acoustic high-frequency and low-frequency resistors provide extended frequency response and detailed, natural sound. The ATH-CKR7 comes with a protective pouch.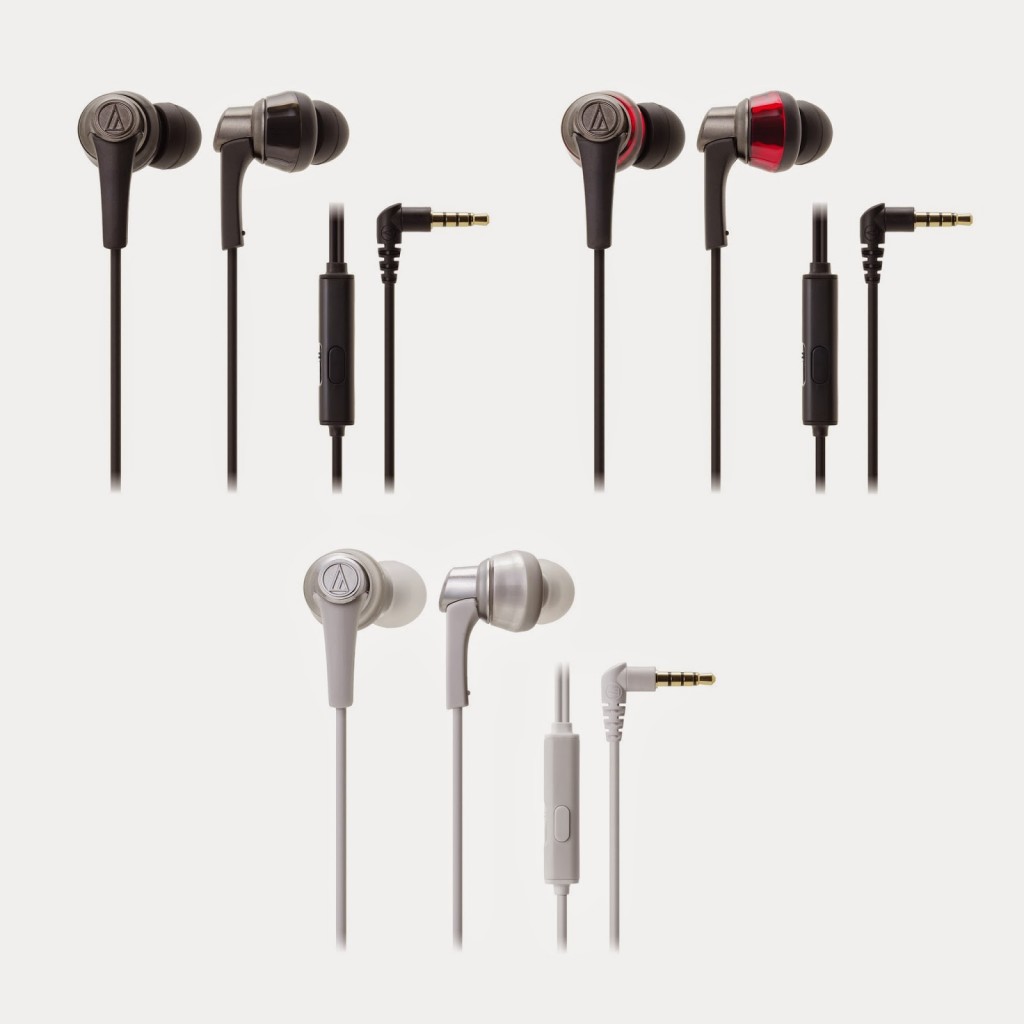 Audio-Technica CKR5
Audio-Technica's ATH-CKR5iS and ATH-CKR3iS (SRP: US$64.95 and US$39.95) combine smartphone compatibility with outstanding audio quality and value. Their integrated controller with volume control and microphone lets the wearer answer phone calls and control music/video playback from compatible smartphones and other devices, including Android™, iPhone®, iPad® and iPod®. Both headphones incorporate newly developed 13 mm and 9.8 mm drivers with machined brass stabilizers for clearer midrange and high frequencies. The ATH-CKR5iS is available in black, white and red, and the ATH-CKR3iS comes in black, white, red and blue. Both are supplied with a protective pouch.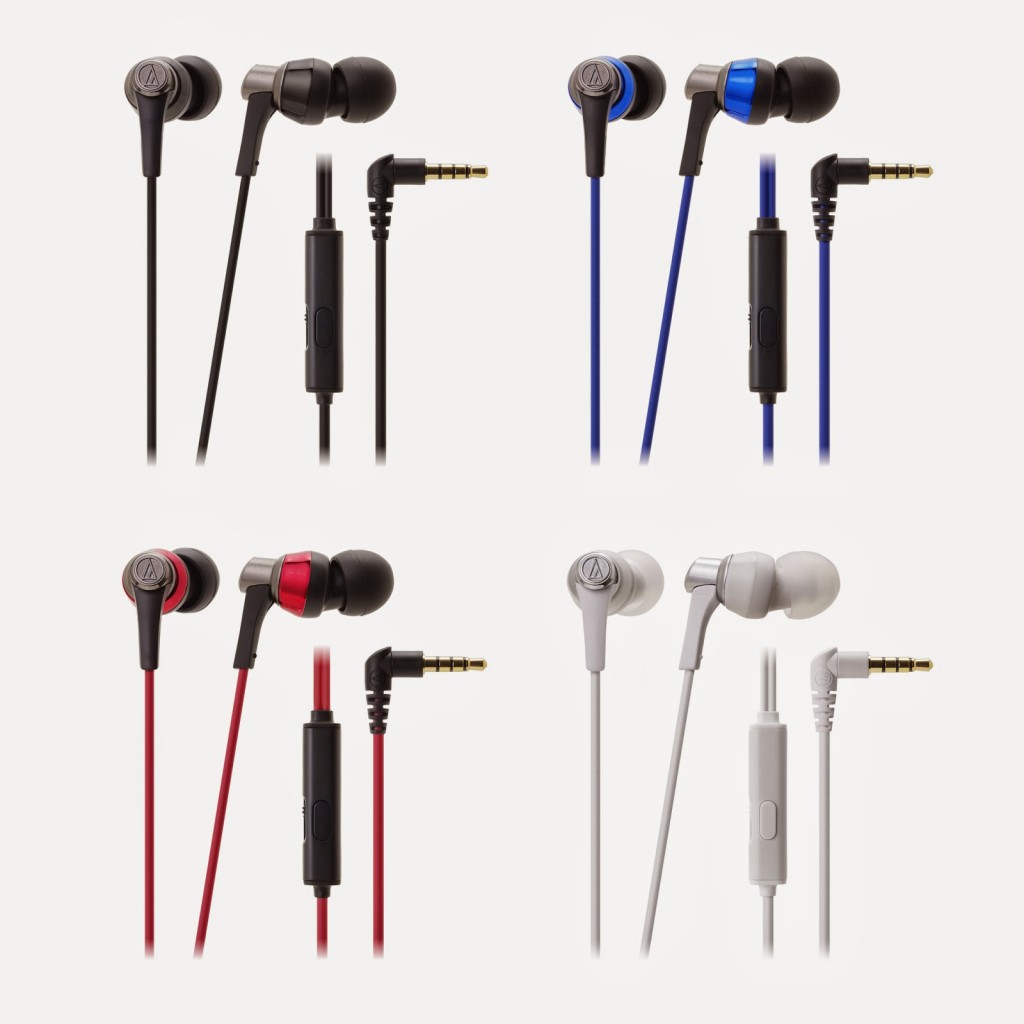 Audio-Technica CKR3
All SonicPro CKR in-ear models come with four sizes of silicone eartips for a comfortable fit and have a four-foot cord. All are covered by a two-year warranty and are currently available.
In Brief: The Move to Hi-Res Audio
While many listeners may believe that high-resolution audio came along with the introduction of the Compact Disc in 1982, constraints on the disc's storage space always prevented CD audio (standardized at 44.1 kHz/16-bit) from fully and completely reproducing the original recorded sound. The advent and subsequent popularity of MP3s only made this problem more pronounced – the necessary compression of these files causes audio information to be lost, thus greatly reducing the audio quality. But with lossless audio file formats, faster Internet speeds, and storage space increasingly easy to come by (and in ever-smaller packages), the push is on to create audio equipment capable of capturing and reproducing true Hi-Res Audio, generally considered to be 96 kHz/24-bit or better. The Hi-Res Audio logo certifies that a product meets the Hi-Res Audio standards. Per these standards, headphones must have transducer frequency performance to at least 40 kHz. As a producer of these types of audiophile headphones since 1972, Audio-Technica is well-positioned to provide audio solutions that meet the demands of Hi-Res Audio media formats, allowing for the full reproduction of their extended sonic characteristics.