AUDIO TECHNICA W1000Z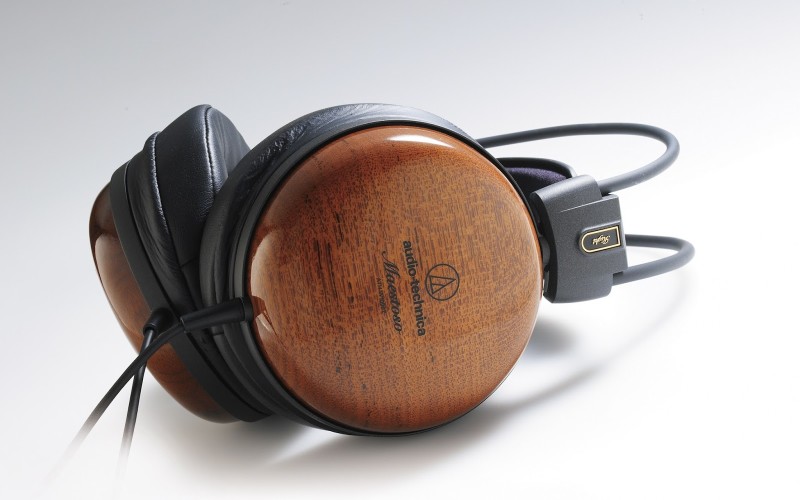 Pierwsze od 2010 roku słuchawki z elementami z drewna. Drugie imię tego modelu, kosztującego ok. 3000 zł, to Maestoso
Audio-Technica has almost two decades' experience when it comes to making wooden headphones and the ATH-W1000Z are the 12th set of over-the-ear wooden headphones in the company's history. The W1000Z is also the spiritual successor to the highly popular W1000X headphones, the What Hi-Fi award-winning, five star headphones.
Each of Audio-Technica's previous sets of wooden headphones has used a different type of wood, and the W1000Z is no different. This time, the housings are made of pure natural teak sourced directly from Myanmar. One of the world's most precious woods, teak is highly prized for its high tensile strength. In the past this made it a popular choice for boat building, and later in the construction of guitars where its ability to help create a rich, thick bass sound came to the fore.
These traits make teak the ideal material for the W1000Z's housings, where a floating mount system allows the wood's natural acoustic qualities to shine. The W1000Z's sub-name is "Maestoso" – an Italian musical term instructing the playing of music in a stately, dignified and majestic fashion.
The W1000Z stands out for reasons other than its wood construction, of course: the 3D wing support, larger ear pads and light weight make the headphones comfortable to wear for extended periods, while the 53mm drivers, with a unified yoke that adds texture to sound, give them superior audio quality and are a compelling addition to any hi-fi fan's collection.
Combined with the latest flagship AT HA5050H headphone amplifier from Audio-Technica, below, both products represent a key step in enjoying the latest high-resolution audio formats at their very best.