AUDIOFLY AF240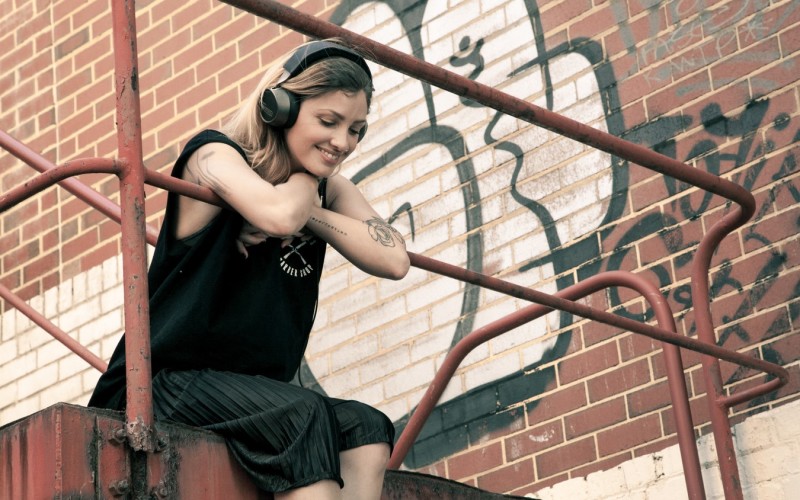 Designed with superior sound and absolute comfort, Audiofly's AF240 meets audio enthusiasts' critical standards and value-conscious music fans' budgetary needs
Audiofly, innovators of award-winning, audiophile-grade in-ear monitors and earphones, announces the availability of its AF240, the company's first over-ear headphone. Audiofly has engineered the AF240 for the passionate listener who craves rich, detailed sound. First announced at CES 2015, the AF240 boasts honest sound via its 40mm neodymium drivers, ensuring a detailed and faithful reproduction of the artists' music.
"The AF240s were designed with an honesty that reflects the sound stage we as musicians aspire to – we're excited to finally share them with everyone," said Audiofly CEO, Dave Thompson.
The AF240 is the perfect combination of function and form with its beautiful, minimal, low-profile design. The headphone is constructed with a polycarbonate body and alloy arms for a lightweight feel. It's designed with a self-adjusting headband and memory foam ear cups offering ultimate comfort, allowing users to listen for extended periods of time. The custom fit isolates up to 20dB of outside noise without compromising the sound, it tunes out unnecessary noises in planes, commuting and other noisy environments, allowing users to concentrate on the enjoyment of music.
"We at Audiofly understand just how important the fit and feel of a good headphone is, and we knew we had to ensure our over-ears never compromised comfort or performance."
The AF240 comes with an array of exclusive features that separates Audiofly from its competitors including Audiofly's proprietary Audioflex™ braided cable, which is made with a CORDURA® fabric outer sheath for outstanding durability. The cable features Audiofly's Clear-Talk™ microphone and control button that is compatible with iOS or Android devices to make hands-free calls with crisp and accurate vocals. The AF240 conveniently comes with a waxed canvas carry pouch that features a soft microfiber lining for durable protection to travel in style with their owners wherever the music take them.
The AF240 is available now at Audiofly.com in black or vintage white for $249.99.