BEYERDYNAMIC T51P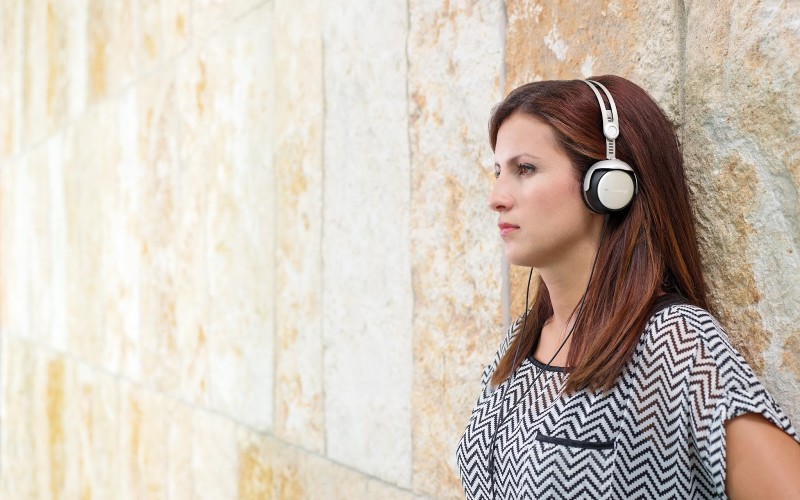 We wrześniu do sprzedaży trafią nowe słuchawki wykorzystujące eksluzywną technologię Tesli, opracowaną i stosowaną przez Beyerdynamica w drogich szczytowych modelach. T51p będzie kosztować 259 euro
Heilbronn/Germany, August 2013: The design raises high expectations: The T 51 p's look is based on the successful previous model, the T 50 p. That garnered the EISA Award-winner a great deal of praise from testers, who called it "caffeine for your ears" and "the headphones of the year". But the sound of the new on-ear headphones from beyerdynamic exceeds even the wildest expectations.
By fine-tuning virtually all areas, the audio specialists from Heilbronn, Germany, have succeeded in outdoing the dynamic, detailed voicing of the previous model. This starts with the optimised sound transducer. The T 51 p also uses beyerdynamic's exclusive Tesla technology. Named after the inventor and electrical engineer Nikola Tesla (1863 – 1943), this transducer technology is known for its high level of efficiency and exceptionally neutral sound. It is only used in the Heilbronn (Germany) company's top models and was further developed for the T 51 p. Playback performance from MP3 players and tablet PCs in particular will sound considerably enhanced.
The power and precision with which the T 51 p massages deep tones into music fans' eardrums is unparalleled among on-ear headphones. The secret: Fine-tuning on the bass reflex channel gives the sound quality more body and depth. We've also added newly developed ear cushions made of incredibly light and pliable material. They fit like a glove and close perfectly over your ears. This is especially important for on-ear designs, since even the smallest gap between the headphones and your ears can cause unwanted changes in the sound. The T 51 p offers an impressive performance wherever you are – whether at home on the sofa, or travelling in a train or on a bus.
Frequent travellers are not the only ones who will value the closed design, which shields listeners from excessive ambient noise, keeping unwanted environmental sound out and keeping the music in. The new, specially reinforced connection cable is ideal for mobile use: Its durable, high-quality sheathing can handle rough treatment and transmits fewer cable sounds to the ear cups when touched.
The fine, matte-finished aluminium surface now shimmers in a warm champagne colour – at first glance, this is all that sets it apart from the previous model. But listeners who put on the T 51 p to hear their favourite music will experience brand-new on-ear headphones. There's never been this much sound in such a compact form.
The T 51 p will make its debut at the IFA in Berlin (hall 1.2, booth 205) from September 6th to 9th, 2013. As of September it will be available at specialist retailers or directly at www.beyerdynamic.com
Features of the T 51 p
Transducer type: dynamic
Operating principle: closed
Frequency response: 10 – 23 kHz
Nominal impedance: 60 ohms
Nominal sound pressure level 114 dB (at 1 mw/500 Hz)
Power handling capacity: 100 mW
Max. sound pressure level: 134 dB
Sound coupling to the ear: supraaural
Headband pressure: 2.5 N
Cable length and type: 1.2 m / dual-sided
Connection: 1/8" (3.5 mm) mini stereo jack plug & 1/4" (6.35 mm) adaptor
Weight without cable: 174 g
Recommended retail price: 259 euros