BIAŁE SZALEŃSTWO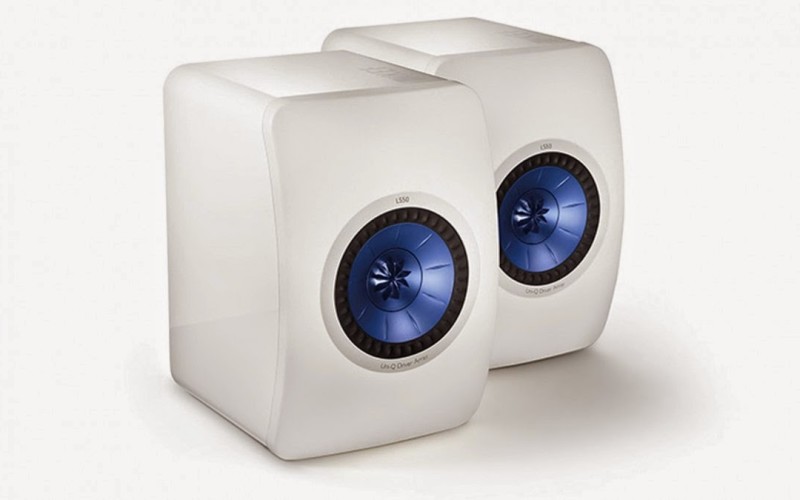 Popularne monitory KEF LS50 w błyszczącej fortepianowej bieli. Cena tego wydania - ok. 5 tys. złotych
KEF launches multi-award winning LS50 speakers in new high gloss piano white finish Critically acclaimed and hugely popular speakers now available in stylish new white edition
KEF has announced the launch of a brand new high gloss piano white edition of its famous LS50 speaker. The original LS50 first appeared in 2012, and has received numerous international awards and countless five-star reviews from the global media. Most recently, the LS50s won the coveted Readers' Award at the What Hi-Fi? Awards 2014.
The original LS50 was designed to celebrate KEF's 50th anniversary, and was conceived as a 'mini monitor' derived from the legendary LS3/5a, to bring professional studio monitor performance into the home. As a result, the LS50s have acquired a deserved reputation for their rich, multidimensional 'soundstage experience' that is out of all proportion to their size. State-of-theart technologies developed from KEF's flagship Blade speaker provide the ultimate audio experience, even in the smallest of spaces.
At the LS50's heart beats the highly acclaimed KEF Uni-Q driver, capable of mastering an exceptional range of dynamic highs and lows over a large listening area. The stylish new high gloss piano white LS50s have an attractive blue Uni-Q driver, and feature all the advanced, state-of-the-art audio technology and high-tech design that have made the LS50 one of the most critically acclaimed, multi-award winning and popular speakers of the 21st century so far.