BOWERS & WILKINS DB SERIES SUBWOOFERS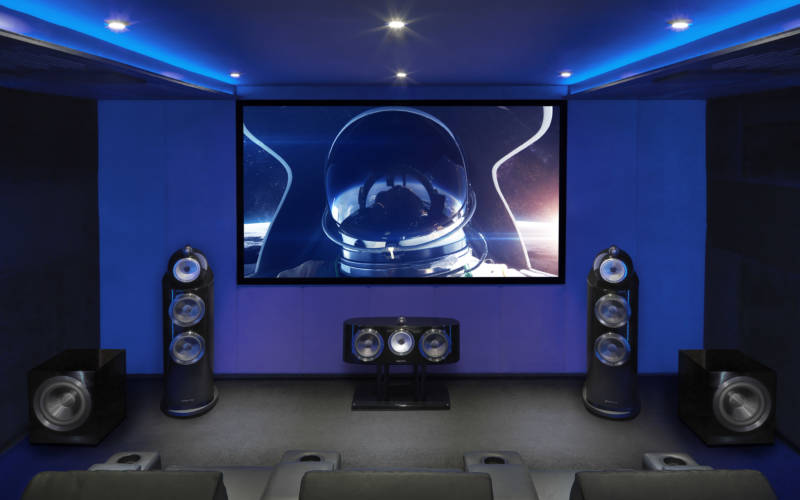 The new Bowers & Wilkins DB Series contain three subwoofers designed to deliver incredibly powerful, tight and agile bass. They are the most powerful active subwoofers Bowers & Wilkins has ever produced, and feature the Aerofoil cone bass drivers used in flagship 800 Series Diamond.
The Bowers & Wilkins DB Series is most advanced range of subwoofers yet, and the best sounding. Comprising the flagship DB1D, mid-sized DB2D and compact DB3D, the range follows in the footsteps of the ground- breaking DB-1, but incorporates new digital technology and materials advances from the award-winning 800 Series Diamond loudspeakers, including Aerofoil cones.
All three models have massive power on tap – with the DB1D featuring an impressive 2000 watts – plus dual-opposed drive units and incredibly rigid cabinets, all aspects that dramatically reduce distortion for deep, agile bass. Quite simply, the DB Series models are the best-sounding subwoofers in their class.
The DB Series subwoofers use Aerofoil cones identical to those found in the 800 Series Diamond loudspeakers. These light, ultra-stiff transducers resist bending and flexing far longer than conventional cones, delivering controlled bass with outstanding precision. The cone on the DB2D is the same as the 800 D3, while the DB1D features a massive 12-inch driver – our largest Aerofoil cone to date.
The DB1D is also the most powerful active subwoofer Bowers & Wilkins has ever made; its 2000 watt amplifier provides exceptional reserves of drive and authority. With their 1000 Watt amplifiers, the DB2D and DB3D mirror this capability in more compact forms.
All three DB Series subwoofers deploy two bass cones arranged in an opposed, balanced configuration. This technology was originally developed for the iconic PV1 subwoofer, and was also put to great use on the DB-1. Using this array greatly reduces cabinet vibration and ensures a cleaner, more precise sound. The result: fantastic, coloration-free bass.
But all this power and precision is nothing without control, and thanks to an all-new digital pre-amplifier the DB Series subwoofers' muscular sound is always delivered at optimum levels. Unique Bowers & Wilkins developed DSP such as Dynamic EQ and Room EQ ensure precision performance in every space.
The DB Series is incredibly simple to configure and use thanks to a dedicated mobile App. The App includes positioning guides, set-up and troubleshooting and can be used to provide control over both output and audio preset modes. The App is available for iOS and Android devices and no separate microphone kit required.
The new DB Series subwoofers are engineered to be flexible when it comes to connecting them to other equipment. They are obvious partners for the flagship 800 Series Diamond loudspeakers, but can easily be used with the CM Series or other loudspeakers. All three models will be available in a choice of three finishes: Gloss Black, Satin White and Rosenut.
Whether used in a cinema system, a home installation or to complement stereo loudspeakers, the new Bowers & Wilkins DB Series subwoofers are the most advanced, powerful and best-sounding subwoofers in their class.
Prices
DB1D will be available May 2017 priced $4500
DB2D will be available May 2017 priced $3500
DB3D will be available May 2017 priced $2500