BOWERS & WILKINS P5 WIRELESS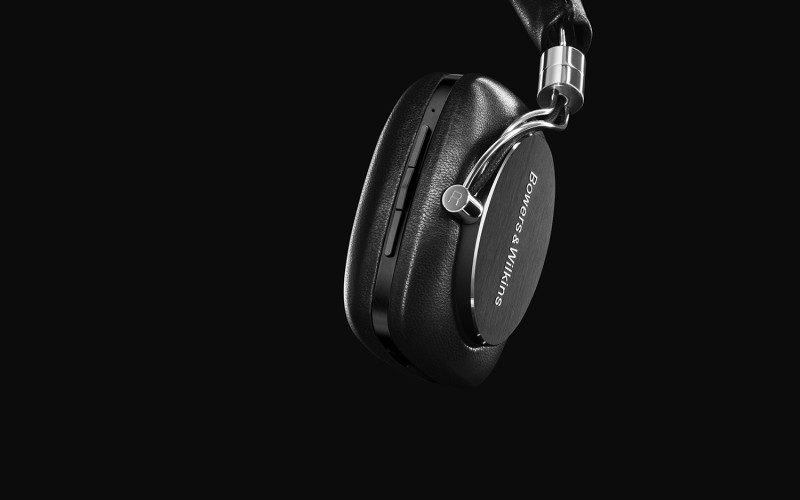 Pierwsze bezprzewodowe słuchawki B&W wykorzystujące technologię bluetooth
The new P5 Wireless – hear everything, anywhere, wirelessly
Bowers & Wilkins, the British loudspeaker company noted for bringing its knowledge and experience of acoustic excellence to the headphone category for the first time with the highly regarded P5 headphones, now announces P5 Wireless – the latest in convenience headphone listening without any compromise in audio quality.
P5 Wireless are Bowers & Wilkins first Bluetooth® headphones, and offer all the power, precision and true Hi-Fi sound of the renowned P5 Series 2 headphones – the same luxurious materials and solid build quality – but with the added advantage of high-quality wireless streaming.
Using the same Bluetooth aptX® technology that helped deliver fantastic audio for the Bowers & Wilkins T7, P5 Wireless are capable of reproducing the best possible sound that your device (whether it is a smartphone, tablet or computer) is able to deliver.
P5 Wireless are simple to connect to a compatible device, and also feature intuitive controls that allow users to not only play/pause and skip music but also answer calls without fuss. They also feature two microphones, which helps deliver great telephony audio in addition to fantastic music playback.
P5 Wireless' rechargeable battery lasts a class-leading 17 hours before a charge is required. And thanks to a supplied USB cable, charging from a computer is a breeze. If a cable is preferred to wireless listening, one is supplied in the box along with a padded carry case.
The luxurious leather and aluminium materials and discreet, timeless design will be familiar to those who know the P5 Series 2, but with P5 Wireless people who demand the freedom of wire-free listening can enjoy Bowers & Wilkins sound quality for the first time.
The new P5 Wireless is priced at $399.99 and available online immediately at
www.bowers-wilkins.com/Online-Shop/shop#Headphones
and in retail locations by July 15, 2015.