CAMBRIDGE AUDIO 2014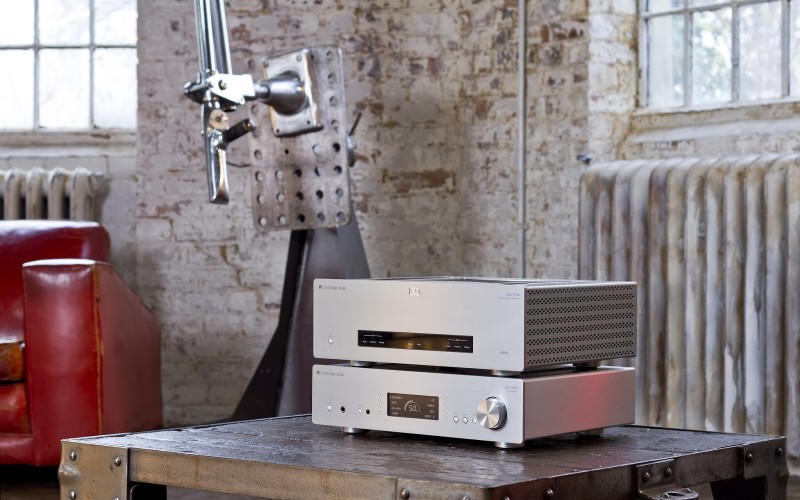 Nowa gama produktów Cambridge Audio. Jest w czym wybierać, finansowo też korzystnie
Cambridge Audio, a world-class acoustic design team with decades of Hi-Fi audio innovations, has announced its new 2014 line-up of Hi-Fi Preamplifiers, Amplifiers, and Speakers to be on display at CES.
Leading the charge is the flagship Azur 851 series consisting of the Azur 851E Preamplifier, Azur 851W Power Amplifier, and Azur 851D Digital to Analogue Converter which join the EISA award- winning 851A Integrated Class XD Amplifier and 851C Upsampling DAC, CD Player & Preamplifier. The trio of new audiophile components expand the series to allow for higher-end amplification options and even better digital file handling. Cambridge Audio's Azur 851 Series is now a fully rounded set of hi-fi separates to fit a huge range of applications – when combined, deliver absolutely jaw-dropping audio quality at a stunning price.
The Azur 851E Preamplifier & 851W Power Amplifier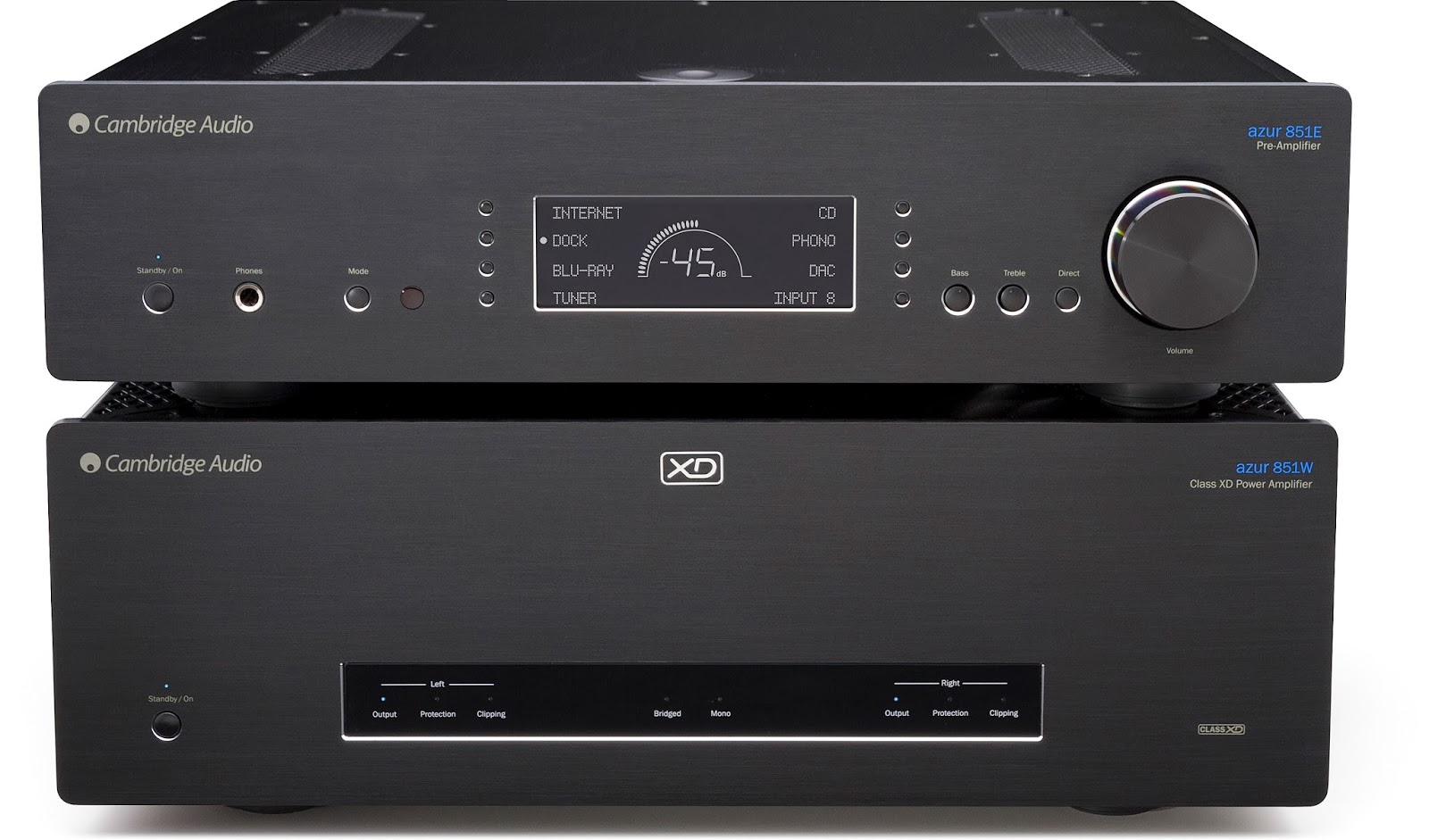 For serious high-end hi-fi, this separate preamplifier and power amplifier team up to offer stunning audio quality with serious power and versatility. Both amps are designed to work brilliantly with each other – with neat touches such as an auto-standby mode in the 851W that detects an incoming signal from the 851E, a flexible and configurable trigger, IR outputs and control bus, as well as Balanced XLR outputs on the 851E to make it easy to connect to modern power amps such as the 851W.
Specifically, the 851E is a true analogue preamp that delivers an incredibly pure signal with harmonic distortion and noise so low that they're almost impossible to measure. The 851E also improves over its predecessor, the highly rated 840E, with a more versatile and high-end-friendly range of inputs including three balanced XLR inputs, ideal for modern high-end sources, and an innovative, truly linear volume control circuit.
The 851W Power Amplifier is Cambridge Audio's best sounding amp yet. Its superb performance is due to the most refined version of Cambridge Audio's proprietary, patent-pending Class XD (crossover displacement) system, plus high-end components such as two toroidal transformers and Terrapin impedance buffering modules to deliver serious levels of power with absolute precision.
Azur 851D Digital-Analog Converter

Cambridge Audio's best DAC ever – this extends the brilliant digital audio handling and upsampling technology of the existing 851C by enhancing key components to make the best even better with improved dimensionality. A comprehensive range of digital inputs means the 851D is ready for the highest-quality digital audio files from a wide array of potential sources including computers, smartphones, set-up boxes, media streamers, etc. The result makes digital audio sound truly enjoyable.
Azur 651W Power Amplifier

The Azur 651W is a two-channel power amplifier, designed specifically to be partnered with a high quality digital pre-amplifier such as the Cambridge Audio Stream Magic 6. By separating out power amplifier functionality, Cambridge Audio engineers gave this amplifier the time and dedication it needs to deliver ultimate performance. Similar to the Azur 851W, the 651W employs Toroidal transformers instead of El transformers used by most other manufacturers which results in high quality power output with a consistent signal, no transformer noise, sensational bass and perfect power with extremely low distortion.
By featuring both fully balanced XLR and unbalanced RCA analogue audio inputs, the 651W is designed to work in perfect synergy with a dedicated Cambridge Audio pre-amplifier providing a truly astonishing digital music system.
Minx XL Satellite Speakers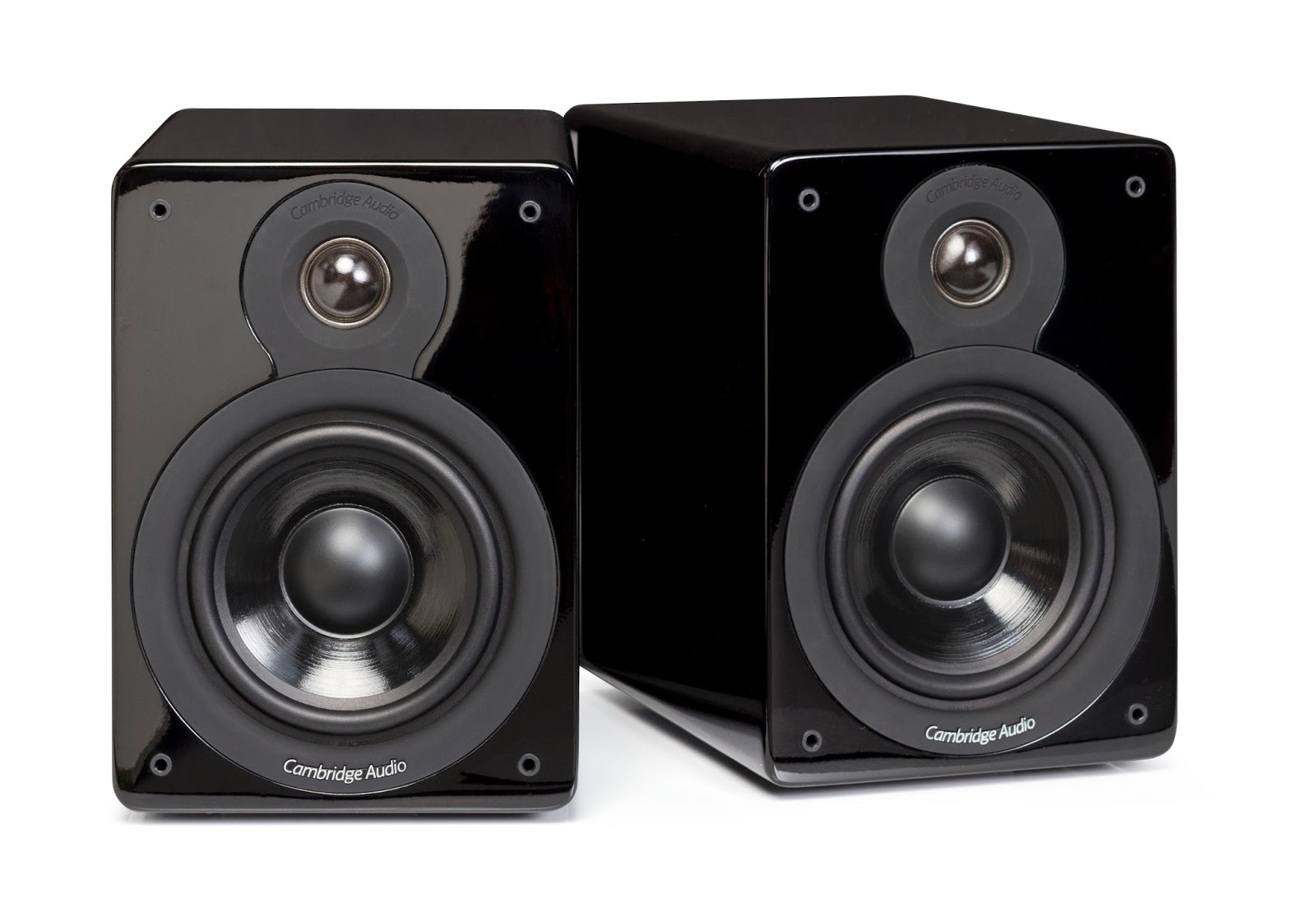 The Minx XL offers immense hi-fi performance at an affordable price in a surprisingly small package, making these compact speakers ideal where space is an issue. Following Cambridge Audio's "Sound First" principles, the XL is designed from the ground up utilizing a silk dome tweeter to combine a soft, smooth sound with high levels of detail so no matter what you're streaming, you'll be sure to hear every single detail from all your favorite music.
Minx C46 Ceiling Speakers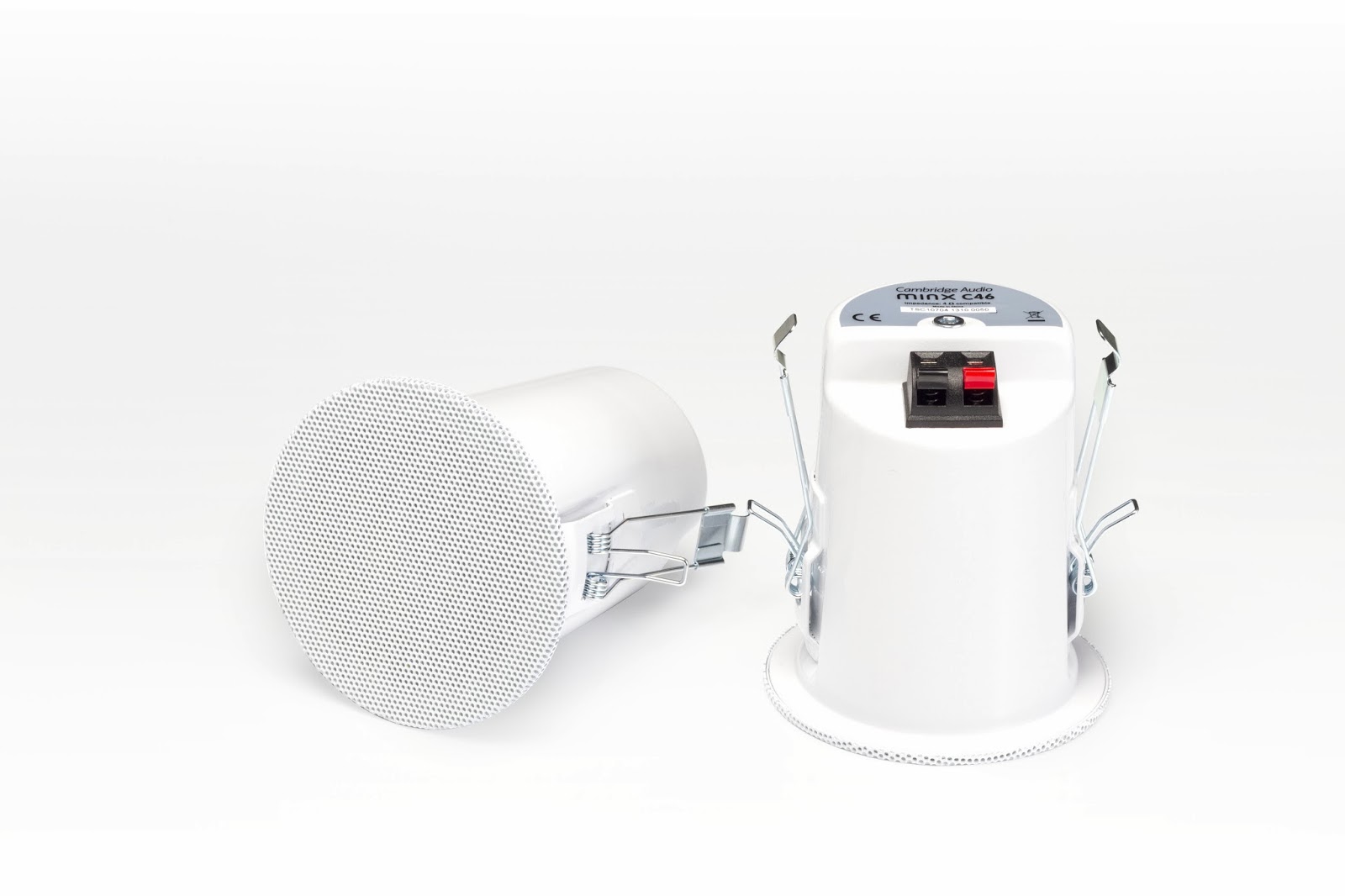 Never before have you heard such accuracy, detail and realism from a 80mm diameter (installed) speaker with a beautiful, wide dispersion. The Minx C46 speakers can be concealed anywhere and completely rewrite the rulebook of what's possible from miniature speakers with BMR (Balanced Mode Radiator) technology. BMR drivers incorporate "bending wave" principles which bestows Minx C46 with a much wider frequency response than comparable style speakers for much deeper and more powerful bass frequencies plus incredibly spacious sound. This new speaker design performs superbly and covers an exceptionally large sound footprint meaning you no longer have to find the optimal "sweet spot."
Model Price Availability
651W $1,099 Spring
851D $1,649 Jan
851E $1,999 Jan
851W $2,799 Jan
Minx C46 $129 Jan
Minx XL $350 Spring