CAR SZOS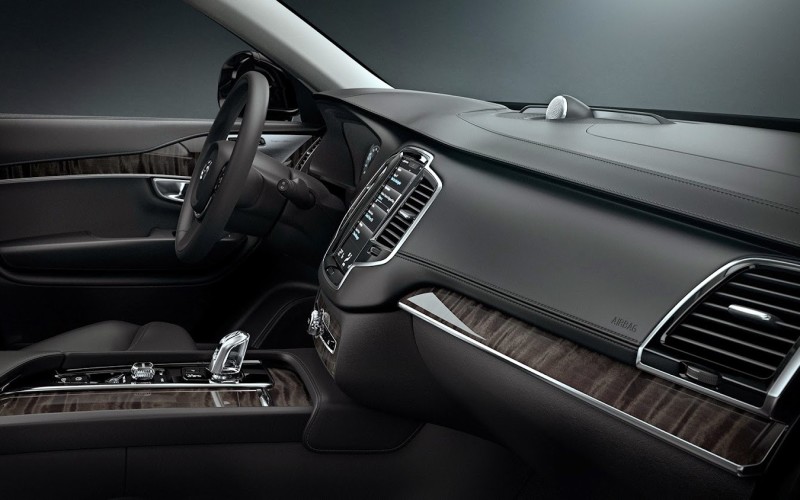 Pełna galeria zdjęć przedstawiających system B&W instalowany w nowym Volvo XC90
All-new Volvo XC90 delivers top-class Bowers & Wilkins audio system
Bowers & Wilkins teams up with Volvo Car Group for the all-new Volvo XC90 audio system
The first ever Bowers & Wilkins audio system built into a luxury SUV. The innovative Volvo XC90 is also the world's first in-car system to use Bowers & Wilkins tweeter-on-top technology. The result is one of the biggest sounds of 2015.
The most exciting and innovative car launch in recent times is set to feature the most innovative, sonically refined in-car audio system in the world. The all-new Volvo XC90, a radical reinvention of the luxury SUV, features a most luxurious and innovative interior. A key element of that luxurious interior is a new Bowers & Wilkins audio system, uniquely tuned to the car's interior audio signature. And, for the first time ever for an in-car system, it features Bowers & Wilkins innovative tweeter-on-top technology. Physically separating a tweeter from the confines of a speaker cabinet delivers clearer, purer treble, particularly vital for vocals. In the Volvo XC90, the dashboard-mounted centre tweeter ensures absolute voice clarity. The tweeters use technology derived from Bowers & Wilkins iconic Nautilus™ speakers – spiralling diffusion channels on the rear of the speakers soak up reflected sound, reducing resonance. "With tweeter-on-top technology, more of the signal reaches the listener directly from the tweeter. So the XC90 system sounds incredibly tangible and lifelike," said Stuart Nevill, Bowers & Wilkins Head of Engineering.
Of course, sound is about far more than just the high notes. The speakers include Bowers & Wilkins signature yellow Kevlar® 100mm midrange drivers, visible but protected by a grille designed for optimum acoustic openness. The Volvo XC90 features a total of 19 speakers driven by a highly efficient Class D amplifier for a total of 1,400 Watts power. Each speaker is precisely placed and tuned to match the interior acoustics of the car.
The result of this innovative audio engineering: a highly luxurious car interior with a top-class audio system.
Bowers & Wilkins Audio System for Volvo XC90 specification 19 loudspeakers: – 4 x 25mm Nautilus tweeters (front & rear doors) – 2 x 100mm Kevlar cone midranges (front doors) – 2 x 80mm Kevlar cone midranges (rear doors) – 4 x 170mm long throw woofers (front & rear doors) – 1 x two-way 100mm midrange/ 25mm tweeter units (dashboard) – 2 x two-way 80mm midrange/ 25mm tweeter units (rear roof panel) Also: – 12-channel Class D amplifier – Quantum Logic® DSP with signal extraction, reverb extraction and spatial filtering – 7.1 playback from mono, stereo and/or multichannel input