CARY AUDIO SLI-100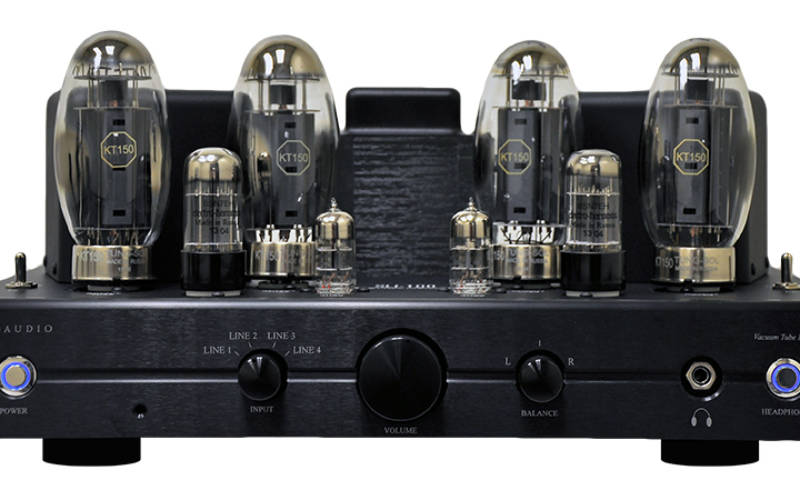 INTRODUCING THE SLI-100 VACUUM TUBE INTEGRATED AMPLIFIER
It is no small feat to develop a product that transcends generations and becomes so ingrained in our society that it immediately conjures images of superior performance and jaw-dropping visions of beauty.
Looking at a 1963 Porsche 911 next to a 2018 911 GTS, one can still see the striking lineage and heritage which this timeless design has worked its way into the collective memory and consciousness of the Porsche enthusiast, if not all car enthusiasts. No other car demonstrates this better than the Porsche 911 from its lateral lines, fastback slope, peering headlights, side window shape, and its iconic hood, it represents some of the fundamental features to its design. Since 1963, this classic has undergone a continual evolution enhancing upon its core in both style and performance. There is no mistaking a 911 whether it's an original 1963, 1967, 1973, 1975, 1992, 2004, 2011, or 2018.
For 20 years, the Cary Audio SLI-80 has been the venerable "go to" for vacuum tube integrated amplifiers. It's a classic, a legend, a giant, and has reigned supreme all these years due to its performance to price ratio right up through today. Like the Porsche 911, the SLI-80 has had many variants over the years, some enhancements under the hood, some in style, but all improving upon its core design and performance.
Today, we are excited to announce a new era while paying homage to the past in keeping the "SLI" moniker with the brand new SLI-100. Putting the SLI-80 and the SLI-100 side by side, one can still notice the roots of which the SLI-100 has come to bare. From the off-set output transformers and purest but updated front panel controls, the SLI-100 looks hauntingly familiar while setting a new standard for vacuum tube integrated amplifiers.
The SLI-100 is a dual mono design and utilizes the KT150 tube in its circuit delivering 100 watts of push-pull ultra-linear power. The SLI-100 has (4) line inputs and a headphone jack. With regards to the headphone circuit, it is not the circuit you get with many other products. The headphone jack in the SLI-100 is fed a pure musical signal directly from the amplifier's output transformers utilizing the full sound quality of the SLI-100 tube circuitry. The SLI-100 comes standard with a removable cage cover.
The SLI-100 has a list price of $5,995 and is now shipping.