CHART ILUZORYCZNY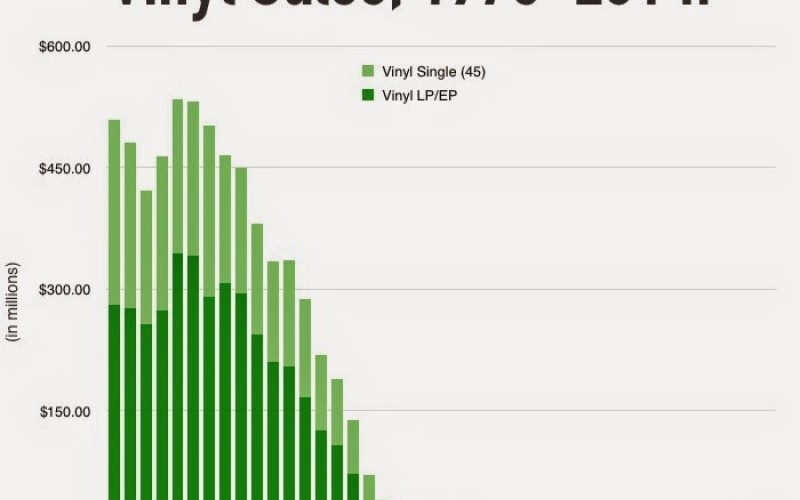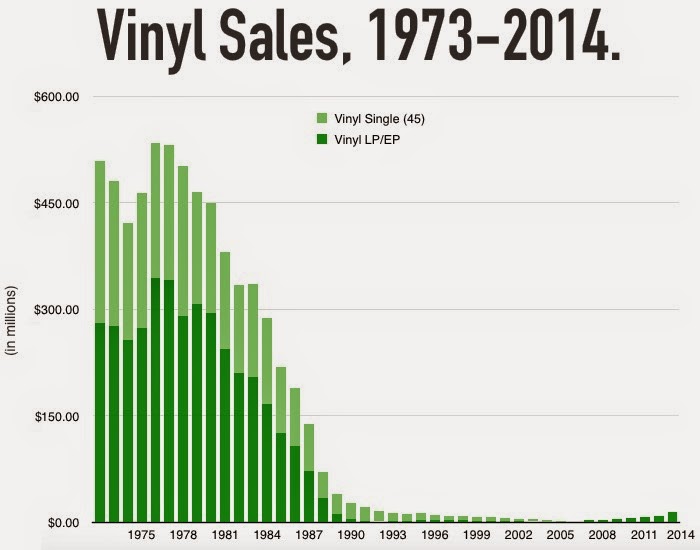 źródło: Recording Industry Association of America (RIAA). All figures in millions, US-based, and inflation-adjusted
Cała prawda o renesansie winyli…
Jeśli spojrzeć na obecną popularność winyli w perspektywie historycznej, okaże się, że cała sprawa ma wymiar hobbystyczny, a wielka koniunktura, o której wszyscy trąbią na lewo i prawo, głównie magazyny o proweniencji hipsterskiej, jest wielką iluzją. Ot, jeszcze jeden sentymentalny trend bez znaczenia i bez przyszłości.