CHISTO DAS KLANG USB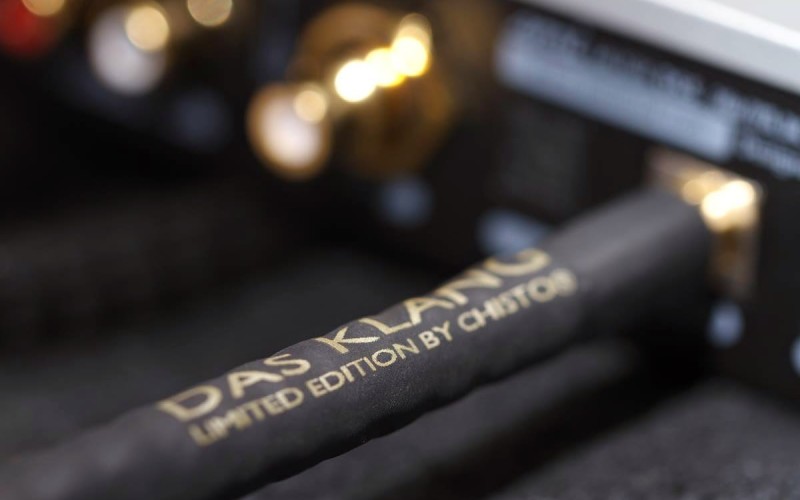 Jaka historia kryje się za ukraińskimi kablami, które kosztują 1799 euro? Historia dwuznaczności
Drama. Chisto Das Klang USB. Pure Drama.
Chisto made it. First USB cable based on "Vintage DNA inside" technology.
We never wanted to do it as we are pure analog guys. Our Austrian dealer Walter Kircher who is diehard Das Klang addict asked several times. We used to say no. It was for us a heresy of mixing XO cognac with Cola, a heresy of adding ice cubes to 25 years old single malt whiskey. It was Leoncavallo's Pagliacci drama of old husband and young wife. We resisted also as soon as have a very limited and treasured stock of vintage materials.
But one day after a morning meditation Yuri Zamazeev, Chisto CEO, ceased to be an analog racist and agreed to do it for Walter. We checked USB specification and realized it was made to make cable really cheap for computer applications. No way for high performance audio. We checked other audio vendors and wondered what esoteric and ridiculous approaches they used. Our approach was simple – no swag as soon a nobody will see the cable in your setup, best vintage aged materials of 60s and military signal approach.
After first introduction at Klangbilder Show 2014 in beautiful Vienna this cable easily outperformed nearest competitors. Instant fluid and organic sound, rich texture. Why? Maybe because USB cables is the weakest point in computer audio.
Only 99 made. #01 is secured for our mentor Mark Levinson. Do not ask for this serial number.
Available only at selected dealers at 1799 Euro (1,5 m version).
Więcej – www.chisto.me