CHORD C-LINE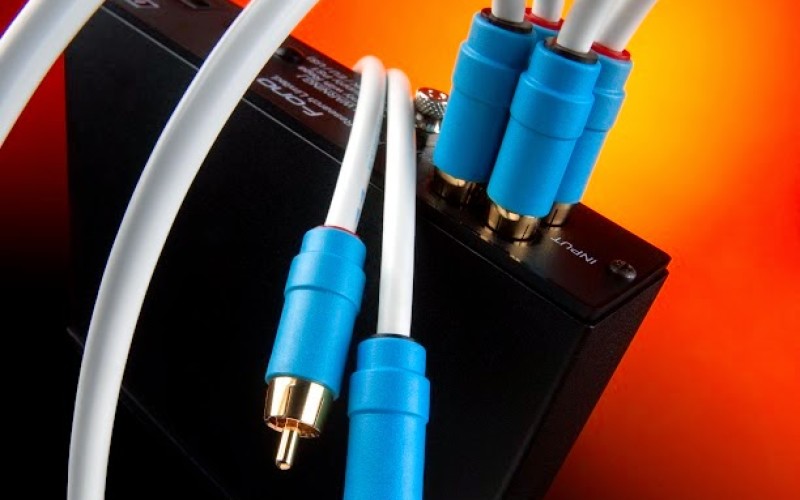 Budżetowe interkonekty z technologią ARAY stosowaną w hi-endowym modelu Sarum za 10 tys. złotych. Za odcinek 0,5 m producent winszuje sobie niecałe 200 zł. Szczegóły w informacji poniżej
THE CHORD COMPANY REVOLUTIONISES THE ENTRY-LEVEL INTERCONNECT: NEW C-LINE
USES ARAY TECHNIQUES FOR UNDER £50!
The Chord Company, the UK's biggest specialist A/V cable manufacturer, has launched a ground-breaking new entry-level interconnect featuring ARAY techniques at an incredibly low price point (£45) The Chord Company has launched a game-changing new entry-level interconnect cable that introduces the company's proprietary ARAY techniques at a very affordable price. The new C-line is the most technically advanced cable at its price point and beyond.
The Chord Company's Tuned ARAY technology was originally developed for the flagship Sarum cable range, but Tuned ARAY's reputation for producing new levels of transparency, detail, coherence and musical involvement, soon meant the technology was introduced across a wider cable range, most recently digital and streaming products. The new C-line analogue RCA cable has become the most affordable interconnect to use elements of the ARAY construction technique in The Chord Company's line-up.
The UK's biggest specialist A/V cable manufacturer has been able to implement these ARAY techniques into an entry-level cable for the first time, thanks to a solid partnership with a trusted manufacturer that Chord has been working with on C-line for more than a year.
To gain the level of performance that ARAY techniques produce at such an affordable price point, the C-line has become the first analogue interconnect that The Chord Company has had built to its specification; all other analogue interconnects in The Chord Company's range are hand-built by Chord technicians at its Wiltshire facility.
The close cooperation between companies means that C-line cables are produced to the same exacting standards that The Chord Company has become famous for. Like all Chord Company interconnects, every C-line will be carefully hand-tested and packaged in Wiltshire.
The C-line features pseudo-balanced oxygen-free copper conductors with fully floating high- performance shielding and is optimised for maximum performance with CD players, DACs, phono- stages and streamers; it is also the perfect choice for use with home-theatre systems. In addition to being constructed using ARAY techniques, C-line also benefits from unique direct gold-plating technology, plus ultra-reliable over-moulded strain-relief for the cable's plug terminations.
C-line specifications
Pseudo-balanced oxygen-free copper conductors
ARAY construction techniques
Unique direct gold-plating technology
Fully floating high-performance shielding
Ultra-reliable over-moulded strain relief
Available in RCA to RCA in 1.0 and 0.5 metre lengths
Price and availability
C-line is available now priced at £45 for the 1.0m and £35 for the 0.5m version