CHORD SHAWLINE POWER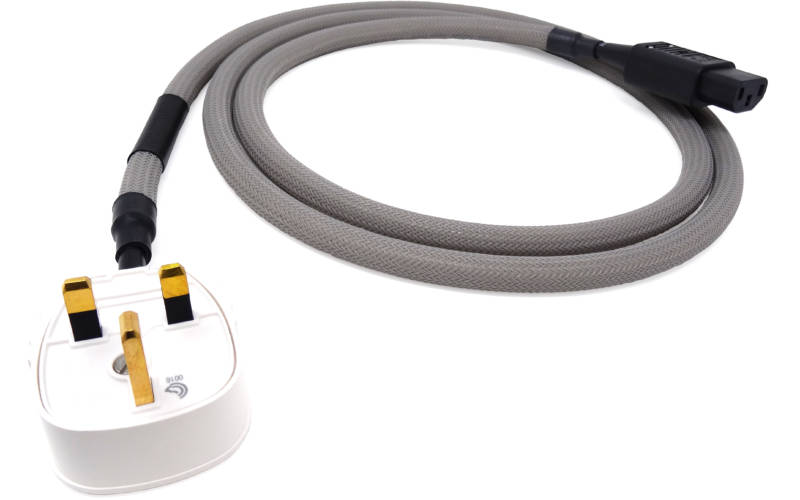 The Chord Company has expanded its award-winning ARAY-technology Shawline range with the introduction of a high-quality power cable to complement its signal-carrying cables: Shawline Power cable (1m: £200).
The Chord Company's new Shawline Power cable is a high-quality (lifetime-warranty*) mains product that perfectly complements the Shawline range's digital and analogue signal-carrying cables, whilst drawing on the company's 30+ years' experience in producing high-quality A/V cables. Featuring an advanced design, Shawline Power has evolved from its predecessor, the Power Chord, and now features a number of significant design and construction improvements.
The upgrades have been introduced to improve the overall resolving power and dynamics of connected A/V components, and have simultaneously introduced a worthwhile update of a time-proven Chord Company favourite. Chord's legendary build standards mean the same principles, methodology and know-how applied to the signal-carrying cables are also implemented in the power products.
The new cable benefits from design cues and construction techniques developed for the company's flagship power cables, whilst retaining real-world affordability. Shawline Power features a greatly improved conductor which benefits from a noticeably thicker stranded core. It uses 3 x 14 AWG high-purity multi-strand copper conductors in a parallel layout, with a dual-layer floating shield. The unique shielding system means it can also improve picture quality when used with projectors and screens.
Its dual-layer high-frequency-effective braid and foil combination outer shielding system gives the cable additional protection from the RF interference generated by many of today's household devices. Shawline Power also benefits from internal and external PVC insulation with a high mechanical damping factor. The cable is beautifully finished with a high-density vibration-damping outer jacket.
The UK-designed Shawline Power cable offers a significant performance upgrade over its predecessor and takes the number of cable solutions in the Shawline portfolio to nine. The cable is available fitted with high-quality 10- or 16-amp IEC plugs, precision-engineered by a specialist company to The Chord Company's specification. Euro/Schuko, Australian and USA mains plugs are available to order. Standard lengths include 1m, 1.5m and 2m. Custom lengths and terminations are also available.
*Shawline Power is offered with a (non-transferable) lifetime warranty which includes defective materials and workmanship but excludes normal wear and tear, failure to follow instructions and/or any unauthorised repairs or modifications.
Price and availability
Shawline Power is available now: 1m £200; 1.5m £250; 2m £300.