DOLBY ATMOS: PIERWSZY BLU-RAY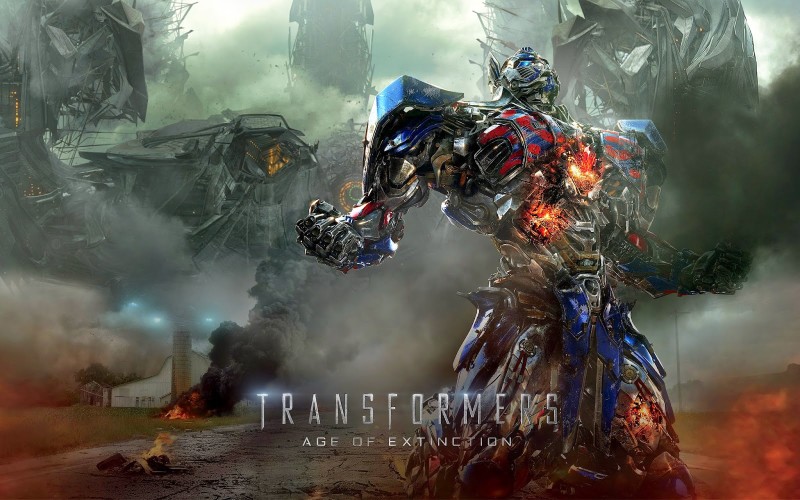 Dolby, Paramount i Warner zapowiadają jesienny wysyp filmów kodowanych w nowym standardzie Dolby Atmos W USA będą one dostępne dla amatorów kina domowego zarówno na płytach Blu-ray, jak też poprzez serwis streamingowy VUDU. Pierwszym tytułem w nowej technologii będzie "Transformers: Age of Extinction". Szczegóły w informacji poniżej
Dolby Laboratories announced that Paramount Pictures and Warner Bros. movies featuring Dolby Atmos® soundtracks will soon be available for home theater enthusiasts with Dolby Atmos enabled AV receivers and speakers. Dolby Atmos movies will be available this fall on Blu-ray Disc™ and through leading content service provider VUDU, the first streaming service to announce support for Dolby Atmos films.
"Dolby Atmos, the most significant audio advancement in home theater in the last 20 years, brings consumers deeper into the story by delivering an experience that moves sound in every dimension throughout the room with amazing clarity and true-to-life detail," said Doug Darrow, Senior Vice President, Dolby Laboratories. "Pioneered and perfected in the cinema, Dolby Atmos has generated tremendous excitement from the home theater industry and enthusiasts alike. We have teamed up with an amazing group of industry leaders to give consumers around the world the very best entertainment experience when they choose to watch a Dolby Atmos movie in their home."
On September 30, 2014, Paramount Pictures will release the first Blu-ray Disc to feature a Dolby Atmos soundtrack with the #1 movie of the year worldwide, Transformers: Age of Extinction. Both the Blu-ray Combo Pack and the Blu-ray 3D Combo Pack will offer a Dolby Atmos soundtrack encoded in Dolby TrueHD. Paramount Pictures will look to support additional Dolby Atmos home theater titles via online streaming and Blu-ray Disc later this year. Dolby Atmos soundtracks are fully backward compatible, meaning they'll play on traditional home entertainment playback systems.
"If you've experienced Transformers: Age of Extinction in Dolby Atmos in the cinema, you understand the power of sound to transport you right into the middle of the action," said Edward Hoxsie, Senior Vice President, Worldwide Product Production & Fulfillment, Paramount Pictures. "Soon, home theater enthusiasts will be able to experience Dolby Atmos movies the way they were meant to be heard, right in their living rooms."
Warner Bros. will also be among the first studios to support Dolby Atmos via online streaming and Blu-ray Disc offerings. "By leveraging new technologies like Dolby Atmos, we can deliver a more enriching and realistic experience that taps into the power and location of the audio, to draw fans deeper into the story unfolding on the screen," said Jim Wuthrich, President Of The Americas, Warner Bros. Home Entertainment.
Consumers who want to experience Dolby Atmos home theater products will be able to visit a variety of retailers for demonstrations. Magnolia Home Theater and Design Centers plan to feature Dolby Atmos demonstrations in select locations starting in October.
"With Dolby Atmos, hearing is believing," said Michael Crane, Senior Director of Merchandising for Magnolia Home Theater and Design Centers. "You have to experience it to understand how captivating it is. We're looking forward to demonstrating the technology in hundreds of our Magnolia locations within Best Buy."
Also starting this fall, additional national and regional retailers including hhgregg, Future Shop, and Best Buy Canada will feature Dolby Atmos demonstrations in select locations, in addition to independent retailers such as Crutchfield and Bjorn's. Beyond North America, consumers will be able to experience Dolby Atmos at leading home theater retailers such as Sevenoaks Sound & Vision (UK), AVAC Corporation (Japan), and BIC CAMERA INC. (Japan). More retail locations are expected globally as additional products are introduced into the market throughout the year.
Manufacturers who have announced Dolby Atmos AV receivers or pre-processors include Denon, Integra, Marantz, Onkyo, Pioneer, Steinway Lyngdorf, Trinnov Audio, and Yamaha. Manufacturers developing Dolby Atmos enabled speakers and add-on modules include Atlantic Technology, Definitive Technology, KEF, Onkyo, Pioneer USA, Teufel, and Triad Speakers. Onkyo also announced a Dolby Atmos equipped home theater in a box (HTIB) system. Silicon providers Analog Devices, Inc., Cirrus Logic, and Texas Instruments have developed chips to support Dolby Atmos home theater AV receivers and processors. Additional manufacturers who have committed to delivering future Dolby Atmos products include Datasat Digital Entertainment, Emotiva Audio Corp, Outlaw Audio, Storm Audio, and NHT