ELAC DEBUT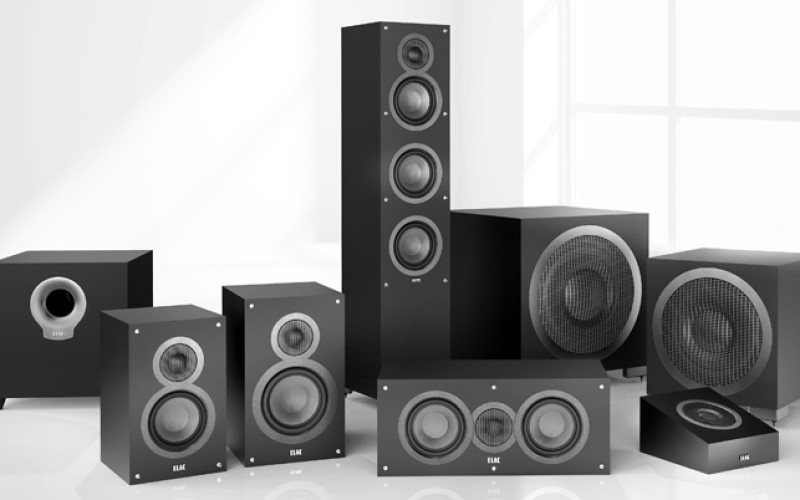 Niemiecka firma wprowadza na rynek serię budżetowych kolumn w cenie od 180 do 700 dolarów zaprojektowaną przez słynnego inżyniera Andrew Jonesa
Internationally known speaker designer Andrew Jones joins ELAC to create the ELAC DebutTM speaker series.
"ELAC is pleased to bring Andrew Jones on board, as the company expands into global market with products that establish benchmarks for performance and quality at every price point and in every category of the customer audio market", says Gunter Kürten, managing director of the 89-year old company.
Designed in Cypress California, ELAC's DebutTM series redefines affordable speakers with eight models, including two bookshelf, floorstanding, center-channel and Dolby Atmos©–enabled speakers, complemented by three subwoofers.
"My design objective was to achieve the most accurate sound possible in speakers that deliver performance far exceeding their cost", says Jones. "I've employed materials and design specifications not found in speakers in this price range. From cone materials to driver geometry to subwoofer amplification, we built serious value into the Debut series", Jones said.
Industry veteran Andrew Jones' 35-year career includes a portfolio of award winning loudspeakers. Jones previous positions include Chief Speaker Engineer at Pioneer Electronics, Technical Audio Devices (TAD), KEF and Infinity.
About ELAC
ELAC Electroacustic GmbH is based in Kiel, Germany, where it designs and manufactures loudspeakers of the highest quality. For over 25 years, innovations such as the omni-directional 4Pi tweeter technology or the AS-XR woofer have marked ELAC out as exemplifying Finest German Engineering in the field of loudspeaker design. Each year, ELAC delivers some 50,000 loudspeakers to all corners of the globe. The company employs 50 people and is characterized by a high degree of vertical integration. To find out more about ELAC, please visit www.elac.com