ERZETICH MANIA & PHOBOS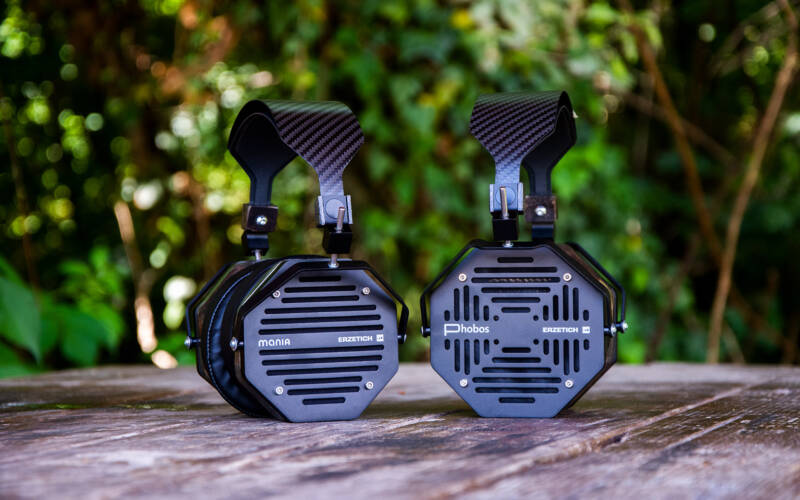 Erzetich Strikes the Right Note With Updates to Its Mania and Phobos Headphones
A leading manufacturer of boutique, handcrafted personal audio products, Erzetich, has announced some exciting new updates to its popular Mania and Phobos headphones – which will be music to the ears of the brand's fans.
Quality speaks loud and clear
In the modern world, a quality pair of headphones is considered an essential part of our lifestyle, and a lot of people spend a considerable amount of time looking for the perfect set. In an age where we have more choice than ever when it comes to streaming and on-demand music, customers expect stylish and high-quality headphones which enhance their experience.
Ear and now
With their distinctive octagonal design and superior festival sound, the Mania and Phobos headphones quickly achieved a cult following and, the new updates are sure to be a crowd-pleaser. Fans of the brand include legendary musicians, Nile Rodgers, Bill Gould of Faith No More and Imogen Heap. Founder, Blaž Erzetič says, "Due to the popularity of the Mania and Phobos headphones, we decided to build on the qualities that make our headphones stand out – superior sound quality, innovative design and a comfortable fit. We've therefore tuned them to an even more controlled and clear sound, added new height settings, switched to a carbon fiber headband and, our cups are now created from linden wood and CNC machined aluminum rather than wood and stainless steel. Our headphones are also now a bit lighter – our customers spoke and we listened…and delivered".
About Erzetich
Founded in 2012 by Blaž Erzetič, who has used his expertise in design, electronics, and acoustics to manufacture headphones and equipment which allows music to be heard the way it should be.
The newly updated products will be available to buy from Autumn 2021.
For more information about Erzetich, visit: http://www.erzetich-audio.com/