ESS SABRE 9601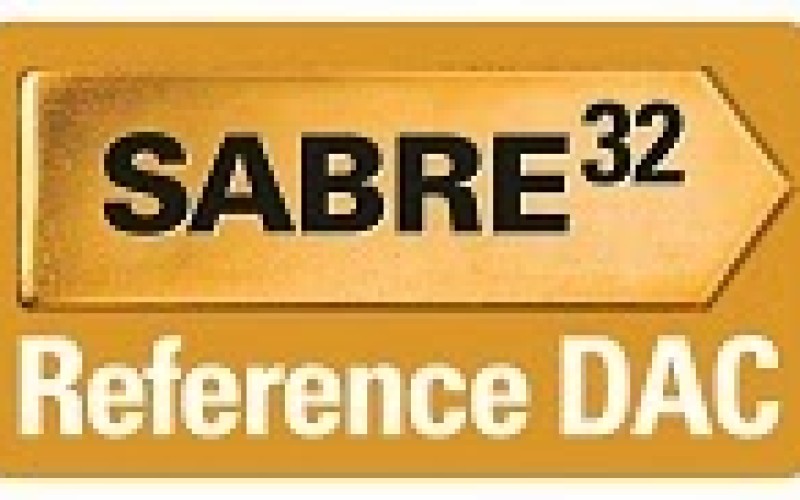 Amerykanie zapowiadają nowy wzmacniacz słuchawkowy do zastosowań mobilnych. W połączeniu z 32-bitowymi konwerterami z nowej serii Sabre 2M mają gwarantować nieznany do tej pory poziom reprodukcji dźwięku w przenośnych urządzeniach. Szczegóły - w informacji poniżej
ESS Technology, a leading provider of high performance audio/video solutions, today announces the SABRE9601 Headphone Amplifier as the newest addition to its high performance audio converter product line.
The SABRE9601 Headphone Amplifier delivers an unprecedented performance level of 122dB DNR and -117dB THD+N, making it the perfect companion for the critically-acclaimed SABRE-2M series of 32-bit DACs widely employed in audiophile-grade mobile devices such as smartphones, tablets, laptops and digital music players.
Using an internal charge pump, the SABRE9601 Headphone Amplifier operates from a single +3.3V supply to produce ground-referenced outputs, eliminating pops and clicks as well as the need for large DC blocking capacitors.
Robert Wong, vice-president of marketing and worldwide sales for ESS Technology, said, "Through the use of ESS innovative breakthrough technologies, the SABRE9601 Headphone Amplifier has overcome a major bottleneck in the audio signal path to deliver the ultimate headphone performance in mobile devices. For the first time, audio enthusiasts can enjoy SABRESOUND all the way to their headphone of choice."
The SABRE9601 Headphone Amplifier will be sampling in March 2014 in 20-QFN package. For further information about samples, evaluation boards or product datasheets, please contact your local ESS Sales Representative.
The SABRE9601 Headphone Amplifier will be demonstrated on February 24 – 27, 2014 at the Mobile World Congress in Barcelona at Hall 2 – Room 2D10MR. Appointments may be scheduled by calling 1-415-994-0436.
About ESS Technology, Inc.
ESS Technology, Inc. designs and markets high-performance audio and video products for the consumer market.
ESS's SABRE32 audio DAC series is the world's highest performance 32-bit audio D/A converter solution, built upon the original SABRE audio DAC series first introduced in 2008. The SABRE32 and SABRE audio DACs have been designed into the world's most prestigious consumer, audiophile, mobile and professional equipment including Blu-ray players, mobile phones, CD/SACD players, A/V preamps and digital audio workstations.
ESS's products include the SABRE&SABRE32 series of Hyperstream™ audio DACs and ADCs, the Crescendo series of Sound Bar SoCs, Phoenix-III series of HD-Enhanced DVD Home Theater SoCs, 1080p Video Up-converter, and the DMPX Media Processor.
ESS is headquartered in Fremont, California, and has R&D, sales, and technical support offices worldwide. ESS Technology's web site address is: http://www.esstech.com.