FERN & ROBY "THE TURNTABLE"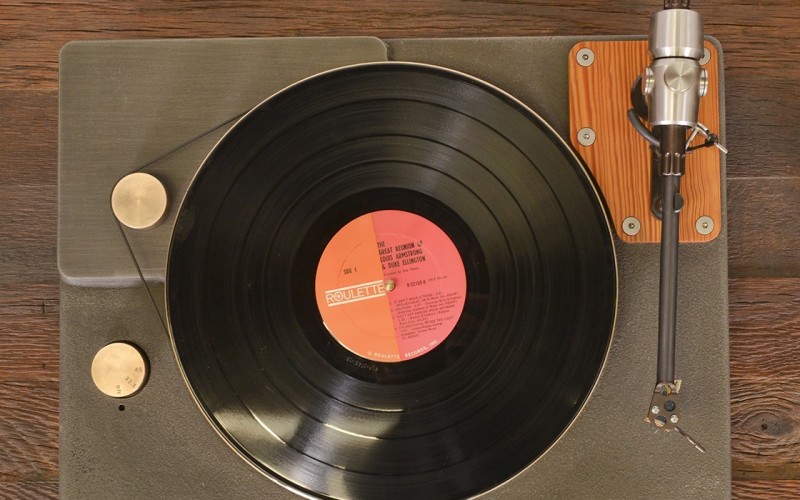 A skądże to, jakże to, czemu tak gra? A co to to, co to to, kto to tak pcha? Że pędzi, że wali, że bucha, buch-buch?
Cytat z "Lokomotywy" Juliana Tuwima jest najbardziej na miejscu, albowiem gramofon firmy "Fern & Roby" należy do tej samej klasy wagowej, co parowozy. Maszyna waży ponad 50 kg i została osadzona na ważącej blisko 35-kilogramowym żeliwnej podstawie, w której mieści się mechanizm napędzający 15-kilogramowy talerz odlany z brązu. Producent standardowo wyposaża swój aparat w ramię Rega 303, jednak na życzenie montuje modele wybrane przez klientów. To samo dotyczy drewnianego panelu. Cena za gramofon, jeden z najpiękniejszych, które ostatnio pojawiły się na rynku, wynosi 6,5 tys. dolarów, co należy uznać za wyjątkową okazję. Szczegóły – tutaj.