Fluance SXBP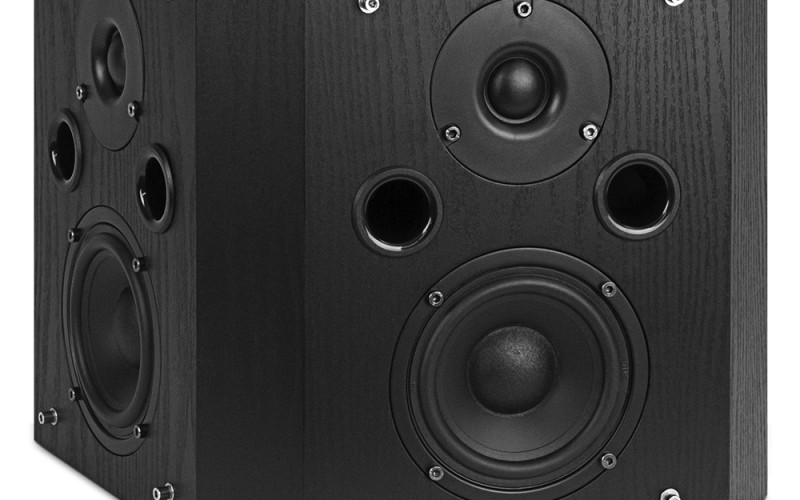 Fluance's New SXBP Bipolar Surround Sound Speakers Provide Cinematic Quality Audio to Home Theater Systems
Fluance, engineers of Serious Performance, audiophile-grade home theater systems and speakers, announces its SXBP High Definition Bipolar Surround Sound Speakers, now available for $149.99 at Fluance.com. Expanding Fluance's repertoire of affordable, cinematic-quality home theater systems, the SXBP replicates the movie theater experience with its immersive surround sound.
The SXBP's unique bipolar speaker configuration creates a widely dispersed three dimensional soundstage for optimum surround imaging. This is achieved with two sets of drivers on opposing sides of the cabinet, which result in widespread surround sound throughout an entire room. Creating an ideal combination of direct and indirect sound and a unique surround ambiance, the SXBP eliminates dead spots, allowing everyone to enjoy every thrilling, chilling sound.
The SXBP features dual high-end neodymium balanced silk dome tweeters that provide accurate high frequency response. Its dual 5 inch polymer treated drivers with butyl rubber surrounds audio-grade MDF wood construction create a more accurate, powerful and natural sound.
The SXBP is made of audio-grade MDF wood construction, which significantly reduces cabinet resonance and distortion for impeccable, more natural sounding audio. Available in black ash or tan wood finishes, the SXBP is the perfect addition to any home theater system. Featuring an industry leading full lifetime parts and labor manufacturer's direct warranty with a 30 day risk free in-home trial, Fluance ensures users will be enjoying live performances in their homes for years to come.
About Fluance:
Fluance is a North American-based speaker brand that produces high-end home theater speaker systems. Established in 1999 and based in Niagara Falls, Ontario, it markets to both USA and Canada. Known for Serious Performance, Fluance prides itself on pushing cutting-edge technology to its limits based on five key aspects: Sound Quality, Solid Construction, Performance, Style, and Value while using only premium components in the construction of its speaker systems. Fluance encourages its customers to buy direct so they can provide their products at a price point well below those of its main competitors. Fluance Speakers can be purchased directly at www.Fluance.com.