FOCAL ASTRAL 16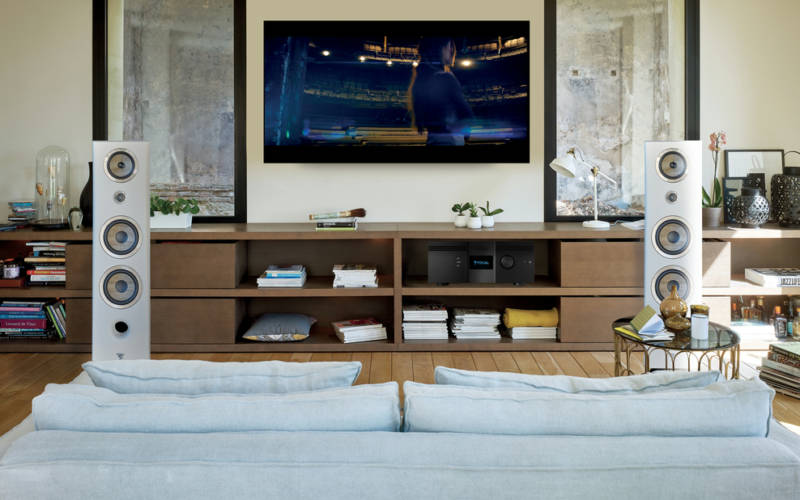 With Astral 16 by Focal, get ready for the most sensational Home Cinema experience!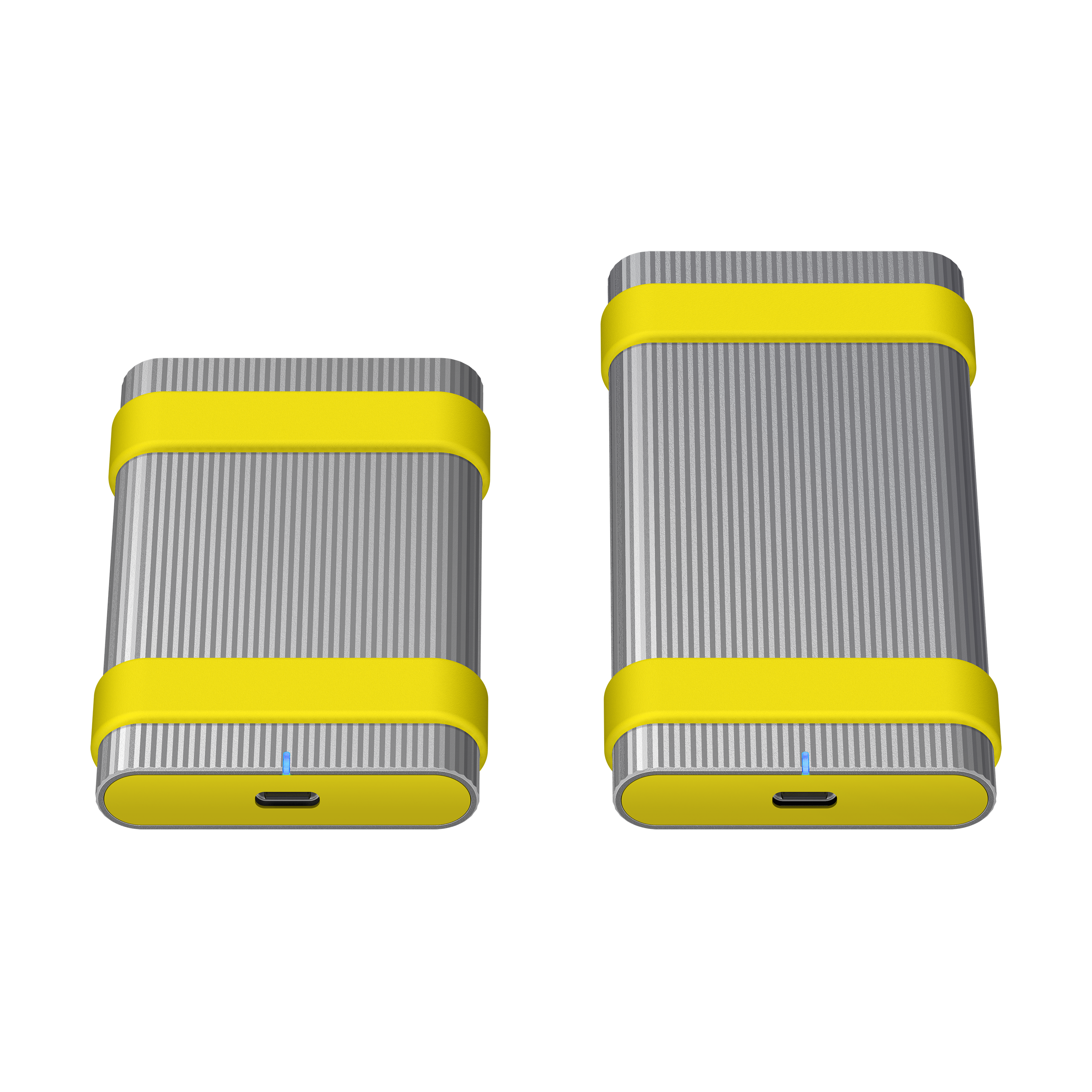 Focal is proud to introduce Astral 16, an exceptional multiroom audio-video processor and amplifier, the result of a collaboration with Immersive Audio Technologies, the French specialist in ultra high-end electronics. Combining cutting edge technologies and multiple features, this versatile solution promises an immersive home cinema experience that far outclasses its competition.
FOCAL SETS OUT ITS STALL
For 40 years, Focal has been continuously innovating and using its expert knowledge in the Hi-Fi sector to manufacture ultra high-performance products. And despite standing tall as a global leader across several sectors (acoustic loudspeakers, audiophile headphones, studio monitors, in-car kits, etc.), the French brand continues to play an important industry role and push the limits of innovation every day. By presenting its first ever 16 channel audio-video processor and amplifier, Focal has turned its desire to offer a complete, prestige solution for the Home Cinema world into reality. The resulting product – Astral 16 – is truly in a class of its own.
HOME CINEMA IN ALL ITS SPLENDOR
Like any true conductor who draws the best out of his orchestra, Astral 16 draws the very best out of highfidelity and in-wall/in-ceiling loudspeakers by perfectly coordinating all the components within a sensational Home Cinema installation. Integrating a Class D Pascal Audio amplifier, Astral 16 has 16 channels, of which 12 are amplified and 4 are pre-amplified (balanced XLR outputs) and dedicated entirely to audio (filtering,
equalization, bass management, etc.). This rock-solid foundation is your official invitation to an immersive journey through images and sound of unrivaled quality (sampling frequency supported up to 192 kHz).
THE MOST ADVANCED FEATURES ON THE MARKET
Astral 16 covers all audio formats (Dolby Atmos®, DTS:X™, etc.) and provides endless configuration options. Equipped with technology that allows adjustments based on room characteristics (Room calibration, with Dirac Live®) and delivered with a calibrated measurement microphone, Astral 16 can be fine-tuned to suit all possible acoustical environments and desires. Watching a film in one room while playing music in another, both with stunning sound, is no longer a dream but reality. In short, it is fully customizable, and comes with an app available on the App Store (via iPad) to drive the system you want room by room, as well as technical support (Remote Monitoring) for equipment diagnostics at any time. Compatible with Control4, Crestron, Savant and RTI, Astral 16 benefits from the possibilities offered by these leading interface systems to enable perfectly seamless remote control of all your audio & video needs.
Available : May 2019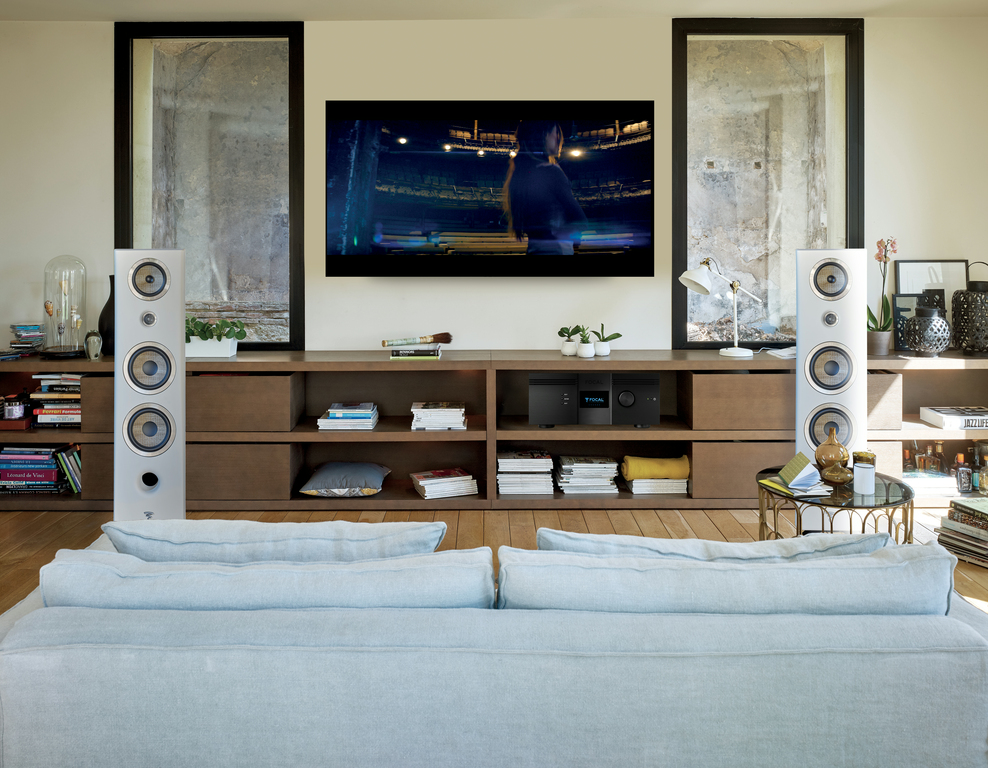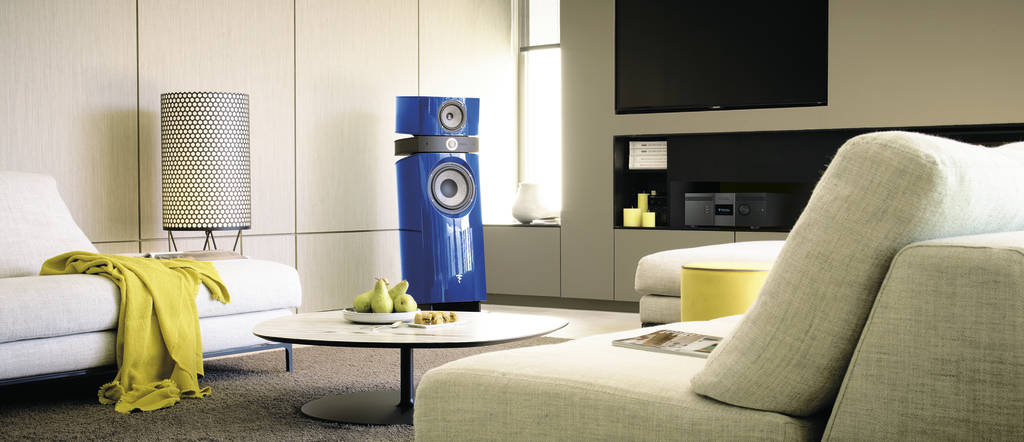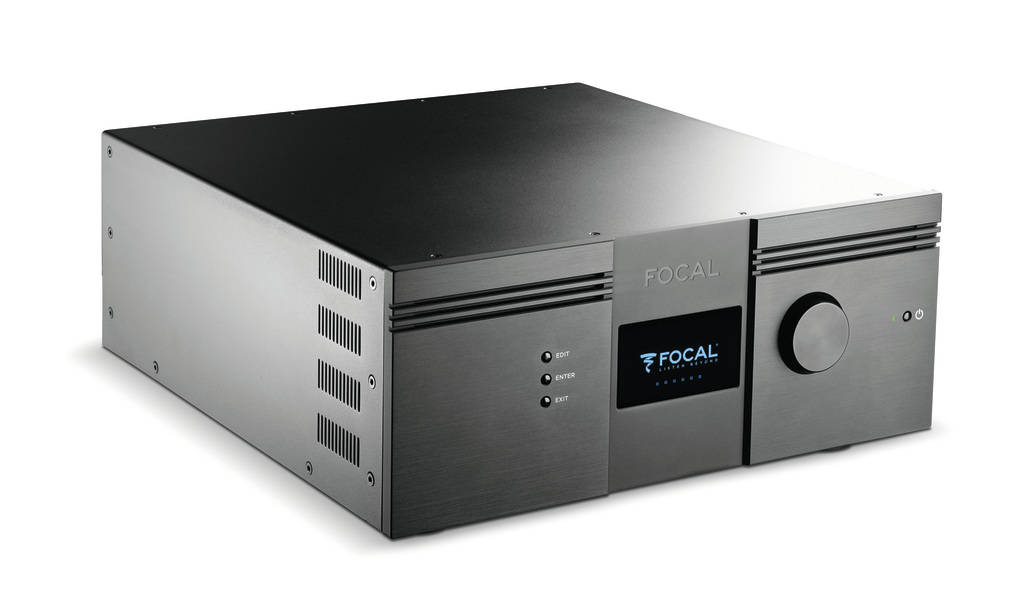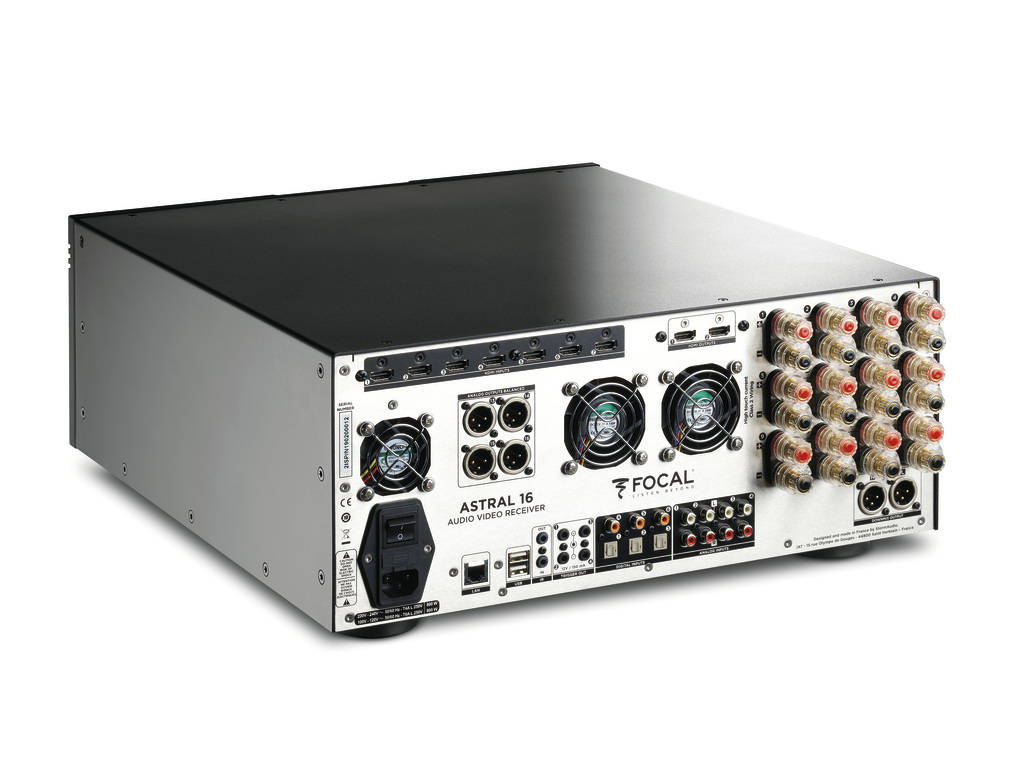 Key points*:
16 audio channels: 12 amplifiers and 4 balanced XLR outputs
• Configurable channels (mono and bi-amplification, active loudspeaker management, etc.)
• 3 power supplies (1 per 4-channel group, from 100V to 240V)
Audio Inputs • Digital inputs: 3 x coaxial, 3 x optical
• Analog stereo inputs: 4 RCA inputs
Audio Outputs • Amplified outputs: 12 (Class D)
• Balanced analog outputs: 4 x XLR
• Balanced downmix stereo outputs: 2 x XLR
Continuous power output per channel (@0.1% THD 8Ω / 4Ω / 2.7Ω)
• 3 channels simultaneously 200W / 400W / 650W
• 12 channels simultaneously 200W / 300W
Continuous power output per channel (@1% THD 8Ω / 4Ω / 2.7Ω)
• 3 channels simultaneously
250 W / 500 W / 725W
• 12 channels simultaneously
250W / 300W
3D Audio, Video and HD Audio compatible
Video format supported: up to 4K UHD
High Dynamic Range (HDR):
HDR10 / HLG / Dolby Vision
7 HDMI inputs + 2 HDMI 4K UHD outputs,
HDCP 2.2, including one HDMI 2.0 ARC output
Sampling frequency supported: up to 192kHz
Dedicated iOS app
Unlimited number of presets and multi-subwoofer bass management
Multi-theater management
System calibration via Dirac Live® (integrated license)
Active analysis and correction of room acoustics and the multichannel system
Control inputs and outputs:
USB type A: 2 / Ethernet / Trigger: 4 outputs /
infrared ports: 1 output and 1 input
Delivered with: calibrated measurement microphone and tripod, Dirac Live license, cabling with 32.9ft (10m) infrared captor, and mounting kit.
Dimensions with feet (H x L x D): 71/2 x 187/8 x 195/16″ (19.10 x 47.90 x 49cm)