FOCAL & CO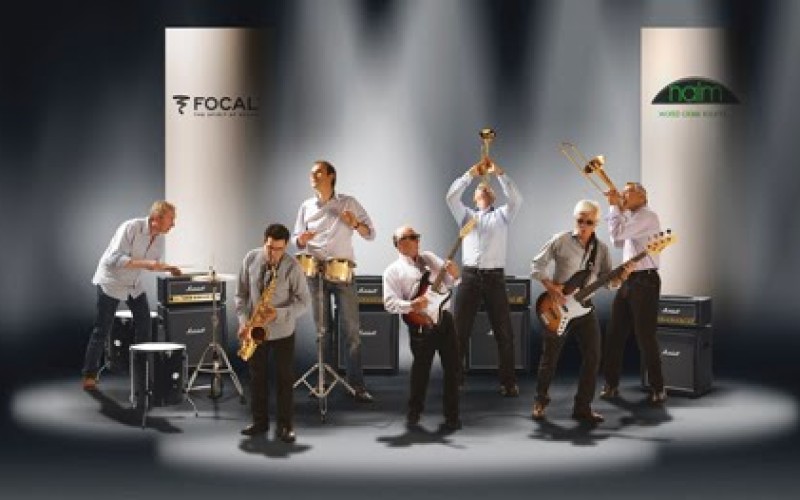 Kierownictwo nowej firmy (od lewej): Roy George, Gérard Chrétien, Christophe Sicaud, Paul Stephenson, Neil Carden, Jacques Mahul i Thierry Guggenheim Focal i Naim połączyły się! W rezultacie fuzji powstała firma Focal & Co Jej szefem jest Jacques Mahul, założyciel i główny udziałowiec francuskiego Focala. Roczne obroty nowej spółki, zatrudniającej 325 osób, wynoszą 48 mln funtów. Firma zdecydowała się na samodzielność obydwu marek, które nadal będą funkcjonowały na rynku zachowując swój dotychczasowy charakter, utworzony jednak zostanie dla nich wspólny dział badań i rozwoju. Można przypuszczać, że powstanie również ujednolicony i usprawniony system dystrybucyjny. Szczegóły - w komunikacie poniżej
United by their passion for perfect sound, leading high-end audio brands Focal and Naim, today announce they are merging to create a new European leader in the audio industry. Focal & Co will own and manage Focal and Naim as independent brands, retaining their unique philosophies and product ranges.
Focal & Co, owned by Jacques Mahul (Founder and Chairman), CM-CIC (long-term shareholder in Focal) and the management teams of Focal and Naim, will employ 325 people at its facilities in Saint-Etienne, France and Salisbury, UK and have a combined turnover in excess of £48 million.
The Research & Development teams of Focal and Naim are central to the success of both brands. By bringing together these hugely talented individuals, Focal & Co will create an industry leading R&D capability to propel the Naim and Focal brands to the next level of innovative, high quality sound classics in the dynamic new world of hi-fi technology.
Jacques Mahul, Founder and Chairman Focal & Co commented: "For future success the key point is that there is no future for a speaker or electronic company alone. Partnership and collaboration are the way forward both in terms of investment and R&D. Working together means you can go more quickly and successfully whilst remaining true to the respective brands."
Paul Stephenson, MD, Naim Audio Ltd and member of the Board of Focal & Co added: "It is a merger of European minds. In Focal, we have found a partner which shares our passion for music and will help us take Naim to the next level. We can achieve far more together than would have been possible alone, yet at the same time we are able to retain everything that is unique about Naim and everything that our customers love us for. We have some incredible developments in the pipeline and this alliance will help us get those to market as quickly as possible."
Other key shareholders also commented:
Christophe Sicaud, President Focal & Co: "I see Focal & Co as the perfect home for Focal and Naim. We are both proud European businesses with a strong history and this merger will allow both brands to march forward with the confidence and resources needed for the future."
Gerard Chretien, MD Focal-JMlab and member of the Board of Focal & Co: "More and more people are listening to music and are appreciating high quality sound. That is not only great news but also creates huge opportunities for our two brands. This new partnership will help both Focal and Naim make the very most of these opportunities."
Frédéric Plas, Investment Director at CM-CIC Capital Finance: "For the past 10 years, we have been delighted to support Focal's long term strategy to develop a unique position and a high end brand in its industry. Naim is the perfect fit."