FOCAL LISTEN WIRELESS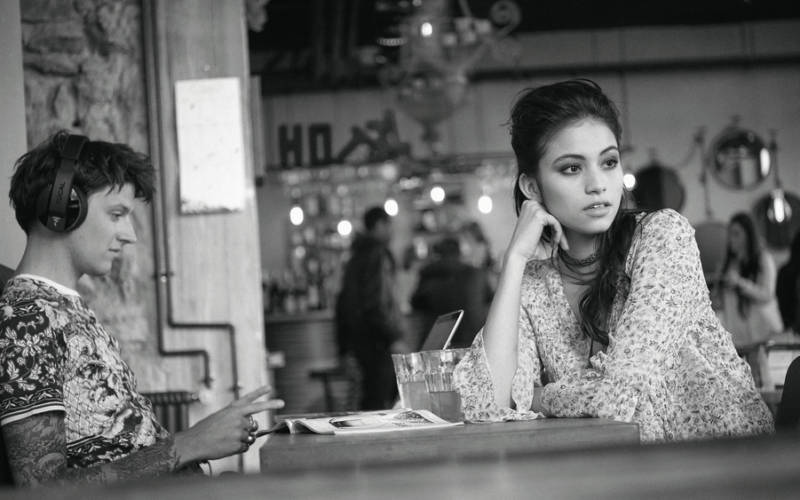 Focal are proud to introduce Listen Wireless, the wireless version of high-end portable headphones.
Equipped with Bluetooth® wireless technology, these headphones offer customers an exceptional product of French craftsmanship with a sophisticated design and, as always, the quality of Focal Sound. With Listen Wireless, Focal want to target new customers, who are both techies and audiophiles, and for whom freedom is essential!
Listen Wireless is the newest member of Focal's headphone range: it will be officially launched on 21st June, 2017. It is the flagship product of Focal's brand new range of headphones for the mainstream market. 2017 is the year of wireless headphones for Focal.
The flagship product of the mainstream market range
Focal has been designing and retailing headphones since 2012. We launched our first hi-fi in-ear headphones in 2015 with Sphear. This was followed by Listen the year after, a high-end closed-back model. Focal also became a world-renowned reference for high-end headphones with Utopia and Elear, which were immediately praised by the experts following their launch in 2016.
In 2017, we chose to complete our offer for the mainstream portable headphone market: this year, Focal is bringing in Bluetooth® wireless technology. Spark is our ultra-light in-ear headphone, and is available in two versions (wired and wireless). By adding Listen Wireless to our headphone collection, Focal now offers a complete range of portable headphones. The goal: to attract audiophiles for whom mobility and technology are key.
Focal goes wireless
We are turning our attention to new customers for whom ease of use and wireless technology are important. Today, the wireless headphones market represents more than 50% of the global headphones market. In order to play a leading role in this growing sector, Focal had to integrate Bluetooth® wireless technology into the collection. The headphone collection is now expanding with Listen Wireless, the new incarnation of our popular in-ear headphones. This new product now represents the high-end of the hi-fi wireless headphones range.
Listen was developed from day one with the intention of developing a second, wireless version. In addition to providing great sound, the size of the ear-pieces was specifically designed to integrate Bluetooth® technology.
Bluetooth® wireless technology
In order to offer our customers good musical quality even through wireless products, Focal wanted the technology to be of sufficient quality – not just something associated with compressed music. As a result, Listen Wireless is equipped with Bluetooth® wireless technology version 4.1, and compatible with aptX. The technology has now reached a level where it is nearly as good as CD quality.
After having become a reference manufacturer for high-end headphones, we are now proving our expertise in of the arena of portable wireless headphones: Listen Wireless guarantees excellent sound rendering. Whatever technology is used and whatever the intended use is for our headphones, audio quality is always a key value for Focal. Sacrificing sound is not an option.
A pleasure to wear and to hear
In addition to audio quality, Listen Wireless has all the attributes people expect to find in headphones: comfort and style. The ultra-flexible headband makes them light, reduces pressure on the head and increases durability. The memory foam ear cushions made from fabric and leatherette provide excellent isolation, a key feature of Listen Wireless. We have kept the design of the folding ear-pieces, which makes them easy to use and carry around.
Listen Wireless has a scratch-resistant lacquered Black High Gloss finish. Original Listen on the other hand, has a hand-brushed finish. Designed for all sorts of set-ups, these wireless headphones can also be used with a traditional audio cable. Connected to a DAC, they will deliver all the power and scale worthy of a high-end hi-fi product.
Freedom with headphones
Listen Wireless has all the advantages of real mobility. These headphones offer twenty hours of listening time, and have a charging time of less than three hours. The automatic standby feature gives it a total range of 240 hours. It has a reception range of up to 60 feet (15 metres), giving you complete freedom of movement around the source.
Listen Wireless is equipped with a dual omnidirectional microphone system running Clear Voice Capture software for improved voice clarity while talking, even in noisy environments. It also uses the NFC technology available on some smartphones equipped with an NFC module for an easy and quick connexion. The controls are located on the ear-pieces, making them even more ergonomic. They have been strategically positioned to enable users to control the functions effortlessly, quickly and easily. The three buttons are grouped into three areas: the on/off and Bluetooth® buttons in one area, music and call controls in another, and finally, volume controls. The controls are simple and intuitive: they are controlled by short or long presses.
Product characteristics
Voice notifications and different LED colours indicate the status of the headphones, the battery level and pairing etc. Up to eight different devices can be stored in the memory of Listen Wireless and two devices can be connected simultaneously. This means users can listen to music from a tablet and answer a call from a smartphone at the same time.
Listen Wireless is supplied with a USB cable and an audio cable for wired use, or for when Bluetooth® connectivity isn't possible. A soft carry case allows users to transport the headphones around in complete safety.
The headphones are on sale for: $299 (including tax).
Availability: July 2017