FOCAL SPHEAR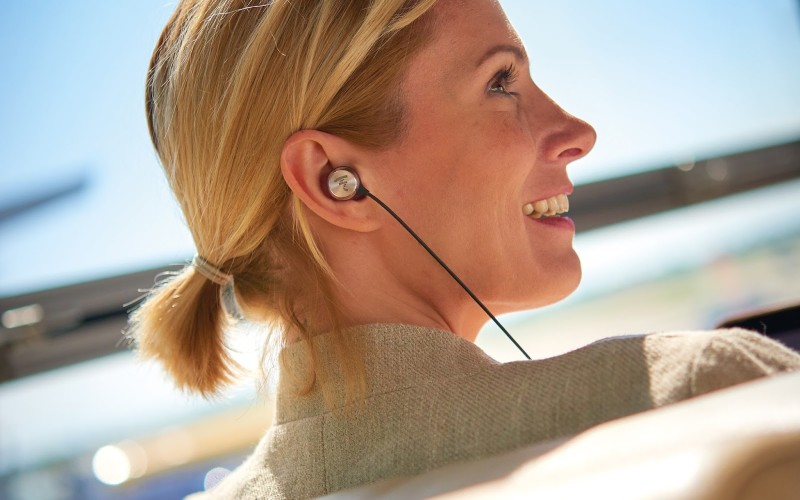 Francuzi wprowadzają na rynek swoje pierwsze pierwsze słuchawki dokanałowe. Cena - niewygórowana
Focal®, a leading French speaker and headphone manufacturer, announces the company's first in-ear headphone, Sphear. As a follow up to the successful and well-received over ear headphones in the Spirit line, Focal has built the Sphear from the ground up, aiming to combat two pain points of discomfort with other in-ear headphones; excessive weight and volume at the ear canal.
"Consumers seem to have a 'love-them-or-hate-them' attitude towards in-ear headphones," said Ben Jensen, president of Focal North America. "Those that dislike them, typically complain about the weight, excessive bass and overall discomfort caused over long periods of listening. We've spent two years of development taking a new approach, not only to the design of the headphone for sound quality, but also in relation to how it interacts within the ear canal, offering a lightweight alternative."
Focal's innovative concept with the shape of Sphear, utilizes memory foam tips on the front which adapt naturally to the ear, while an extended housing at the back shifts the weight of the headphones to the outer ear. This bulbous shape makes it possible to have a larger 10.8mm driver, elegantly adorned with Focal's logo. With this design, Sphear successfully provides both comfort as well as surprising tonal balance never heard before in this style of headphones.
Sphear maintains Focal's historic acoustic signature, referred to as the "Spirit of Sound", with a particularly rich mid-range, while slightly increasing the bass level for mobile use in noisy environments, in-ear headphones are commonly used. Additionally, these unique in-ear headphones offer harmonic richness from the low-end to the high-end for true listening pleasure while maintaining a sound profile which is extremely faithful to the original music.
Each pair of Sphear in-ear headphones were designed to be lightweight using materials that help to prevent listener fatigue, a common problem with in-ear monitors, often due to the pressure caused by the weight of the drivers. Each Sphear earbud weighs 2.6 g +/- 5% per side not including tips, while the entire pair of headphones weighs 154 grams, (including the non-removable cable and in-line remote control).
Added for convenience for those individuals on the go, this in-line remote control adds track skip and play/pause functionality as well as an in-line microphone with the ability to answer/end calls as well. These commands are compatible with all Apple® iOS devices as well as most Android™ and Windows Phone® devices.
Included with each pair of Sphear are three pairs of silicone tips (size S, M, L), three pair of memory foam tips (size S, M, L), a two-prong airplane adapter and a rigid carrying case that protects the earbuds while on the go. .
Sphear will be available August 1st from retail and online partners for the suggested retail price of $179.00 USD / $199.00 CAD.