FOCAL UTOPIA M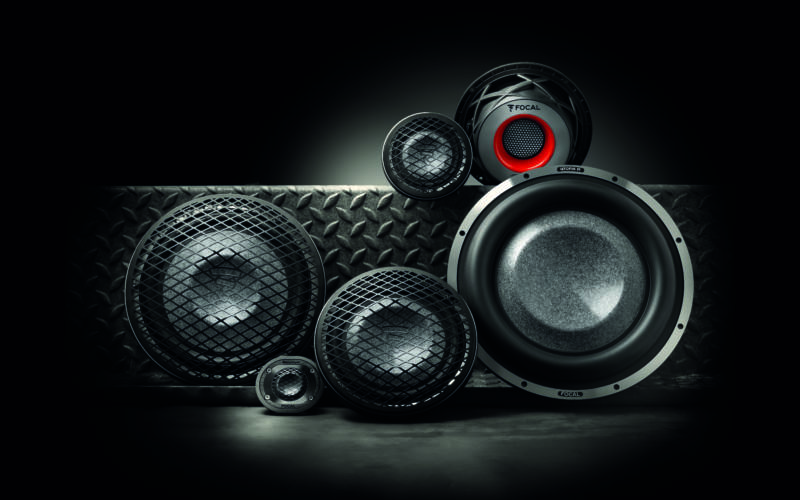 Utopia M: the new high-end reference in Car Audio by Focal!
In 2005, the Utopia Be line, developed using Focal's best high-fidelity loudspeakers, revolutionised the brand's Car Audio offer. Today, in 2018, after three years of research, Focal unveils a new iconic and high-end reference: the Utopia M line.
LEGENDARY SPEAKER DRIVERS
True icons of all that is high-end, the Utopia speaker drivers use the very best of Focal's innovations, including the M-profile cone. For Utopia M, Focal went to the extreme (using laser measuring and the most advanced simulation tools) in developing an 'M'-profile 'W' sandwich cone. This one piece cone (with no central dome) enables better frequency response and better sound dispersion. The profile also means the depth can be reduced and a larger voice coil can be used, to bring together power and a faultless musical sound!
A UNIQUE DESIGN
Handmade in our French workshops, the Utopia M speaker drivers use high-end codes for all the line: a unique cone and a unique chassis. The design of the Utopia M chassis is a subtle mix of tradition, performance and elegance. TMD® suspension, progressive spider, large voice coil, red neodymium motor (Focal's signature): all the components of the Utopia speaker drivers have been reworked.
THE ONLY LIMIT: THE INSTALLERS' CREATIVITY
In addition to the 6.5″ woofer and the tweeter, the line includes a 3.5″ medium, an 8″ slim woofer to create a more dynamic system and a 10″ subwoofer. So, the installer can build an 'à la carte' audio system. With Utopia M, there's only one limit to the installation: the creativity of the installer! And the range is completed by a new 2-way passive kit.
THE UTOPIA 2-WAY PASSIVE KIT: A CLASSIC REVISITED
Focal kept the essence of the 165W-RC kit (easy installation, Utopia sound signature, performance features) whilst adopting its latest technologies. The woofer keeps its 'W' sandwich cone and also benefits from the TMD® suspension, a progressive spider and a new ventilated motor. Named 165W-XP, this 2-way kit uses a new Beryllium inverted dome tweeter, has a bi-amplification passive crossover and, of course, adopts the new Utopia design codes, thus ensuring high performance and continuity with Utopia M.