GERMAN PHYSIKS EMPEROR MKII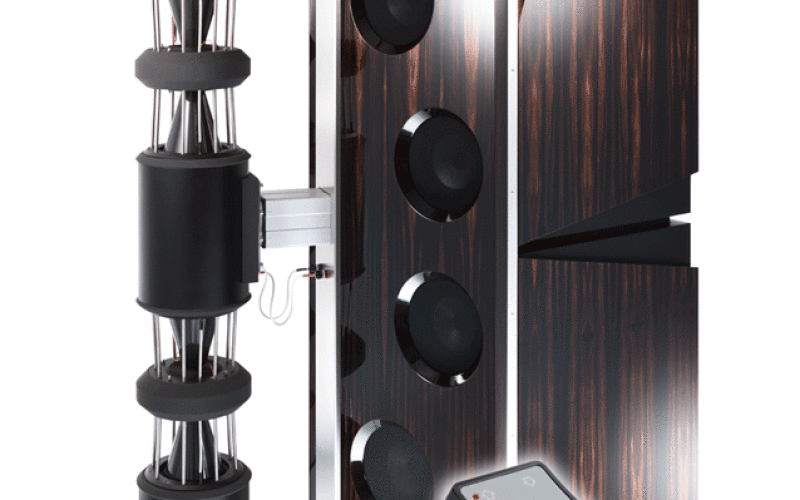 Waga pojedynczej kolumny - 425 kg. Cena - 240 tys. dolarów. Tyle kosztuje blisko 140-metrowy apartament w warszawskim Miasteczku Wilanów, ale powiedzmy sobie szczerze - kto by chciał tam mieszkać...
The Emperor is a slightly smaller version of our flagship Gaudi and is designed for rooms with standard height ceilings. It is an unusual looking loudspeaker, but we only make unusual looking loudspeakers. The frequency response goes down to 18Hz thanks to the two 12-inch sub-woofers. Four carbon fibre DDD drivers cover the range from 170Hz to 24kHz. No nasty crossover in the mid-range as we always say. Like the Gaudi, the position of its DDD drivers may be adjusted. The Emperor has the transparency and finesse that the DDD driver always provides, but at the same time it can play very loud, up to 117dB, which allows live music like dynamics. For very serious users, it is available with an optional electronic crossover that enables it to be tri-amped. The starting price is about US$ 240,000, but that includes the services of one of our engineers to assemble and set them up.