GOLD NOTE IS-1000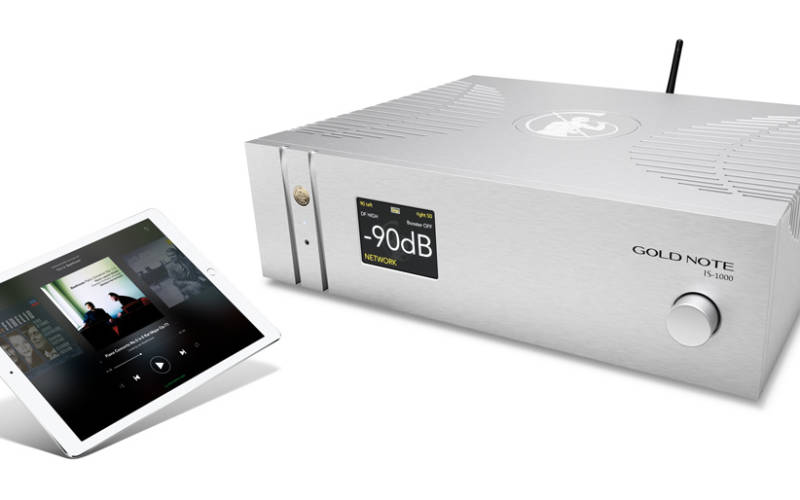 Integrated Amplifier IS-1000 is the most complete audiophile solution available today on the market for quality audio featuring a Phono Preamp, an high-quality DAC fitted with BurrBrown's PCM 1796 (optionally 1792), and a cutting edge Streamer that will allow you to play HQ music from the best streaming services.
IS-1000 is ROON Ready and features AirPlay, WiFi and our App available for iOS and Android: simply connect IS-1000 to your speakers, download the App and press Play.
The Heart of IS-1000 is the powerful integrated amplifier that offers 125/250W @8/4Ω developed using only the best audio grade components specifically chosen to deliver the ultimate performance.
The Mind of IS-1000 is the advanced streamer based on the latest technology to guarantee perfect connectivity and access HQ music on TIDAL, QOBUZ, SPOTIFY and DEEZER and also the HQ web radio with V-TUNER.