GOLDMUND METIS TOWER & LOGOS TOWER
Goldmund Metis Tower Bezprzewodowe kolumny ze Szwajcarii zbudowane z anodyzowanego aluminium. Cena nie została ujawniona, ale producent sugeruje, że będzie akceptowana nie tylko przez miliarderów, ale tez przez zwykłych milionerów. Szczegóły - poniżej
Goldmund is known for building ultimate speakers like the huge Apologue Anniversary, extremely powerful amplifiers such as the Telos 5000, or impressively refined and luxurious players like the Eidos Reference Blue. But not everybody is an audiophile wishing to have a dedicated listening room for heavy audio equipment. For most of us music is part of our lives, but we are not willing to organize our lives around our audio system.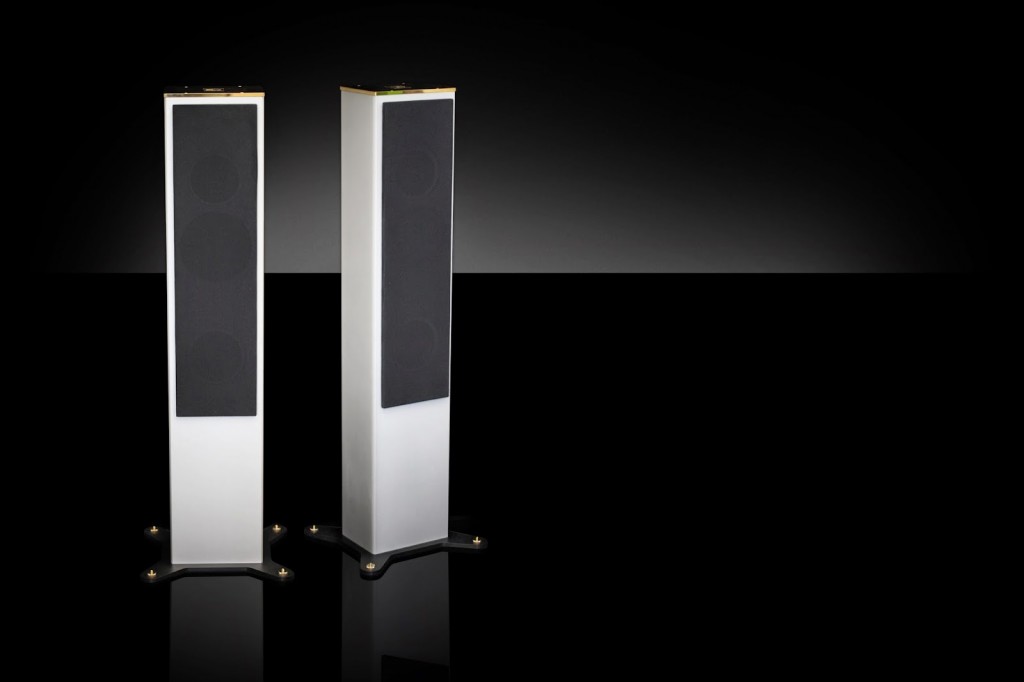 Goldmund Logos Tower
We will keep on developing very extreme products for our faithful audiophiles customers. This has been our passion for more than 35 years and has allowed us to reach an unparalleled technological level. But we have also decided that this technological expertise should be offered in more reasonable speakers that are more adapted to today's lifestyle.
Opting for a speaker or another is often a question of shape, color and style. It is an object that becomes part of the intimacy of our homes. It aims at providing both the pleasure of the sound and pleasure for the eye. So Goldmund has decided to diversify its speaker line to offer more choice to interior design focused customers. The Logos and Metis Towers are a first initiative in this direction and our acoustic laboratory is working on several more innovative designs.
Quite traditional in shape so they remain discrete, the towers are made in anodized aluminum. This material is made specially and exclusively for Goldmund. It was chosen for the refinement of its texture but also because it is very rigid (and helps evacuating vibrations that alter the sound quality). It is not affected by temperature or humidity, thus lasts for decades without alteration. In addition, the neutrality of this material's tone makes it fit with any décor and any color.
Their top is a gold plated plaque engraved with the Goldmund logo and their feet are adjustable thanks to screws with the same golden finish.
They have been engineered to include all the technological development made by the Goldmund Research & Development team. These are used in all our most extreme and expensive models such as the Apologue Anniversary. We will not detail here all the technologies (for which white papers are available on our website at http://www.goldmund.com/en/technologies) but focus on their results that are characteristic of all Goldmund speakers:
• Incredible spaciousness,

• Each instrument is positioned at its correct place,
• Complete stability of the image,

 • Perfectly well defined trebles,

• Extremely neat bass,

 • Ultra high definition and precision in the voices,

• Higher playback levels without distortion,

 • No fatigue to the listener, even at extremely high levels.
We believe that the more perfect the sound reproduction, the more intense the listening experience will be. So we do not develop technologies for the sake of innovation, our ultimate objective and reward is to create emotions.
Technology is also supposed to make our lives easier. The Logos and Metis Towers are wireless speakers that you can play directly from computer with a USB dongle. Enough of these ugly cables and complicated installations! Amplifiers, filters are also integrated within the speakers to leave customers' interiors uncluttered.
The Metis tower is wireless only, whereas the Logos Tower can be used with coaxial cables. Both can function with a simple hub like the Goldmund Mimesis 11 to connect several sources, including televisions, players etc. With a few satellite speakers, they can also make perfect multichannel systems.
Apart from their size (the Metis tower is slightly smaller than the Logos) the two models have different efficiencies (86,5 dB at 2,82 V/1 m for the Metis Tower, and 100dB for the Logos Tower). The Logos Tower bandwidth is also wider with a frequency response of 40Hz (-6dB) > 25kHz.
Lastly, in this effort to offer convenient lifestyle products with a high-end sound quality, Goldmund has also considerably revised it prices. This places the Towers at an excellent price to performance ratio taking into account that Goldmund systems represent a long-term investment thanks to the upgradability of their software.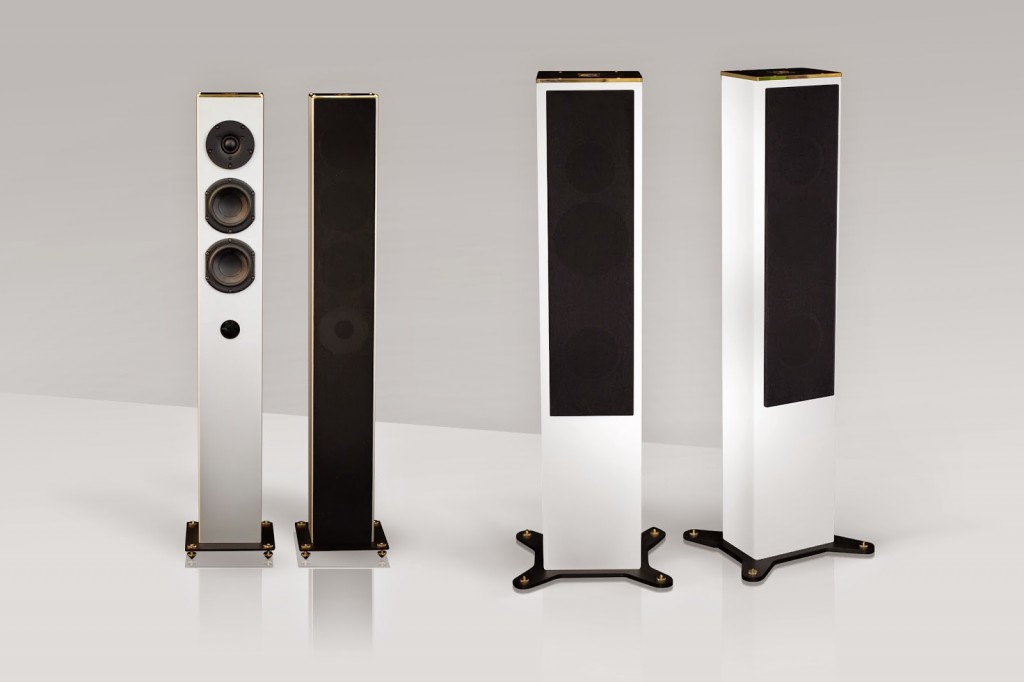 About Goldmund
Founded in 1978, Goldmund has set the standard for ultra-luxury audio products worldwide by allying the most advanced technologies to the utmost quality of materials and customized services.
Based in Geneva, the company's exceptional product design is matched by its industry-leading commitment to fundamental research in audio performance. Employing a team of electro-acoustic engineering experts, Goldmund has developed and introduced industry firsts such as home wireless music distribution, DVI output, mechanical grounding, thermal grounding, extreme multichannel processing and many more.
At the forefront of the luxury audio marketplace, Goldmund manufactured mythical products such as the Reference II turntable, the world's most expensive turntable, the Telos 5000 limited series 5000 watts amplifier, the Eidos Reference Blue, the most luxurious universal player, and the Goldmund Media Room, a revolutionary customized Home-Theater solution.
Today Goldmund continues to offer ultimate audiophile products and has also developed luxury lifestyle lines that provide a unique performance while simplifying customers' lives with wireless systems. The Apologue Anniversary is without a doubt a perfect illustration of this evolution with its extreme performance, customized finish, customized software program, and wireless features.