GRAMOPHONE AWARDS 2011: SHORTLIST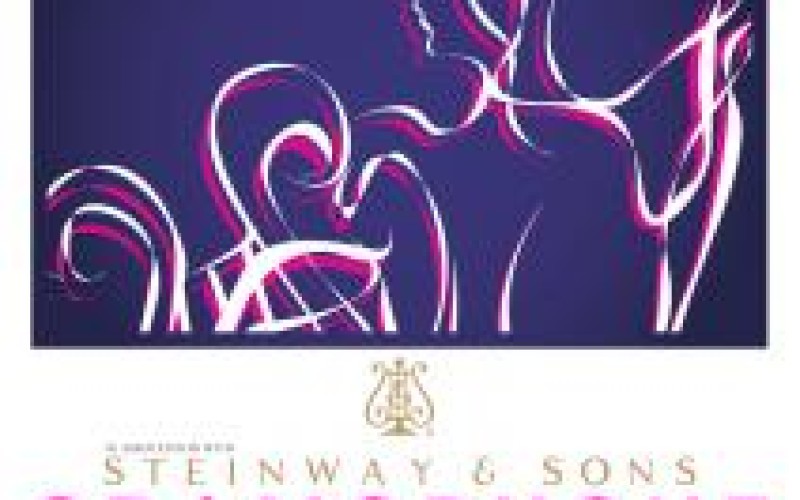 Tegoroczne nominacje do prestiżowych nagród miesięcznika Gramophone Zwycięzcy poszczególnych kategorii zostaną przedstawieni 6 października na stronie internetowej magazynu. Recenzje płyt wytypowanych do wyróżnień w archiwach Gramophone oraz w naszym dziale Sono Perfect - okazuje się, że gusta brytyjskich krytyków często są zbieżne z naszymi. I to nas bardzo cieszy! Pełna lista - poniżej. Pozycje znajdujące się na tzw. krótkiej liście oznaczone są gwiazdkami.
Baroque Instrumental
Bach Brandenburg Concertos
Orchestra Mozart / Claudio Abbado
Deutsche Grammophon 4778908
*CPE Bach Harpsichord Concertos
Andreas Staier; Freiburg Baroque / Müllejans
Harmonia Mundi HMC902083/84
*Handel Concerti Grossi, Op 6
Avison Ensemble
Linn Records CKD362
*Telemann Musique de Table
Freiburger Barockorchester
Harmonia Mundi HMC902042/5
Vivaldi La Stravaganza
Europa Galante / Fabio Biondi
Virgin Classics 5193002
Weiss The Heart Trembles with Pleasure
Nigel North
BGS Records BGS119
Baroque Vocal
Bach Easter & Ascension Oratorios
Retrospect Ensemble
Linn Records CKD373
Bach St John Passion
Ricercar Consort
Mirare MIR136
*Handel Apollo e Dafne
La Risonanza
Glossa GCD921527
Handel Berenice
Soloists; Il Compresso Barocco / Alan Curtis
Virgin Classics 6285362








*Handel Flavio
Early Opera Company / Christian Curnyn
Chandos Chaconne CHAN0773
*Lully Bellérophon
Soloists; Les Talens Lyriques / Christophe Rousset
Aparté AP015
Chamber
*Bartók. Grieg. R Strauss Violin Sonatas
Vilde Frang; Michail Lifits
EMI 9476392
Beethoven String Quartets Op 18 No 1 and Op 127 Artemis Quartet
Virgin Classics 6286590
*Beethoven Violin Sonatas, Vol 3 Alina Ibragimova; Cédric Tiberghien
Wigmore Hall Live WHLIVE0045
Bridge Piano Quintet etc
London Bridge Ensemble
Dutton Epoch CDLX7254
*Dvorák String Quartets Op. 106 & 96
Pavel Haas Quartet
Supraphon SU40382
Walton String Quartets Nos 1 & 2
Doric Quartet
Chandos CHAN10661
Choral
*Delius Appalachia. The Song of the High Hills
BBC Symphony Chorus & Orchestra / Sir Andrew Davis
Chandos CHSA5088
Dvorák Requiem, Symphony No 8
Soloists; Royal Concertgebouw Orchestra / Mariss Jansons
RCO Live RCO10001
*Elgar The Kingdom
Claire Rutter; Susan Bickley; John Hudson; Iain Paterson; Hallé Choir & Orchestra / Sir Mark Elder
Hallé CDHLD7526
Haydn The Seven Last Words of our Saviour on the Cross
London Philharmonic Choir and Orchestra / Vladimir Jurowski
LPO LPO0051
*Macmillan Visitatio Sepulchri. Sun-Dogs
Netherlands Radio Choir; Netherlands Radio Chamber Philharmonic / Celso Antunes, James MacMillan
BIS BIS-SACD1719
Rossini Stabat Mater
Anna Netrebko; Joyce
DiDonato; Lawrence Brownlee; Ildebrando D'Arcangelo; Chorus and
Orchestra of the Santa Cecilia Academy, Rome / Antonio Pappano
EMI Classics 6405292
Concerto
*Bartók Piano Concertos Nos 1-3
Jean-Efflam Bavouzet; BBC Philharmonic / Gianandrea Noseda
Chandos CHAN10610
*Debussy Fantaisie Ravel Piano Concertos Massenet Piano works
Jean-Efflam Bavouzet; BBC Symphony Orchestra / Yan Pascal Tortelier
Chandos CHSA5084
Rachmaninov Piano Concerto No 2. Rhapsody on a Theme of Paganini
Yuja Wang; Mahler Chamber Orchestra / Claudio Abbado
Deutsche Grammophon 4779308
Rachmaninov Piano Concertos Nos 3 & 4
Leif Ove Andsnes; LSO / Antonio Pappano
EMI Classics 6405162
Ravel Piano Concertos. Miroirs
Pierre-Laurent Aimard; Cleveland Orchestra / Pierre Boulez
Deutsche Grammophon 4778770
*Reger. R Strauss The Romantic Piano Concerto, Vol. 53
Marc-André Hamelin; Berlin RSO / Ilan Volkov
Hyperion CDA67635
Contemporary
Reich Double Sextet. 2×5
eighth blackbird; Bang On A Can
Nonesuch 7559797864
*Birtwistle Night's Black Bird
Hallé Orchestra / Ryan Wigglesworth
NMC NMCD156
Harvey Speakings BBC Scottish SO / Ilan Volkov
Aeon AECD1090
*D Matthews Terrible Beauty, Op. 104; Clarinet Quartet; String Trio; String Trio No. 2; Winter Passions
Nash EnsembleNMC NMCD152
Pärt Symphony No. 4 etc
Los Angeles PO / Salonen
ECM New Series 4763957
*Music of Poul Ruders Vol. 6 Piano Concerto No. 2;Bel Canto; Serenade on the Shores of the Cosmic Ocean
Vassily Primakov; Norwegian Radio Orchestra / Thomas Søndergård; Rune Tonsgaard Sørensen; Mikko Luoma; iO Quartet
Bridge BRIDGE9336
DVD Documentary
*Carlos Kleiber: Traces to Nowhere
A film by Eric Schultz
Arthaus 101553
*André Previn: A bridge between two worlds
A film by Lilian Birnbaum and Peter Stephan Jungk
C Major 703208
*Carlos Kleiber: I am lost to the world
A film by Georg Wübbolt
C Major 705608
Reich Phase to face
Euroarts 3058128
Sophia A biography of a violin concerto
Arthaus 101545
The Wagner FamilyA film by Tony Palmer
Tony Palmer Films TPDVD172
DVD Performance
Brahms. Mozart. Bach Violin Concertos
David Oistrakh
ICA Classics ICAD5012
*Britten Death in Venice
Soloists; Chorus and Orchestra of the Teatro La Fenice / Bruno Bartoletti (dir Pier Luigi Pizzi)
Dynamic 33608
Franck Symphony Wagner. Fauré Orchestral works
Charles Munch
ICA Classics ICAD5015
Janácek Kat'a Kabanova
Mattila; Soloists; Chorus and Orchestra of the Teatro Real, Madrid / Jiri Belohlávek (dirRobert Carsen)
FRAProd FRA003
*Mahler Symphony No 9
Lucerne Festival Orchestra / Claudio Abbado
ACCENTUS ACC20214
*Verdi Don Carlo
Soloists; Chorus and Orchestra of the Royal Opera House, Covent Garden / Antonio Pappano
EMI Classics 6316099
Early Music
*Agricola Missa In myne Zyn
Capilla Flamenca / Dirk Snellings
Ricercar RIC306
*Byrd Complete Consort Music
Phantasm
Linn Records CKD372
Guerrero Missa Congratulamini mihi etc
The Cardinall's Musick / Andrew Carwood
Hyperion CDA67836
Schoendorff The Complete Works
Cinquecento
Hyperion CDA67854
*Striggio Mass in 40 Parts etc
I Fagiolini et al / Robert Hollingworth
Decca 4782734
A Worcester Ladymass
Trio Mediaeval
ECM New Series 4764215
Historic
Bach Cello Suites
Mstislav Rostropovich
Supraphon SU40442
*Beethoven String Trios
Leonid Kogan; Rudolf Barshai; Mstislav Rostropovich
Supraphon SU40522
*Mahler/Cooke Symphony No 10
LSO, Philharmonia / Berthold Goldschmidt
Testament SBT31457
*Monteverdi Coronation of Poppea
Janet Baker et al Sadlers Wells Chorus and Orchestra / Raymond Leppard
Chandos CHAN3172



The Genius of Dino Ciani Bartók; Debussy; Schumann; Weber
Dino Ciani
Brilliant Classics 94069
Live on StageVarious; Fritz Wunderlich
Deutsche Grammophon 4779109
Instrumental
Sony Classical 88697727252
*Brahms
Handel Variations
. Piano works, Opp 118 & 119 Murray Perahia
Hamelin Etudes
Marc-André Hamelin
Hyperion CDA67789
*Liszt Harmonies du Soir
Nelson Freire
Decca 4782728
*Ravel The Complete Solo Piano Music
Steven Osborne
Hyperion CDA67731/2
Schubert Piano Duets
Paul Lewis; Steven Osborne
Hyperion CDA67665
Schumann Davidsbundlertänze. FantasieMitsuko Uchida
Decca 4782936
Opera
Giordano Fedora
Plácido Domingo, Angela Gheorghiu et al Chorus and Symphony Orchestra of La Monnaie / Alberto Veronesi
Deutsche Grammophon 4778367


*Mozart Die Zauberflöte
Soloists, RIAS Kammerchor; Akademie für Alte Musik / René Jacobs
Harmonia Mundi HMC902068/70
Rautavaara Kaivos
Soloists; Tampere Philharmonic Orchestra / Hannu Lintu
Ondine ODE11742
*Rossini Ermione
Soloists; Geoffrey Matchell Choir; LPO / David Parry
Opera Rara ORC42
R Strauss Ariadne Auf Naxos (in English)
Soloists; Scottish Chamber Orchestra / Armstrong
Chandos CHAN3168
*Verdi Otello
Soloists; London Symphony Chorus; LSO / Sir Colin Davis
LSO Live LSO0700
Orchestral
Bizet
Symphony in C.
Jeux d'Enfants. Roma
Orchestre de Paris / Paavo Järvi
Virgin Classics 6286130
Mahler Symphony No 8
Soloists; choruses; LPO / Klaus Tennstedt
LPO LPO0052
*Shostakovich Symphony No 10
RLPO / Vasily Petrenko
Naxos 8572461
Stravinsky Petrushka. The Rite of Spring
Bergen PO / Andrew Litton
BIS BISSACD1474
*Suk Asrael Symphony
Czech PO / Sir Charles Mackerras
Supraphon SU40432
*English Spring Bax. Bridge. Delius – orchestral works
Hallé / Sir Mark Elder
Hallé CDHLL7528
Recital
*"Ne me refuse pas" French Opera Arias
Marie-Nicole Lemieux; Orchestre National de France / Fabien Gabel
Naïve V5201
Caldara Opera Arias
Philippe Jaroussky; Concerto Köln / Emmanuelle Haïm
Virgin Classics 6419272


*Diva, Divo Various
Joyce DiDonato; L'Opéra National de Lyon / Kazushi Ono
Virgin Classics 6419860
Lettere Amorose Baroque Arias Magdalena Kozena; A Private Musicke
Deutsche Grammophon 4778764
R Strauss Great Strauss Scenes
Christine Brewer; Eric Owens; Atlanta SO / Donald Runnicles
Telarc TEL3175502
*Verismo Arias Various
Jonas Kaufmann; Chorus and Orchestra of the Santa Cecilia Academy, Rome / Antonio Pappano
Decca Classics 4782258
Solo Vocal
*RR Bennett Songs before Sleep
Sophie Daneman; Susan Bickley; Hulett; Iain Burnside
NMC Recordings NMCD155
*Britten Songs & Proverbs of William Blake
Gerald Finley; Julius Drake
Hyperion CDA67778
Butterworth A Shropshire Lad and other songs
Roderick Williams; Iain Burnside
Naxos 8572426
Loewe Ballades Schumann Liederkreis Op 39
Henk Neven; Hans Eijsackers
Onyx ONYX4052
R Strauss Lieder
Diana Damrau; Münchner PO / Christian Thielemann
Virgin Classics 6286640
*Wolf Italienisches Liederbuch
Christoph Prégardien; Julia Kleiter; Hilko Dumno
Challenge Classics CC72378
Close Window
Loading, Please Wait!
This may take a second or two.