GUCA: THE LARGEST TRUMPET EVENT ON THE PLANET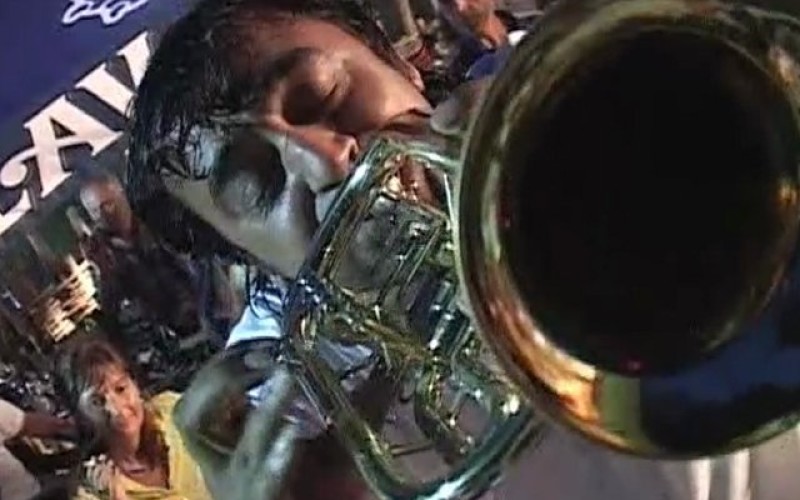 Guca 2007 – Documentary
Uploaded by nickstreet83. – Watch more music videos, in HD!
13 sierpnia w serbskiej miejscowości Guca rozpocznie się jubileuszowy, 50. festiwal trębaczy, największa tego typu impreza na świecie
Festiwal potrwa do 22 sierpnia i odbędzie się bez udziału redakcji AUDIO LIFESTYLE, co jest przyczyną dramatycznych wahań nastrojów wszystkich redaktorów. To przecież tak blisko stąd, z Czarnogóry – najwyżej dwie butelki rakiji. Obiecujemy jednak – w przyszłym roku będziemy relacjonować tę imprezę na żywo!
Guca to mekka wszystkich ludzi, którzy potrafią dobrze dmuchać, a ponieważ ten rok jest wyjątkowy, dmuchać tu będą sami geniusze. Proszę obejrzeć film i wczuć się w ten wyjątkowy nastrój, którego żadna płyta nie jest w stanie oddać.