GWIAZDY TIDALA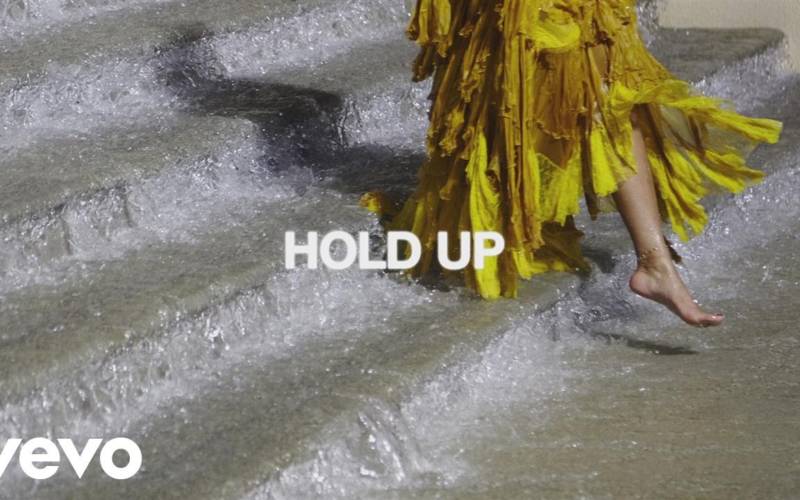 Serwis streamingowy Tidal przygotował zestawienie najpopularniejszych albumów i utworów słuchanych przez jego polskich użytkowników.
Na koniec 2016 roku platforma TIDAL przygotowała zestawienie najpopularniejszych wykonawców, albumów oraz utworów w Polsce. W ciągu ostatnich dwunastu miesięcy użytkownicy platformy najczęściej słuchali "LEMONADE" Beyoncé, "ANTI" Rihanny oraz "The Life of Pablo" Kanye Westa.
Trójkę najpopularniejszych utworów w serwisie tworzą "Hymn For The Weekend" grupy Coldplay, "Faded" Alana Walkera oraz "This Is What You Came For" Calvin Harrisa i Rihanny, a listę najpopularniejszych artystów w TIDAL otwierają Beyoncé, Rihanna oraz Taco Hemingway.
Wśród czterdziestu najczęściej słuchanych albumów w TIDAL, siedemnaście z nich to dzieła polskich wykonawców. Najpopularniejszym polskim wydawnictwem w TIDAL w 2016 roku było "Życie po Śmierci" O.S.T.R. (5. miejsce), a w pierwszej dziesiątce znalazł się także wydany jeszcze w 2015 roku album Dawida Podsiadło "Annoyance and Disappointment" (8. miejsce) oraz "Marmur" Taco Hemingwaya (9. miejsce). W TOP 40 albumów w TIDAL są też trzy pozostałe wydawnictwa Taco Hemingwaya: tegoroczny "Wosk", "Umowa o Dzieło" z 2015 roku oraz debiutancka EP-ka "Trójkąt warszawski".
Na liście 40 najpopularniejszych albumów w TIDAL wśród polskich artystów znaleźli się ponadto Agnieszka Chylińska i jej "Forever Child", Ania Dąbrowska, autorka "Dla Naiwnych Marzycieli", poprzedni album O.S.T.R.-ego – "Podróż Zwana Życiem", debiut grupy PRO8L3M, "Trzecie Rzeczy" rapera KęKę, "Bumerang" Korteza, "Vanillahajs" autorstwa duetu Tede / Sir Michu, "Add The Blonde" Margaret, "BŁYSK" grupy HEY i "Komponując Siebie" Sylwii Grzeszczak. Lista najpopularniejszych czterdziestu albumów w TIDAL w 2016 roku kończy się również z polskim akcentem. Zamyka ją bowiem tegoroczny album Brodki, zatytułowany "Clashes".
Z kolei Margaret jest autorką najpopularniejszego polskiego utworu w TIDAL w 2016 roku. Jej utwór "Cool Me Down" znalazł się na 6. miejscu listy TOP 40 najczęściej odsłuchiwanych utworów w TIDAL. Wśród innych utworów polskich artystów, które znalazły się na liście TOP 40 TIDAL są "Tamta Dziewczyna" Sylwii Grzeszczak, "W Dobrą Stronę" oraz "Pastempomat" Dawida Podsiadło, "Deszcz na betonie" Taco Hemingwaya, a także "Error" – tegoroczny singiel Natalii Nykiel.
Pełne zestawienia najpopularniejszych artystów, albumów oraz utworów odsłuchanych w TIDAL w 2016 roku znajdują się poniżej:
TOP 40 albumy – TIDAL Polska
1. Beyoncé – LEMONADE
2. Rihanna – ANTI
3. Kanye West – The Life of Pablo
4. Justin Bieber – Purpose
5. O.S.T.R. – Życie Po Śmierci
6. twenty one pilots – Blurryface
7. Coldplay – A Head Full Of Dreams
8. Dawid Podsiadlo – Annoyance and Disappointment
9. Taco Hemingway – Marmur
10. Ariana Grande – Dangerous Woman
11. Drake – Views
12. Selena Gomez – Revival
13. Sia – This Is Acting
14. Taco Hemingway – Wosk
15. Agnieszka Chylinska – Forever Child
16. Ania Dabrowska – Dla Naiwnych Marzycieli
17. Taco Hemingway – Umowa o Dzieło
18. Adele – 25
19. LP – Death Valley
20. G-Eazy – When It's Dark Out
21. The Weeknd – Beauty Behind The Madness
22. DJ Snake – Encore
23. Beyoncé – BEYONCÉ (Platinum Edition)
24. Lukas Graham – Lukas Graham
25. O.S.T.R. – Podróż Zwana Życiem
26. PRO8L3M – PRO8L3M
27. Ed Sheeran – x
28. Red Hot Chili Peppers – The Getaway
29. KęKę – Trzecie Rzeczy
30. Various Artists – Suicide Squad: The Album
31. Taco Hemingway – Trójkąt warszawski
32. Arctic Monkeys – AM
33. Kortez – Bumerang
34. Tede / Sir Michu – Vanillahajs
35. Margaret – Add The Blonde
36. Various Artists – Bravo Hits Zima 2016
37. Shawn Mendes – Illuminate
38. Hey – BŁYSK
39. Sylwia Grzeszczak – Komponując Siebie
40. Brodka – Clashes
TOP 40 utwory – TIDAL Polska
1. Coldplay – Hymn For The Weekend
2. Alan Walker – Faded
3. Calvin Harris feat. Rihanna – This Is What You Came For
4. Twenty One Pilots – Stressed Out
5. Justin Bieber – Love Yourself
6. Margaret – Cool Me Down
7. Duke Dumont – Ocean Drive
8. LP – Lost On You
9. Kungs & Cookin' On 3 Burners – This Girl (Kungs Vs. Cookin' On 3 Burners)
10. Sylwia Grzeszczak – Tamta Dziewczyna
11. DJ Snake Feat. Justin Bieber – Let Me Love You
12. Drake Feat. WizKid Feat. Kyla – One Dance
13. Dawid Podsiadlo – W Dobra Strone
14. Major Lazer – Cold Water (feat. Justin Bieber & MØ)
15. David Guetta – This One's For You (feat. Zara Larsson) [Official Song UEFA EURO 2016]
16. Alvaro Soler – Sofia
17. Sia feat. Kendrick Lamar – The Greatest
18. twenty one pilots – Heathens
19. Sia – Cheap Thrills
20. Taco Hemingway – Deszcz Na Betonie
21. Alan Walker – Sing Me to Sleep
22. Justin Bieber – Sorry
23. Selena Gomez – Kill Em With Kindness
24. The Chainsmokers feat. Halsey – Closer
25. Rihanna – Love On The Brain
26. Jennifer Lopez – Ain't Your Mama
27. C-bool – Never Go Away
28. Rihanna – Work
29. Natalia Nykiel – Error
30. Mahmut Orhan feat. Sena Sener – Feel (Radio Edit)
31. Adele – Hello
32. Enrique Iglesias feat. Wisin – DUELE EL CORAZON
33. Jonas Blue Feat. JP Cooper – Perfect Strangers
34. Dawid Podsiadlo – Pastempomat
35. Lukas Graham – 7 Years
36. Galantis – No Money
37. The Chainsmokers feat. Daya – Don't Let Me Down
38. Ariana Grande – Into You
39. Imany – Don't Be So Shy
40. Lil Wayne, Wiz Khalifa & Imagine Dragons – Sucker For Pain (with Logic, Ty Dolla $ign & X Ambassadors)
TOP 40 artyści – TIDAL Polska
1. Beyoncé
2. Rihanna
3. Taco Hemingway
4. O.S.T.R.
5. Kanye West
6. Sia
7. Coldplay
8. Justin Bieber
9. Twenty One Pilots
10. Dawid Podsiadlo
11. Drake
12. Ariana Grande
13. Adele
14. Calvin Harris
15. The Weeknd
16. Sylwia Grzeszczak
17. Major Lazer
18. David Guetta
19. Margaret
20. Selena Gomez
21. Red Hot Chili Peppers
22. Shawn Mendes
23. Alan Walker
24. Ania Dąbrowska
25. Eminem
26. Ed Sheeran
27. One Direction
28. G-Eazy
29. Ellie Goulding
30. Gang Albanii
31. Lana Del Rey
32. KęKę
33. Brodka
34. Justin Timberlake
35. Kygo
36. Alvaro Soler
37. Hey
38. Kortez
39. Florence + the Machine
40. The Chainsmokers