HARMAN KARDON SOHO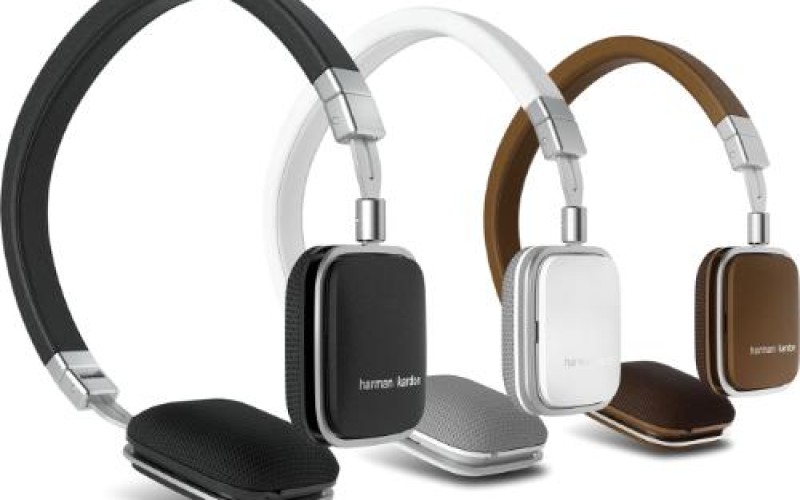 Ładne. Z naturalnej skóry i nierdzewnej stali. Za 199 dolarów
HARMAN International Industries, Incorporated, unveils the Harman Kardon SOHO stereo headphones featuring a distinctive new look. Combining premium style in black, white or camel with a heritage of high-frequency clarity and stunning bass, Harman Kardon SOHO headphones are designed to appeal to the designer, as well as the audiophile, in everyone.
"Our new Harman Kardon SOHO headphones aren't just about outstanding sound alone," said Michael Mauser, President of HARMAN Lifestyle. "They make an unmistakable visual design statement, as well as being remarkably convenient to use and travel with."
Harman Kardon SOHO headphones are markedly different, even at first glance. Their genuine leather and stainless steel appointments and distinctive, oblong rectangular shape set them apart as a statement in timeless design. But, as a style statement, Harman Kardon SOHO headphones sacrifice nothing in the way of convenience. These headphones don't just fold; they fold flat down to less than 1.25 inches (about 30 mm) to fit inside their own sophisticated travel pouch.
The richness of the Harman Kardon SOHO headphones exterior is equally matched with rich sound. Specially selected 30 mm drivers and neodymium transducers deliver precision Harman Kardon sound quality across all frequencies. The generous shape of the cups is comfortable and kind to the ears during extended listening. For convenience in taking phone calls, Harman Kardon SOHO is available in a choice of remote control straight microphone cables: a universal remote/mic for Android users, or an Apple iOS-compatible remote/mic for users of iPhone.
Harman Kardon SOHO Folding Stereo Headphones
Best-in-class sound and looks
Distinctive, oblong shape identifiable at a glance
Genuine stitched leather and stainless steel Euro-styled craftsmanship
30 mm drivers deliver crisp highs and rich, refined bass
Comes with choice of straight cable or iOS/Android-compatible inline remote
Folds flat for travel to less than 1.25″ thickness
Includes sophisticated ultra-slim carrying case
$199