HRA MUZYKA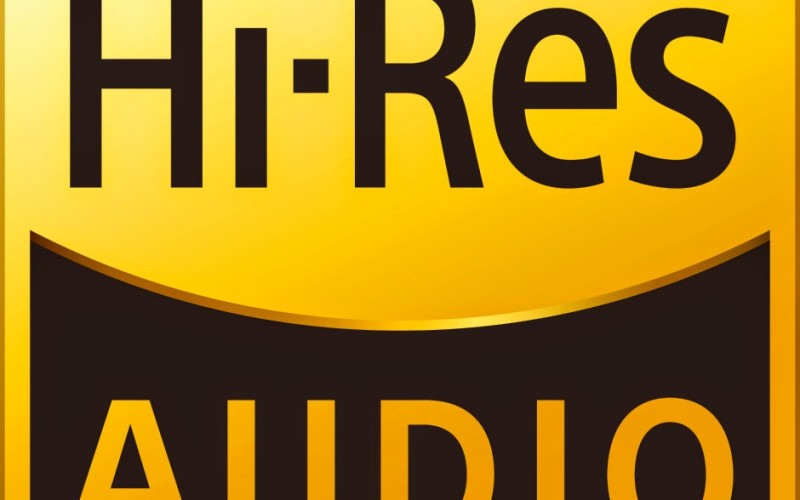 Logotypu, którym do tej pory oznaczana była muzyka i sprzęt audio wysokiej rozdzielczości pochodzące wyłącznie od japońskich firm będą mogli używać także Amerykanie. Niedawno zostało zawarte porozumienie między Consumer Electronic Association i Japan Audio Society w sprawie promocji HRA z użyciem już istniejącego znaczka. Według standardu, Hi-Res Audio to co najmniej 24/96
The Consumer Electronics Association (CEA)® and the Japan Audio Society (JAS) today announced a new partnership to help promote and support the marketplace growth of High-Resolution Audio (Hi-Res Audio or HRA) devices and content. Specifically, the organizations have agreed to make the HRA logo, developed and administered by JAS, available for use by CEA members. CEA also has agreed to utilize and promote the logo to its members and consumers.
The Hi-Res Audio logo, which currently is only available for use by JAS members, will be offered to CEA member companies via a licensing agreement with JAS for use in product promotion, advertising and merchandising efforts. In support, CEA will promote the HRA logo at the 2015 International CES®, produced by CEA, and throughout the coming year. CEA and logo licensees agree to follow the HRA product guidelines and performance requirements, as specified by JAS.
"We are excited and pleased to partner with the Japan Audio Society to help advance High-Resolution Audio," said Gary Shapiro, CEA president and CEO. "CEA research shows consumers are ready to embrace Hi-Res Audio, and that the appeal of high-quality audio electronics extends beyond enthusiasts. Having a common logo will help establish consistency and assist consumers in navigating this exciting, steadily emerging market."
"The JAS is very pleased to establish this partnership with CEA" said Ryoji Menjo, chairman of JAS. "We are also particularly proud that we could join with CEA in developing a worldwide market for Hi-Resolution Audio and look forward to working with their member companies to accomplish this."
CEA will leverage its media relations and marketing tools as well as its online presence and social media properties to promote the availability of the logo to CEA members and to encourage consumers to look for the logo as they shop for HRA devices and music.
Earlier this year, CEA and DEG: The Digital Entertainment Group and The Recording Academy®, announced a formal definition for HRA, in partnership with Sony Music Entertainment, Universal Music Group and Warner Music Group. The organizations and companies agreed to define HRA as, "lossless audio that is capable of reproducing the full range of sound from recordings that have been mastered from better than CD quality music sources." Separate from this definition, the organizations also agreed to designate four different Master Quality Recording categories, each of which describes a recording that has been made from the best quality music source currently available. All of these recordings sound like the artists, producers and engineers originally intended.
Consumer electronics (CE) manufacturers continue to expand the variety of HRA-compatible devices, with more than 50 CE companies offering a growing array of HRA-capable products, at a variety of price points. In conjunction, music labels are expanding their HRA catalogs online with tens of thousands of HRA albums already available for download across every music genre. Every major music label has expressed support for HRA, including Sony Music Entertainment, Universal Music Group and Warner Music Group, in addition to leading independent labels. HRA digital music stores are already online, with more being added each day.
CEA research consistently shows a strong opportunity for growth in the HRA market, with four in ten (39 percent) consumers expressing a moderate interest in audio indicating they are willing to pay more for high-quality audio electronics devices. Nine in ten consumers say sound quality is the most important component of an audio experience. Other factors include compelling content (85 percent) and superior audio electronics (72 percent) as vital to consumer enjoyment of audio (Notions of Quality: Audio Expectations of Consumers, July 2011). CEA research also has confirmed that audio buyers and potential buyers focus on quality as a critical purchase factor, second only to price (Discovering the Motivations and Opportunities Behind Home Audio Upgrades, November 2012).
The latest advancements in High-Resolution Audio will be on display at the 2015 International CES®, running January 6-9 in Las Vegas, Nevada. The 2015 CES features six HRA-related conference sessions. CES also will feature a Hi-Res Audio workshop to be held in Tech West (The Venetian, Level 2, Bellini 2001) showcasing products and services from leading manufacturers along with the latest HRA releases from digital music stores.
About CEA
The Consumer Electronics Association (CEA) is the technology trade association representing the $211 billion U.S. consumer electronics industry. More than 2,000 companies enjoy the benefits of CEA membership, including legislative and regulatory advocacy, market research, technical training and education, industry promotion, standards development and the fostering of business and strategic relationships. CEA also owns and produces the International CES – The Global Stage for Innovation. All profits from CES are reinvested into CEA's industry services. Find CEA online at CE.org, DeclareInnovation.com and through social media.