TEST CAR AUDIO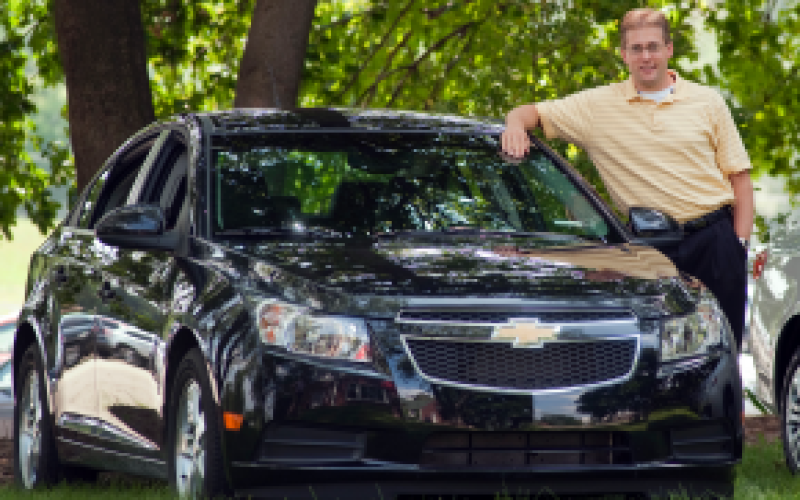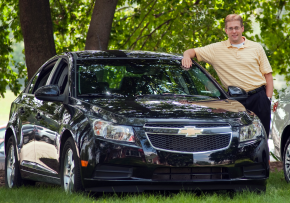 Matt Kirsch, inżynier audio GM, przygotował listę 10 utworów do testowania jakości samochodowych zestawów akustycznych
Amerykanin spędza każdego roku 500 godzin na słuchaniu systemów car audio, można więc chyba mu wierzyć, kiedy mówi, iż wybrane przez niego kawałki obnażą słabości każdej instalacji. Chyba że będzie to instalacja bez żadnych wad. Chcesz wykończyć w 30 minut swój system? Poniżej recepta wraz z komentarzami Matta (na zdjęciu obok Cruza, w którym jest montowany zaprojektowany przez niego układ audio)
1. "Don't Know Why" by Norah Jones. Listen for Norah's voice to sound natural, and centered in front of you.
2. "Diamonds and Rust" by Joan Baez. Listen for strong vocals, and for the instruments to be set across a wide sound stage
3. "No One" by Alicia Keys. Listen for clarity in Alicia's vocals and spacious background sound.
4. "Hotel California" by the Eagles. Listen for the clarity and dynamic range during the opening guitar solo, and of course the powerful drum beat.
5. "Boom Boom Pow"by the Black Eyed Peas. Listen for powerful, accurate bass beats, even at full volume.
6. "Rock that Body"by the Black Eyed Peas. Listen clear, intelligible lyrics over the powerful, persistent bass beat.
7. "Hide and Seek"by Imogen Heap. Listen for the enveloping ambience of the song, building on the openness and dynamic vocals.
8. "He Mele No Lilo" by Mark Keali'i Ho'omalu from Lilo and Stitch.Listen for the ambience and staging as the children's chorus is offset by powerful bass.
9. "Bird on a Wire" by Johnny Cash. Listen for the clarity in Johnny's distinctive voice, and his guitar to sound natural and free of any coloration.
10. "Packt Like Sardines in a Crushd Tin Box"by Radiohead. Listen for the punch from the percussive bass, and the ring of the steel drums.