JANIS: LITTLE GIRL BLUE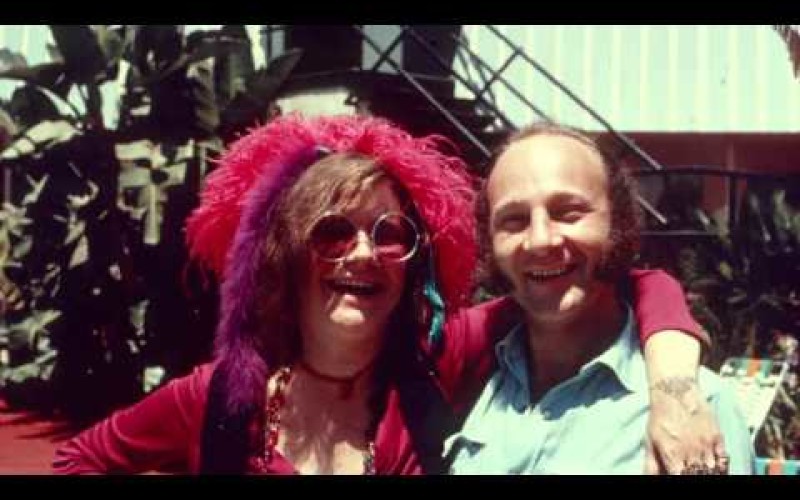 Ścieżka dźwiękowa do filmu dokumentalnego w reżyserii Amy J. Berg. Premiera płyty - 11 marca. Album w wersji cyfrowej dostępny od 12 lutego 2016
Sony Music z dumą zapowiada premierę albumu zawierającego muzykę z filmu dokumentalnego "Janis: Little Girl Blue" wyreżyserowanego przez nominowaną do Oscara Amy J. Berg ("Deliver Us From Evil", "West of Memphis")
Premiera albumu na płycie CD będzie miała miejsce 11 marca 2016 roku, album w wersji cyfrowej dostępny jest od 12 lutego br.
Na ścieżce dźwiękowej znajdą się utwory Janis Joplin, które powstały w czasie całej kariery tej niezwykłej artystki. Znajdziemy tu jej solowe klasyki oraz utwory nagrane razem z Big Brother & The Holding Company. Album ten zawiera również po raz pierwszy opublikowaną komercyjnie wersję utworu "Piece of My Heart" zarejestrowaną podczas nowojorskiego koncertu w kwietniu 1968 roku.
Album zawiera wczesne nagrania artystki, piosenki wykonywane podczas koncertów z grupą Big Brother & The Holding Company (m.in: San Francisco's Avalon Ballroom, Monterey Pop Festival, (Frankfurt 12 kwietnia 1969), Woodstock Music & Art Fair (17 sierpnia 1969), Festival Express Tour (lipiec 1970) oraz utwory z albumów Janis (Big Brother & The Holding Company, Cheap Thrills, I Got Dem Ol' Kozmic Blues Again Mama! oraz Pearl.)
W książeczce dołączonej do albumu znalazły się archiwalne fotografie, reprodukcje listów pisanych przez Janis oraz tekst napisany przez reżyserkę filmu.
Film pokazuje historię życia Janis, jej błyskawiczną karierę oraz przedwczesny upadek. Historia ta pokazana jest w filmie poprzez prezentację niezwykłych materiałów archiwalnych, wywiady z rodziną i przyjaciółmi, cytaty z listów Janis pisanych do rodziców oraz wyjątkową muzykę artystki.
"Janis: Little Girl Blue" gości na ekranach naszych kin od 22 stycznia.
Tracklista:
1. Careless Love – Janis Joplin (Janis – Early Performances)
2. Down On Me – Big Brother & The Holding Company (Big Brother & The Holding Company)
3. Women Is Losers – Big Brother & The Holding Company ( Janis Boxset)
4. Ball And Chain – Big Brother & The Holding Company ( live at the Monterey Pop Festival – June 17, 1967)
5. Piece of My Heart – Big Brother & The Holding Company (Live at the Generation Club – April 1968, wydany po raz pierwszy)
6. Catch Me Daddy – Big Brother & The Holding Company ( live at the Grande Ballroom, Detroit – March 2, 1968; Cheap Thrills Expanded Edition)
7. Magic Of Love – Big Brother & The Holding Company (live at the Grande Ballroom, Detroit – March 2, 1968; Cheap Thrills Expanded Edition)
8. Summertime – Big Brother & The Holding Company (Cheap Thrills)
9. Raise Your Hand – Janis Joplin with the Kozmic Blues Band (live in Frankfort, West Germany – April 12, 1969; Farewell Song)
10. Maybe – Janis Joplin ( I Got Dem Ol' Kozmic Blues Again Mama!)
11. Work Me, Lord – Janis Joplin live at the Woodstock Music & Art Fair – August 17, 1969)
12. Trust Me – Janis Joplin & The Full Tilt Boogie Band (Pearl)
13. Cry Baby – Janis Joplin (live in Calgary during the Festival Express Tour – July 4, 1970; Pearl Expanded Edition)
14. Tell Mama – Janis Joplin (live in Calgary during the Festival Express Tour – July 4, 1970; Pearl Expanded Edition)
15. Get It While You Can – Janis Joplin & The Full Tilt Boogie Band (Pearl)
16. Me And Bobby McGee – Janis Joplin & The Full Tilt Boogie Band (Pearl)
17. Little Girl Blue – Janis Joplin (I Got Dem Ol' Kozmic Blues Again Mama!)