KRELL CONNECT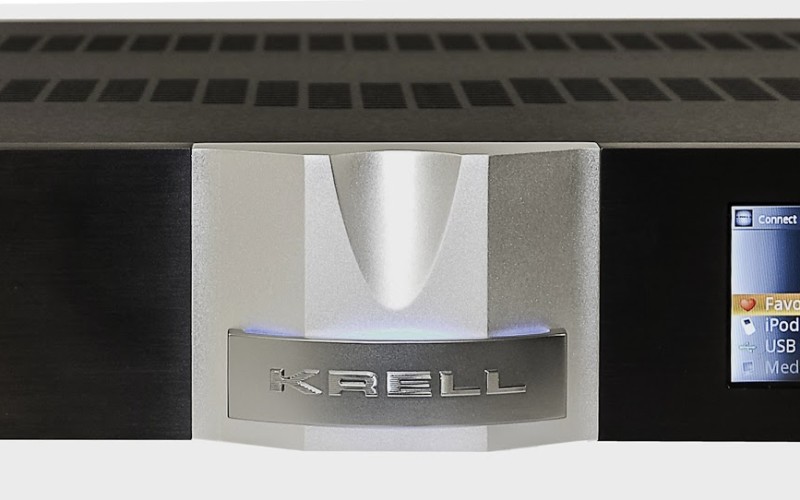 Sieciowy streamer Krella. Kompletnie nie rozumiemy idei tego rodzaju sprzętu, ale z obowiązku informujemy o kolejnym wcieleniu tej z gruntu błędnej koncepcji
Krell Industries, LLC, the leader in high performance music and home theater systems, announces Connect, the ultimate in high-resolution audio streaming technology. From FLAC to WAV, MP3 and WMA, the Connect plays back up to 192kHz/24-bit audio plus Internet radio, all to Krell's highest fidelity standards.
The Wi-Fi-equipped Connect is available in two forms: digital only, or with a built-in Digital-to-Analog Converter (DAC) module. The DAC-equipped Connect has a 32-bit ESS Sabre chipset with discrete, direct-coupled analog circuitry outputting via RCA or balanced audio outputs. The digital-only version has both coax and Toslink optical outputs.
"We wanted to offer our exacting customers a streaming audio product that lived up to our high standards," said Bill McKiegan, Krell President. "From the Krell-tuned DAC to the easy-to-use interface, the Connect is the pinnacle of network streaming audio gear."
Extensive audio libraries are easy to navigate via the Connect's built-in 3.5-inch QVGA LCD screen. Alternately, full-featured iOS and Android apps offer full control from anywhere in the home.
In addition to playback of FLAC and WAV files up to 192kHz/24-bit, the Connect also streams Ogg, WMA, and MP3. Unlike some music streamers, gapless playback is possible, allowing for no breaks between album tracks. Live concert albums, for example, can be played as a seamless, uninterrupted experience.
Internet radio gets the same conversion as the high-resolution files (on DAC-equipped models), providing the best possible sound quality from online streaming content.
The Connect will be available at Krell authorized dealers in March 2013 for an MSRP of $2,500 (digital only), and $3,500 (w/ Internal DAC).
Features/Specs
Up to 192kHz/24-bit playback
3.5-inch QVGA (320×240) LCD Display
Internet Radio UPnP/DLNA-compliant
iOS and Android apps for control. IR Remote optional.
V-Tuner equipped Wi-Fi and USB connectivity
Rack Mountable
Optional 32-bit ESS Sabre DAC features 192k/24-bit playback, with Krell fully discrete, balanced, Current mode analog circuitry
DAC model features RCA and Balanced outputs.
Supported Formats: FLAC, Ogg, WAV, WMA, MP3.