KRELL CONNECT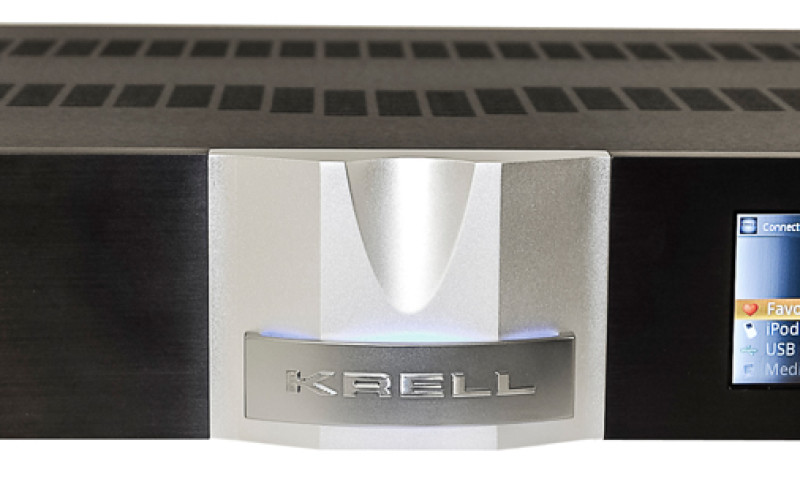 Amerykanie rozpoczynają dostawy swojego streamera. Dostępny będzie w dwóch wersjach - bez konwertera (2500 $) i z konwerterem 24/192 (3500 $). Za aluminiowego pilota trzeba będzie dodatkowo zapłacić 250 $. Szczegóły - poniżej
We are excited to announce that worldwide shipments of the Connect Network Player will begin this week. From FLAC to WAV, MP3, Apple Lossless, and WMA, the Connect plays back up to 192kHz/24-bit audio plus Internet radio, all to Krell's standards.
The Wi-Fi-equipped Connect is available in two forms: digital only, or with a built-in Digital-to-Analog Converter (DAC) module. The DAC-equipped Connect has a 32-bit ESS Sabre chipset with discrete, direct-coupled analog circuitry outputting via RCA or balanced audio outputs. The digital-only version has both coax and Toslink optical outputs.
Extensive audio libraries are easy to navigate via the Connect's built-in 3.5-inch QVGA LCD screen using the optional remote control. Alternately, a full-featured iOS app will be available free of charge on the Apple Store when shipping begins.
In addition to playback of FLAC and WAV files up to 192kHz/24-bit, the Connect also streams Apple Lossless, MP4a, Ogg, WMA, and MP3. Unlike some music streamers, gapless playback is possible, allowing for no breaks between album tracks. Live concert albums, for example, can be played as a seamless, uninterrupted experience.
Internet radio gets the same conversion as the high-resolution files (on DAC-equipped models), providing the best possible sound quality from online streaming content.
The digital only Connect ($2,500) is available now and the Connect w/ Internal DAC ($3,500) will be available in late May. An optional Aluminum remote control ($250) will also be available this week.